The Atlantic Daily: The Fight Against ISIS, Czech Doctors and Nurses, Indiana Primary
An American was killed in combat in Iraq, the Czech Republic's health workers will get raises, U.S. voters headed to the polls, and more.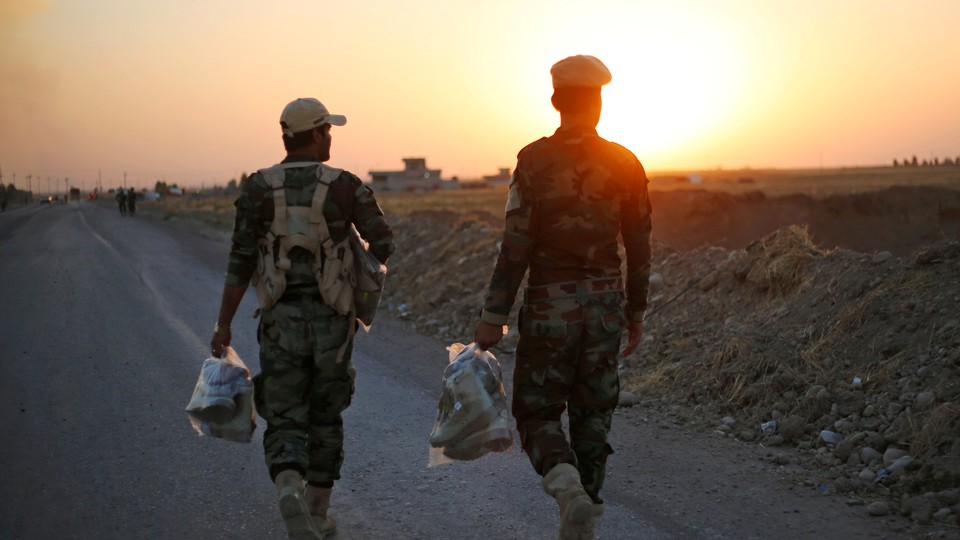 What We're Following: The U.S. Military's Mission Against ISIS
A member of the U.S. military was killed in northern Iraq in direct combat with the Islamic State. The individual, reportedly a Navy SEAL, was the third American service member to die in combat since the U.S.-led coalition began bombing the Islamist militant group in Iraq in 2014. He was killed when ISIS forces attacked Kurdish peshmerga militias, who are fighting alongside the coalition and receive training from U.S. personnel. Several hundred American troops are stationed in Iraq and Syria in the fight against ISIS.
Cash That Czech: The Czech Republic's prime minister announced that wages for doctors and nurses will rise by 10 percent beginning next year. The costs of the country's universal insurance system have forced health-care providers to keep salaries low, which has prompted many health workers to find work in other countries, like neighboring Germany, where doctors and nurses are paid twice as much.
The Latest in the White House Race: Voters in Indiana flocked to the Democratic and Republican primary polls to cast their ballots in one of the last major contests left in the U.S. primary calendar. A victory by Donald Trump could all but eliminate his opponents' hopes for a contested GOP convention, while Hillary Clinton is poised to widen her delegate lead over rival Bernie Sanders as she turns her attention toward the general election. Follow our liveblog as results come in tonight.
---
Snapshot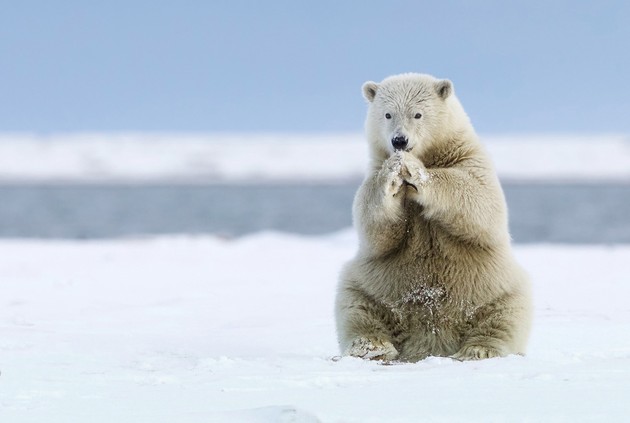 ---
Quoted
"As a writer who's been working with activists for 20 years now, I've met a lot of Loraxes." —Lydia Millet, a novelist, on Dr. Seuss's famous character
"What we end up doing is giving kids who are living in poverty the most impoverished learning experiences." —Sonja Brookins Santelises, who advocates for public-school students
"I purposely developed a style of painting that exposed my emotions and could never be produced by those little buggers." —Erik Sandberg-Diment, a technology columnist who took up painting to stay ahead of computers
---
Evening Read
Vann R. Newkirk II on the taboo comedian Larry Wilmore broke:
Georgia McDowell was born the daughter of farmers and teachers in North Carolina in 1902. She was my great-grandmother, and she taught me to read, despite the dementia that clouded her mind and the dyslexia that interrupted mine. I loved Miss Georgia, though she kept as many hard lines in her home as she had in her classrooms. One of the hardest lines was common to many black households: The word "nigger" and all of its derivatives were strict taboos in person, on television, and on radio from any source, black or otherwise, so long as she lived and breathed. She'd kept the taboo through decades of teaching black students and raising black children. For most of my childhood, the taboo was absolute.

Miss Georgia certainly would not have enjoyed the White House Correspondents' Association Dinner, where comedian Larry Wilmore ended his performance by blowing past her taboo in the most public of places to the most revered of people. "You did it, my nigga," he said, and then looked at the president, who returned his gesture of affection with a chest thump. He had just called the most powerful man in the world a nigga to his face.
Continue reading here.
---
News Quiz
1. An airplane powered by __________ made a stop in the U.S. state of Arizona during its trip around the world.
(See answer or scroll to the bottom.)
2. Marine archaeologists say they have discovered the __________, the ship the British explorer Captain James Cook sailed on his first voyage to Australia, at the bottom of the ocean.
(See answer or scroll to the bottom.)
3. For the third time, the FBI searched the home of a 79-year-old former mobster for __________.
(See answer or scroll to the bottom.)
---
Reader Response
We recently published a story on what life is really like for an average 29-year-old in the U.S. A 29-year-old reader reacts:
I, too, am often baffled by the average Millennial description touted in the media and statistics. I, myself, do not meet the demographic aside from the age. I do not have a college degree—just a high school diploma. I work as an office manager at an electrical contractor making an average of $48K a year. My husband is 30 without a degree, works as a bookkeeper making $25K annually. We own a home and have two children. (We afford this as we live in Texas.)

Many of my generation have not yet attained this typical suburbanite lifestyle and may feel behind. On the other side of it, I have mixed emotions on whether I have "lived" enough compared to my peers. We have traveled very little. We do not run off to the festivals (SXSW, Coachella etc). We do not document every moment of our lives via social media. We haven't jumped on the bandwagon of whatever flavor of the week counter culture movement. (Not because we're conservatives; we just don't have the time to spend "defining" ourselves.)
Read more here.
---
Verbs
Three-month Olympic torch relay kicked off, Greenland polluted, legal battle over cheerleading uniforms waged, waterbeds redesigned, llama wanted.
---