The Atlantic Daily: Violence in Iraq, Amtrak and Train Safety, Facebook and Elections
Terrorist attacks hit Baghdad neighborhoods, U.S. transportation officials called for better train technology, the social network wielded considerable power over users' news consumption, and more.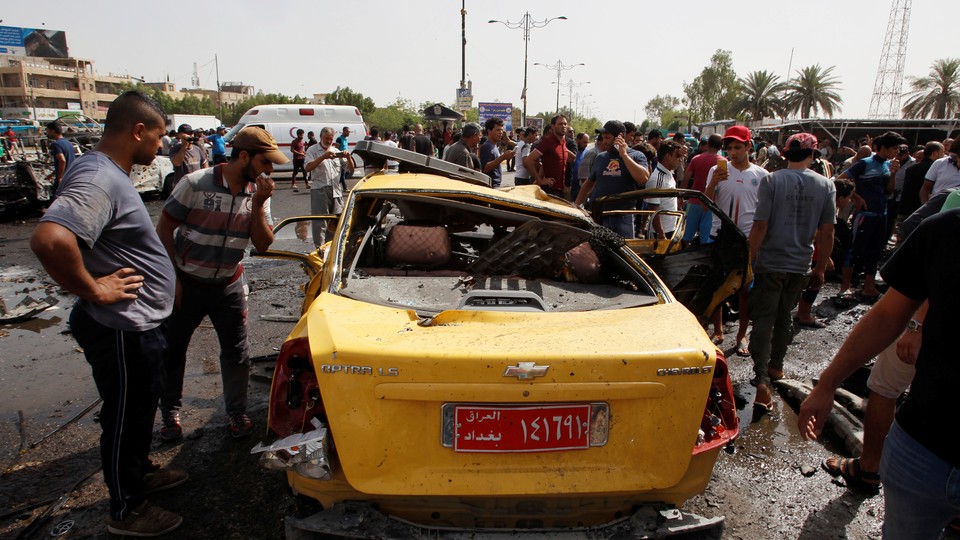 What We're Following: A Wave of Bombings in a Single Day
Bombing attacks killed dozens of people in three Baghdad neighborhoods in a single day. The deadliest assault occurred in Sadr City, a predominantly Shia neighborhood, where a car bomb exploded. The number of casualties is not yet clear, and the Islamic State has claimed responsibility for at least one attack.
Amtrak's Train Tragedy: U.S. transportation officials have determined that the engineer of the Amtrak train that crashed outside Philadelphia last year was distracted by radio traffic when the locomotive rounded a curve at a dangerous 106 miles per hour and derailed, killing eight people.Officials say trains should become equipped with technology called Positive Train Control, which is intended to prevent collisions and derailments. PTC could have prevented 145 accidents since 1969, in which 288 people were killed and nearly 6,600 were injured, they estimate.
The Facebook Vote: The social-media network has come under scrutiny for allegedly tailoring political news content it shows users. Facebook says it would never try to skew the upcoming presidential election or influence voting behavior. But the company actually has the capacity to do so by manipulating the algorithms that curate news feeds of a huge amount of voters. Facebook users get their news from Facebook than any other source, and 40 percent of all U.S. news traffic originates from the website. In the 2010 election, Facebook's "I Voted" feature drove 340,000 Americans to the polls that would not have voted otherwise.
---
Snapshot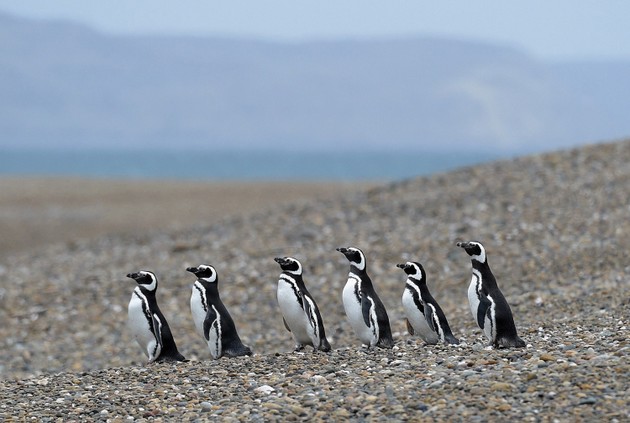 ---
Quoted
"I would say that Donald Trump's views on women's ideal roles are not shared by most people." —Alice Eagly, a psychology professor in Illinois
"Being a jazz musician you have to be a Jedi." —J.D. Allen, a saxophonist, on the intellectualism of jazz
"There will always be enough white kids. Most of them will never experience what it's like being the only one." —Rashaun Martin, who is black, on going to an elite, mostly white Boston high school
---
What's New
The Atlantic's June issue is now available online. Read Matthew Shaer on the false promise of DNA testing, Stephen Cave on free will (and how there's no such thing), Sarah Boxer on reading Proust on a cellphone, and much more.
---
Evening Read
Delve into the mind of Donald Trump in our cover story by Dan P. McAdams:
In sum, Donald Trump's basic personality traits suggest a presidency that could be highly combustible. One possible yield is an energetic, activist president who has a less than cordial relationship with the truth. He could be a daring and ruthlessly aggressive decision maker who desperately desires to create the strongest, tallest, shiniest, and most awesome result—and who never thinks twice about the collateral damage he will leave behind. Tough. Bellicose. Threatening. Explosive.
Continue reading here.
---
News Quiz
1. About __________ oilfield workers were evacuated from the Fort McMurray area as winds sent wildfires their way.
(See answer or scroll to the bottom.)
2. The International Olympic Committee says as many as __________ athletes could be banned from competing in Rio this summer because of doping.
(See answer or scroll to the bottom.)
3. Slovenian and Croatian workers reportedly were paid _________ an hour to build a Tesla factory in California.
(See answer or scroll to the bottom.)
---
Reader Response
How do you feel about high heels? One reader writes:
I happen to love wearing high heels, and it's embarrassing to admit, since I find flats much more comfy. My reason for liking them is that I'm a bit short, and heels make me tall. Taller, anyway. When I put on high heels, I'm suddenly 2"- 3" higher, and I feel a greater sense of power. It's much nicer to be able to look people in the eye and not have to look up at them.
But another reader doesn't see a real connection between heels and power:
Wearing flat shoes or low, stacked heels (generally loafers and not ballet flats) hasn't hurt my career at all. The only woman over 35 who regularly wears high heels at my office is tiny and probably going for the height. Otherwise, heels seem to be for the young women in the lower-ranking jobs, while the older women who actually run the place wear more practical shoes.
Read more here, and send your shoe stories to hello@theatlantic.com.
---
Verbs
Bees kidnapped, decades-old corpses identified, debts creatively collected, the Rainforest Cafe's origin story told.
---