The Atlantic Daily: The Fight for Fallujah, Millennials' New Roommates, the Colors of Mars
Fighting between Iraqi forces and ISIS endangered thousands of civilians, new research provided fodder for even more thinkpieces on young people, scientists learned more about the Martian climate, and more.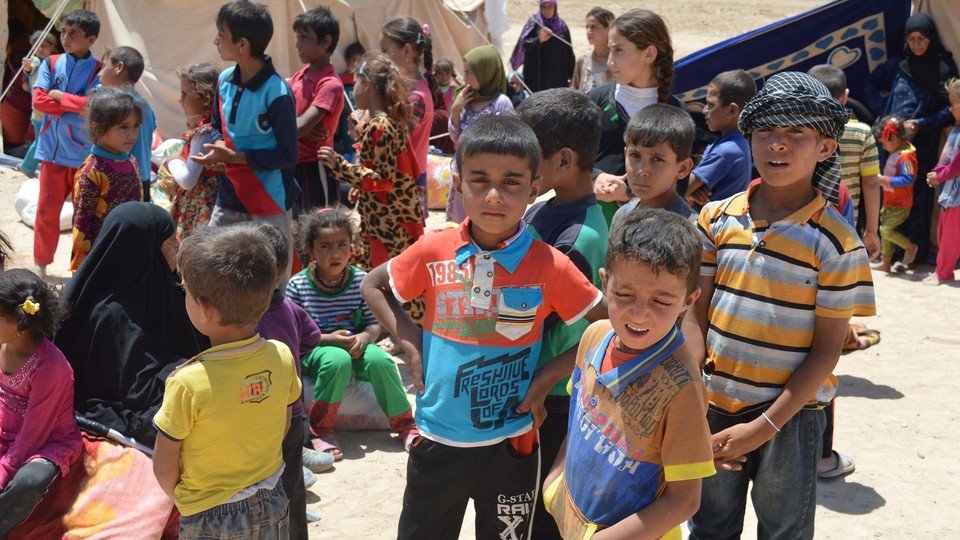 What We're Following: Iraq's Military Offensive Against ISIS
At least 50,000 civilians in Fallujah are at "extreme risk" as U.S. coalition-backed Iraqi troops and other forces battle Islamic State militants for control of the city. About 800 people have fled and reached safety since the operation began earlier this week, but some have been killed as they tried to escape. The residents of Fallujah have been effectively trapped since ISIS overran the city more than two years ago, and food, medicine, and other basic supplies are scarce.
Millennials At It Again: For the first time in more than 130 years, young people in the United States are more likely to live with their parents than with a romantic partner, according to a new report based on census data. While living with a partner has historically been the most popular arrangement, by 1960 the percentage of the nation's 18-to-34-year-olds who were living with a partner in their own household peaked at 62 percent. Today, only about half as many—31.6 percent—can say the same.
The Red Planet's Deep Past: Radar images have revealed Mars is emerging from an ice age that ended about 370,000 years ago. Ice ages happen in part because the planet wobbles a lot; Mars doesn't have a big moon to keep it steady, and nearby Jupiter exerts a pull. That wobbling can change the amount of sunlight that falls on Mars, leading to dramatic effects on its ice, temperature, and climate. If humans were around all those years ago to observe it, Mars would have looked white, not red.
---
Snapshot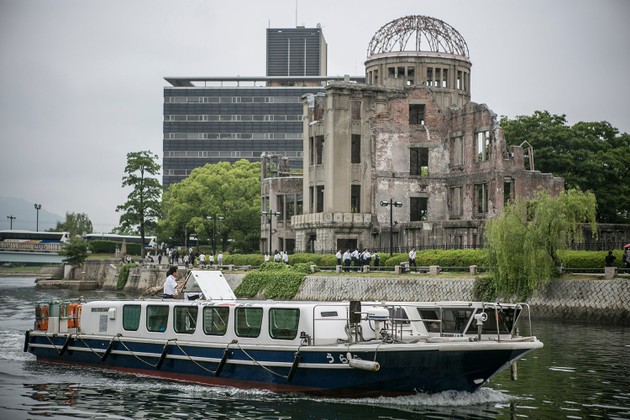 ---
Quoted
"It's really amazing that the Germans can sign on to that narrative—like, 'Yay, we were defeated.'" —Jennifer Lind, who studies diplomacy, on World War II
"The parents of these kids are getting screwed." —L. Vincent Strully Jr., who runs a school for kids with autism, on the lack of government funding for care
"A great show of chutzpah." —what Leslie Vosshall, a geneticist, calls a project to map the cells of a zebrafish
---
Evening Read
Molly Ball on the end of Bernie Sanders's revolution:
According to the official narrative, the primary is already over. Also according to the delegate count, which has Sanders's opponent, Hillary Clinton, just 78 short of the 2,383 it takes to win the nomination. Also according to the Democratic voters, some 3 million more of whom have supported Clinton than Sanders over the past four months of voting. And also according to Clinton, who told CNN the other day, "I will be the nominee."

But in the world Sanders's supporters inhabit, this is all so much media manipulation. "Do you trust the media?" asked one of his introducers, the television host Cenk Uygur. "No!" yelled the crowd. "Do you believe they've treated Bernie Sanders fairly?" "Fuck the media!" yelled someone standing near the press riser. … Sanders and his people have their own sets of rules.
Continue reading here.
---
News Quiz
1. Tens of thousands of people took to the streets in _________ to protest the government's proposed labor reforms.
(See answer or scroll to the bottom.)
2. A U.S. university in __________ has fired its football coach over allegations the school mishandled sexual-assault complaints.
(See answer or scroll to the bottom.)
3. Seven people were convicted in the 2010 bombing attack against soccer fans in  __________ that killed dozens.
(See answer or scroll to the bottom.)
---
Reader Response
What's it like to be gay or lesbian at a religious college? This reader went to a Christian liberal arts college in the late '80s:
After meeting some fellow students who were gay or gay friendly, I began to accept my orientation as a gift from God and to love myself as one of God's children. I poured myself into my Elementary Education studies, achieved a high GPA, and made some wonderful friends. At the end of my senior year, however, I was outed by my roommate's girlfriend. (She later told me that my being gay wasn't a problem now, but "since all gay men grow up to become sexually attracted to kids," she had to do something!)

My adviser and class sponsor called me into his office and, after interrogating me, swore that if he ever could prove that I was a "practicing homosexual" that he "would do everything in (his) power to make sure that (I) never taught!" I was devastated beyond words. I wanted to teach more than anything in the world, and at that moment I truly felt that everything I had worked so hard to achieve was being ripped from me.
Read more here.
---
Verbs
Bangladesh bank hacked, McDonald's wages boycotted, America's beaches ranked, inflatable space house deflated, Vladimir Putin-Elton John meeting postponed, the feeling of pain taught.
---