The Atlantic Daily: EgyptAir Mystery, Nigeria's Missing Girls, Trans People and Bathroom Laws
An airplane went missing on its way to Cairo, a rescued Boko Haram hostage began her recovery, controversial legislation in the U.S. drew criticism, and more.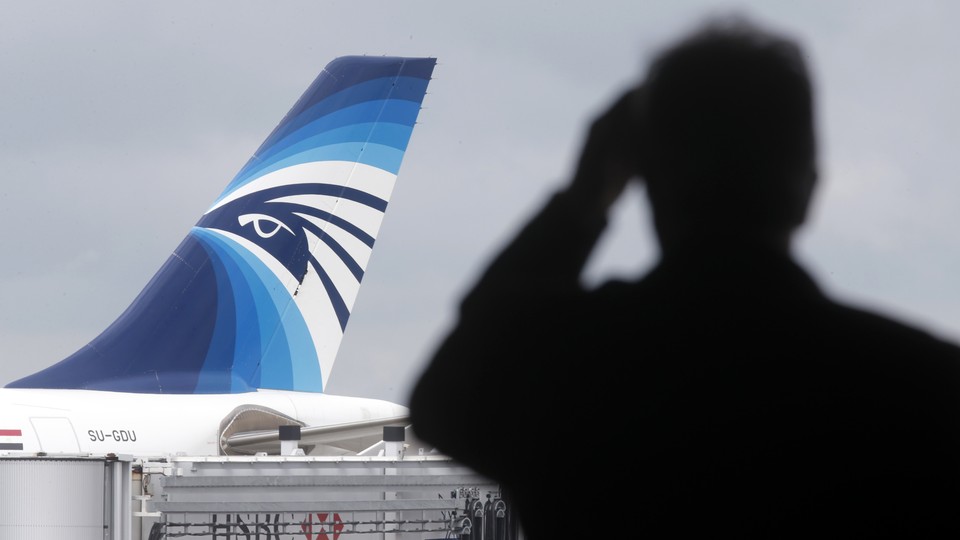 What We're Following: The Mystery of Flight MS804
A commercial flight that departed from Paris this morning disappeared from radar screens on its way to Cairo. EgyptAir Flight MS804 was carrying 66 passengers, crew members, and airline security personnel. The plane's location, as well as the cause of its disappearance, is currently unknown. French officials say it crashed in the Mediterranean, while Greek officials are denying EgyptAir claims that the wreckage has been found near the island of Karpathios.
A Second Chance at School: The Nigerian woman rescued this week after two years in Boko Haram captivity was flown to Nigeria's capital to meet with the president. The woman was 17 years old when she and 218 girls were abducted in 2014 from a school in the town of Chibok by the Islamist militant group. Nigeria's president said the woman, who has a four-month-old baby, will continue her education. Relatives of the missing schoolgirls hold regular protests in Abuja calling for the government to increase its efforts to find them.
The Bathroom Debate: New legislation in some U.S. states that require people to use the bathroom that corresponds with their gender at birth have angered LGBT groups and their supporters this spring. There is no evidence that municipalities that have protected trans people's bathroom access have seen a spike in public-safety issues, which the legislation's supporters say would happen. But according to some research, the lack of bathroom restroom access can be harmful for trans people, and is correlated with an increased risk of suicide attempts.
---
Snapshot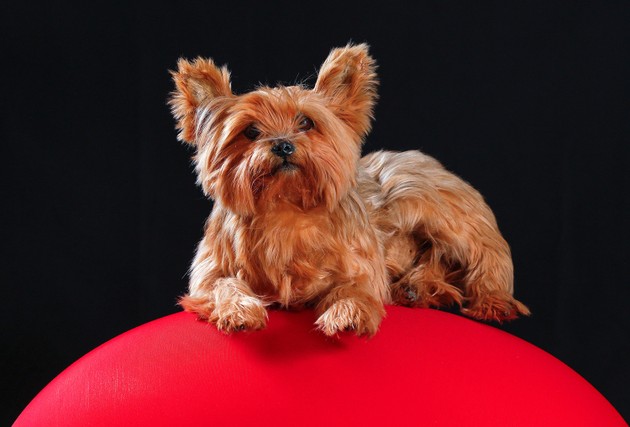 ---
Quoted
"You get to know everyone by the way their butt looks." —a member of the California Lichen Society, on searching the ground for specimens
"If the elephant kills [me], the owner will not pay my family. It's the same for me as for a chicken or a dog." —Kyaw, who handles elephants for a tour company in Thailand
"As a police officer who has been walking the streets of Detroit for 16 years, I can tell you that citizens used to come up to us and shake their heads at us. Now they come up to us and shake our hands." —Michael Woody, a police sergeant
---
Evening Read
From our latest issue, Judith Shulevitz on the Brontë sisters' secret:
I see no reason not to consider the Brontë cult a religion. What are Peoples of the Book, after all, if not irrepressible embroiderers of fetishized texts? The Jews have a word for the feverish imaginings that run like bright threads through their Torah commentaries: midrash, the spinning of gloriously weird backstories or fairy tales prompted by gaps or contradictions in the narratives. … Some Brontë fans—reader, I'm one of them—would happily work through stacks of Brontë midrash in search of answers to the mysterium tremendum, the awesome mystery, of the Brontës' improbable sainthood. How did a poor and socially awkward ex-governess named Charlotte and her even more awkward sister, Emily, who kept house for their father in a parsonage on a Yorkshire moor far from the literary circles of London, come to write novels and poems that outshone nearly every other 19th-century British novel and poem by dint of being more alive?
Continue reading here.
---
News Quiz
1. NATO formally invited __________ to become the military alliance's 29th member.
(See answer or scroll to the bottom.)
2. Scientists warn the ___________, the world's most endangered marine mammal, could become extinct by 2022.
(See answer or scroll to the bottom.)
3. Spain has banned spectators at an upcoming soccer game from waving flags in support of __________.
(See answer or scroll to the bottom.)
---
Reader Response
Should kids be learning resilience in school? One reader writes:
Yes, we should absolutely prioritize noncognitive skills and character education. That's a given. I think we do an incredibly poor job of dealing with it in schools for a variety of reasons. I happened to be really good at the noncognitive stuff as a teacher (and I also had good test score results). However, it's really, really hard to teach grit and resilience in a high poverty school.

It's usually built by a relationship with a caring adult. The problem with pushing this burden on a teacher is that they're also trying to being equally as effective for the 34 other students in their room at that moment, and 150 students under their care that year. We can work on the noncognitive stuff all we want, but homelessness, hunger, foster care, and inadequate health care all impact this.
Read more here.
---
Verbs
Post-antibiotic apocalypse predicted, Uganda public smoking banned, Swedish city relocated, forgotten NASA women remembered, whole-grain Cheez-Its accused.
---