The Atlantic Daily: Flight 804's Fate, Protests in Baghdad, India's Heat
Wreckage is found from the missing EgyptAir airliner, demonstrators storm the Iraqi capital's Green Zone, record temperatures kill hundreds on the Indian subcontinent, and more.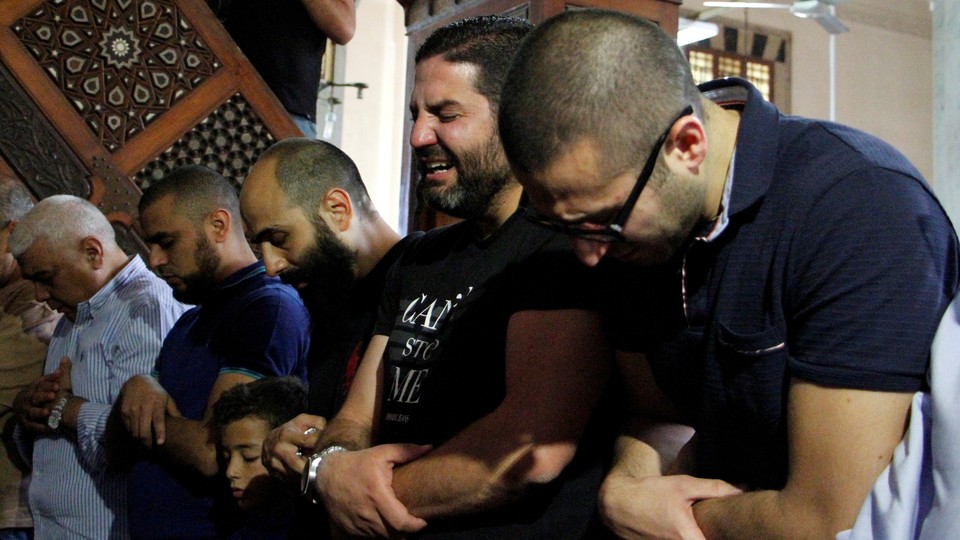 What We're Following: A Tragic Mediterranean Search
Body parts, seats, and luggage were found in the search area for EgyptAir Flight 804 in the eastern Mediterranean, Egyptian and Greek authorities said Friday. The Paris-to-Cairo flight disappeared from radar early Thursday morning with 66 people on board.
Protests in Baghdad: Supporters of Shia cleric Moqtada al-Sadr stormed Baghdad's Green Zone for the second time in less than a month, forcing authorities in the Iraqi capital to declare a curfew. Al-Sadr, a former U.S. antagonist turned anti-corruption campaigner, is demanding that Iraqi Prime Minister Haider al-Abadi reshuffle his cabinet with technocrats.
India's Heat Wave: The desert town of Phalodi in northwest India recorded the country's hottest day on record on Thursday, a broiling 51 degrees Celsius, or 123.8 degrees Fahrenheit. The record-breaking number comes amid a heat wave that has killed hundreds throughout India and emptied streets as people take shelter in their homes.
---
Snapshot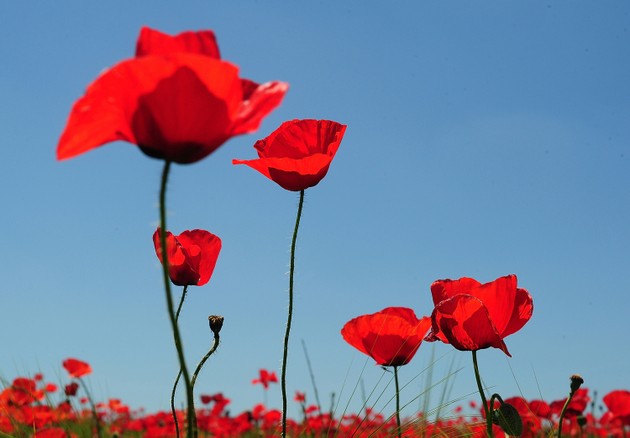 ---
Quoted
"Hopefully they are vegetarians and have gotten beyond the point of eating each other." —Philip Lubin, a physics professor, on the extraterrestrials he hopes will find Earth
"We should not be using imperfect skills as reason to disqualify kids from membership in the group." —Amanda Moreno, an education professor
"It wasn't so long ago that West Virginia was probably the most solid Democratic state in the country." —James Green, a historian
---
Evening Read
From our latest issue, Paul Tough on how kids learn resilience:
The idea that educators should be teaching grit and self-control along with addition and subtraction has caught on across the country. … But here's the problem: For all our talk about noncognitive skills, nobody has yet found a reliable way to teach kids to be grittier or more resilient. And it has become clear, at the same time, that the educators who are best able to engender noncognitive abilities in their students often do so without really "teaching" these capacities the way one might teach math or reading—indeed, they often do so without ever saying a word about them in the classroom. This paradox has raised a pressing question for a new generation of researchers: Is the teaching paradigm the right one to use when it comes to helping young people develop noncognitive capacities?

What is emerging is a new idea: that qualities like grit and resilience are not formed through the traditional mechanics of "teaching"; instead, a growing number of researchers now believe, they are shaped by several specific environmental forces, both in the classroom and in the home, sometimes in subtle and intricate ways.
Continue reading here.
---
News Quiz
1. The fourteenth-century Italian scholar Petrarch almost had his leg amputated after dropping a __________ on it.
(Click here or scroll down for the answer.)
2. Many U.S. animated series are hand-drawn in _____________.
(Click here or scroll down for the answer.)
3. Nearly 30 percent of ______________ lived in poverty in 2014.
(Click here or scroll down for the answer.)
---
Reader Response
A new wave of state legislation prohibits abortions that are based on sex, race, and genetic abnormalities. One reader writes:
My wife and I discovered early in her second pregnancy that the fetus had Down Syndrome, and we elected to abort. It was a difficult decision, but I will always fight to make sure others in our situation are permitted the same choices we had.

I believe that people tend to overlook the complexity of this tragic question and forget that everyone's situation is unique. (Our first child was already diagnosed with a genetic disorder, and we were not sure we had the resources to care for two special needs children.) Furthermore, there's a tendency to see Down Syndrome births as occurring in a vacuum—a single potential life whose existence is predicated on an abortion decision. Three months later (well before the expected delivery date of the terminated pregnancy) we were expecting once again, and had a healthy baby girl. Is her existence a violation of some higher power's plan?
Read more here.
---
Verbs
Martian mega-tsunamis existed, Swedish city moved, 448 million bogus social-media posts created, pedestrian flypaper patented.
---