The Atlantic Daily: The Chibok Girls, Landslides in Sri Lanka, Hackers and U.S. Politicians
The Nigerian military rescued a Boko Haram hostage, dozens are missing after heavy rains in the South Asian nation, officials said spies are tracking the 2016 presidential candidates, and more.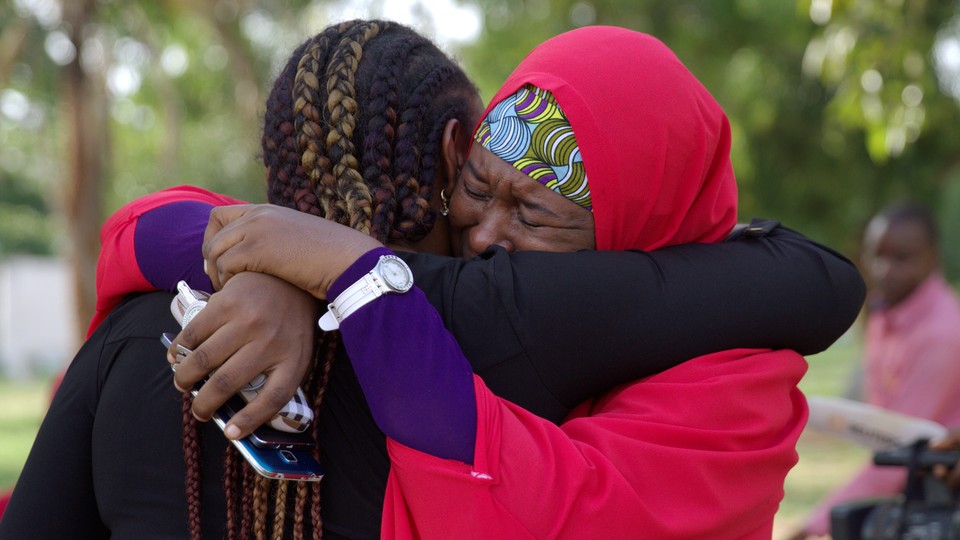 What We're Following: The Rescue of a Nigerian Schoolgirl
One of the schoolgirls kidnapped by Boko Haram in the Nigerian town of Chibok two years ago has been rescued by the Nigerian military. The girl was reportedly recognized by a civilian fighter and member of a group formed to fight the Islamist militant group. She is the first to be rescued. Officials believe 218 girls remain in Boko Haram captivity.
The Heavy Rains in Sri Lanka: More than 200 families are missing and dozens of homes have been damaged in Sri Lanka following mudslides triggered by three days of heavy rains in the south-central part of the nation. Officials say at least 13 bodies have been recovered in three villages in the Aranayake district. The mudslides have displaced nearly 350,000 people.
The Hackers Watching 2016: U.S. intelligence officials said hackers have been spying on presidential candidates and their campaigns. Officials say they have already seen signs of hacking attempts, some of which may have been made on behalf of foreign governments. Hackers and spies have targeted U.S. campaigns since at least 2008, according to U.S. officials.
---
Snapshot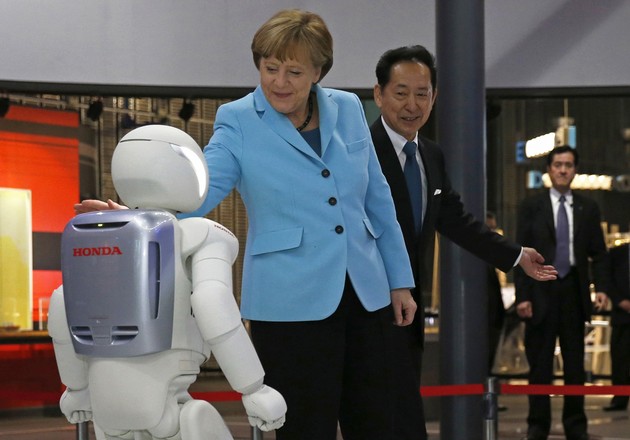 ---
Quoted
"Burying people face-down means they will only dig themselves deeper if they reanimate." —Andrew Reynolds, an archaeologist, on medieval burial practices
"I was in the same university as my daughters." —Alfredo Garcia, who is now a professor, on going back to college at the age of 47
"Of course, you address violent crime appropriately, and no one's saying that you shouldn't. But … there isn't a broad stroke that you use for every type of crime or every type of person." —Meg Reiss, a former prosecutor in the U.S.
---
Evening Read
There's no such thing as free will, writes Stephen Cave in our latest magazine issue:
The contemporary scientific image of human behavior is one of neurons firing, causing other neurons to fire, causing our thoughts and deeds, in an unbroken chain that stretches back to our birth and beyond. In principle, we are therefore completely predictable. If we could understand any individual's brain architecture and chemistry well enough, we could, in theory, predict that individual's response to any given stimulus with 100 percent accuracy.

This research and its implications are not new. What is new, though, is the spread of free-will skepticism beyond the laboratories and into the mainstream. The number of court cases, for example, that use evidence from neuroscience has more than doubled in the past decade—mostly in the context of defendants arguing that their brain made them do it. … This development raises uncomfortable—and increasingly nontheoretical—questions: If moral responsibility depends on faith in our own agency, then as belief in determinism spreads, will we become morally irresponsible? And if we increasingly see belief in free will as a delusion, what will happen to all those institutions that are based on it?
Continue reading here.
---
News Quiz
1. The Obama administration announced new regulations that would make more than 4 million workers eligible for __________.
(See answer or scroll to the bottom.)
2. Before emoji, there was _________.
(See answer or scroll to the bottom.)
3. Eric Fanning became the highest-ranking _________ military official in U.S. history.
(See answer or scroll to the bottom.)
---
Reader Response
Why are so many people going gluten-free? One reader writes:
As someone who has had a lifelong gluten allergy (and gave it to two of my three kids), the increased "trendiness" is a mixed bag. Yes, it mean more choices, but it also means that people think my disease is just a trendy lifestyle choice and not a real thing.
But for this reader with Crohn's disease, it's far from just a trend:
After two years [on immunosuppressive drugs], I was again underweight and anemic (a six-foot-tall male in my twenties, I weighed about 130 pounds at my lightest), with chronic, debilitating stomach pains and other symptoms which made my life very hard. … People suggested going gluten-free, but I resisted it until I was desperate for many of the reasons laid out in James Hamblin's piece (much of which I still agree with). But it worked. The pain receded. My digestion improved. I gained 30 pounds, leaving me thin, but not skeletally so. … Despite the fact that I wasn't a Celiac, the availability of gluten-free products was a huge boon for me.
Read more here, and send your gluten-free stories to hello@theatlantic.com.
---
Verbs
Ecuador earthquakes recorded, vaquita porpoises threatened, giraffe genomes studied, spider silk squished, baby ocelot befriended.
---