The Atlantic Daily: Brazil's New President, Female Deacons, Trump's Truce
Michel Temer took over Dilma Rousseff's office, Pope Francis said the Catholic Church would consider allowing women to become deacons, U.S. House Speaker Paul Ryan appeared to cave to the GOP nominee, and more.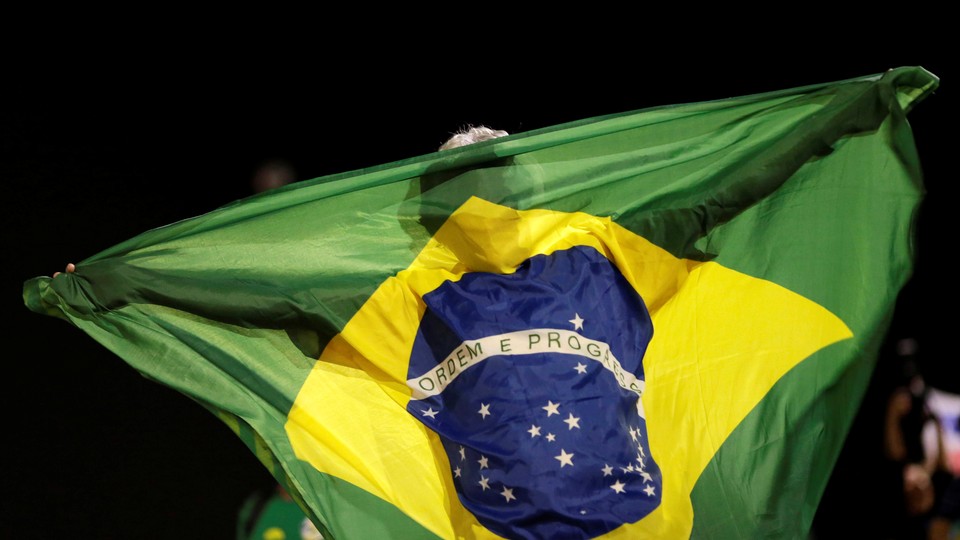 What We're Following: The New Head of State in Brazil
President Dilma Rousseff has been temporarily removed from office after Brazilian lawmakers voted to begin an impeachment trial against her. The vice president, Michel Temer, has taken over. Rousseff, the first female president of Brazil, doesn't face any charges, but her opponents note that the legislature is charging Rousseff with a genuine violation of the law—using budgetary tricks to fund social programs and conceal the troubled state of government finances. Rousseff denies any wrongdoing and calls the impeachment proceedings a "coup." Her supporters argue the leaders of the campaign against her are trying to distract from their own alleged corruption.
Women in the Catholic Church: Pope Francis announced he will create a commission to study the possibility of women serving as deacons in the Catholic Church. It's big news for women in the church, who have not served in this kind of leadership role for centuries, at least in the West. Currently, women in the church serve as everything from missionaries to teachers to hospital administrators. If they become deacons, they can preach and lead worship, conduct weddings and funerals, and baptize people.
The State of the GOP: A month ago, Paul Ryan, the Republican Party's highest-ranking elected official, said he wasn't ready to endorse Donald Trump, the presumptive Republican nominee for president. Now, their union seems all but inevitable: The pair met for a chat today, and Ryan, like millions in his party's voting base, "was very encouraged with what I heard from Donald Trump today."
---
Snapshot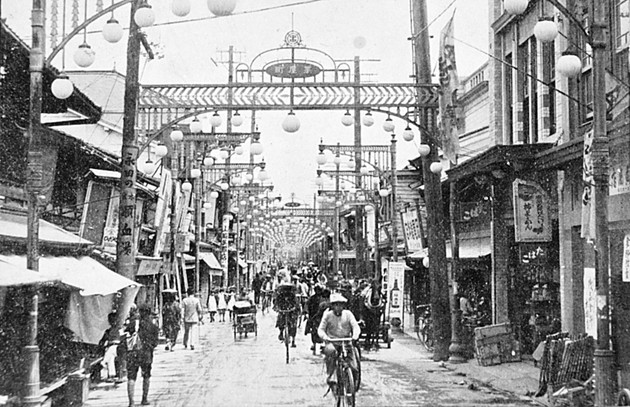 ---
Quoted
"There are very few sites where these birds go, and hardly any of our birds turned up at the other places. We really think they died."—Jan van Gils, a Dutch researcher, on the diminishing populations of shorebirds known as red knots
"We're making a thing that will probably never be looked at. We could print a whole bunch of nothing and nobody would know."—Craig Mod, on building a massive digital archive
"When your sex drive comes back, it's like being in high school. I don't know how it's going to work. I don't know what's going to happen."—Timothy Brown, a former staff sergeant in the U.S. Marine Corps who received reconstructive surgery on his injured groin
---
Evening Read
Moisés Naím and Francisco Toro on why Venezuela is falling apart:
Developing countries, like teenagers, are prone to accidents. One pretty much expects them to suffer an economic crash, a political crisis, or both, with some regularity. The news coming from Venezuela—including shortages as well as, most recently, riots over blackouts; the imposition of a two-day workweek for government employees, supposedly aimed at saving electricity; and an accelerating drive to recall the president—is dire, but also easy to dismiss as representing just one more of these recurrent episodes.

That would be a mistake. What our country is going through is monstrously unique: It's nothing less than the collapse of a large, wealthy, seemingly modern, seemingly democratic nation just a few hours' flight from the United States.

In the last two years Venezuela has experienced the kind of implosion that hardly ever occurs in a middle-income country like it outside of war. Mortality rates are skyrocketing; one public service after another is collapsing; triple-digit inflation has left more than 70 percent of the population in poverty; an unmanageable crime wave keeps people locked indoors at night; shoppers have to stand in line for hours to buy food; babies die in large numbers for lack of simple, inexpensive medicines and equipment in hospitals, as do the elderly and those suffering from chronic illnesses.
Continue reading here.
---
News Quiz
1. The world's anti-doping authority declared that __________ not comply with international standards, putting the country's participation in the Rio Olympics at risk.
(See answer or scroll to the bottom.)
2. A new study has found high-income households in the U.S. were also more likely to buy more __________ in one shopping trip than were low-income households.
(See answer or scroll to the bottom.)
3. A U.S. company is applying the engineering savvy of rocket science to the design of __________.
(See answer or scroll to the bottom.)
---
Reader Response
A recent article discussed how one nonprofit is trying to help people deal with the concept of death. A 14-year-old reader, Destiny, writes:
My mom passed when I was 11. It was very hard for my family and we had so much to do after her death. She died because she wasn't able to breathe. My mother was actually in and out of hospitals practically my whole life. One time I even had to spend the night there. The biggest change since her death was having to move twice. It has been very hard on me and my family.
An older reader can relate. He struggled with depression after his mother killed herself when he was 12:
Now I have a son of my own and it frightens me when I see depressive aspects of my mom or myself in him. … I constantly remind myself that I can't hurt him like my mom hurt me, but when I'm in bad shape it's a non-argument.

So Destiny, I would tell you to seek help, even if you're not convinced you need it. Get therapy with your dad, even if it's in a group setting—maybe especially if it's in a group setting, to see how we all suffer alike and we can all lean on each other when we need it. Don't wait until the anger and sadness become a cornerstone of your being. … I may not know you, but I know that you deserve better than that. I'm just as certain that the best way to honor your mom's memory is to live your life unfettered by the sorrow of her passing. Good luck. This stranger from the other side of the Internet will keep you in his thoughts.
Read more here, and share your own story here.
---
Verbs
Russian Olympic gold medals questioned, "bone-crusher" dog fossil uncovered, mail carriers bitten, squirrel language translated.
---