The Atlantic Daily: Kunduz Fallout, North Korea Conviction, FBI Hacking Powers
The U.S. disciplines 16 soldiers for a hospital bombing in Afghanistan, Pyongyang sentences a U.S. citizen to hard labor, the U.S. Supreme Court expands warrant requirements, and more.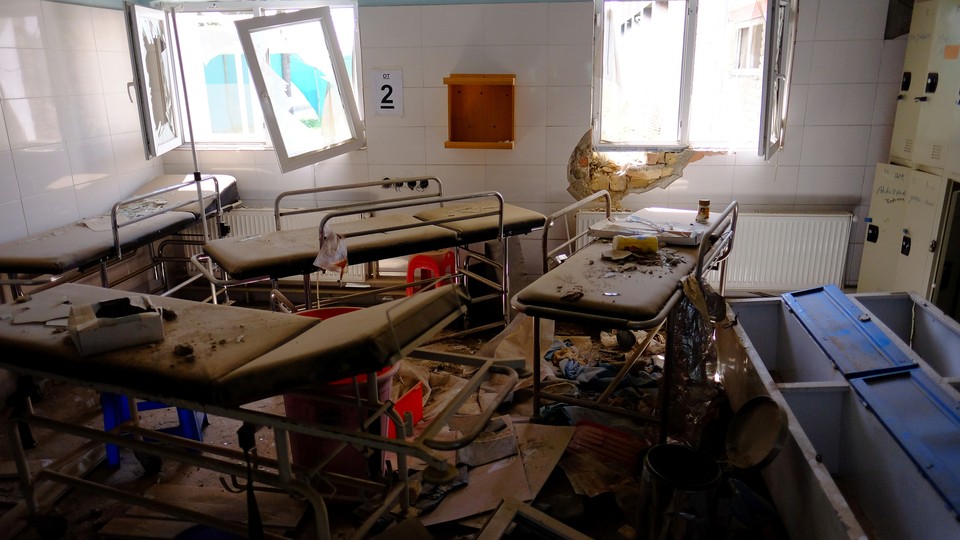 What We're Following: A Deadly Airstrike's Fallout
Sixteen U.S. military personnel are being disciplined for the errors that led to the U.S. bombing of a civilian hospital in Kunduz, Afghanistan, last October, the Defense Department announced Friday. Forty-two people died in the bombing of the hospital, which U.S. military officers said was "mistakenly struck."
A Conviction in Pyongyang: North Korea sentenced a Seoul-born U.S. citizen to 10 years of hard labor for alleged subversion and espionage activities, a Chinese news agency reported Friday. Kim Dong-chul of Fairfax, Virginia, was charged with "plotting to subvert the DPRK system" among other alleged offenses. Kim was born in Seoul in 1953 and emigrated to the U.S. in 1972, and later became a naturalized citizen.
Hacking Powers Expand: The U.S. Supreme Court approved a new rule Thursday allowing federal judges to issue warrants that target computers outside their jurisdiction, setting the stage for a major expansion of surveillance and hacking powers by federal law-enforcement agencies. The rule goes into effect on December 1 unless Congress intervenes.
---
Snapshot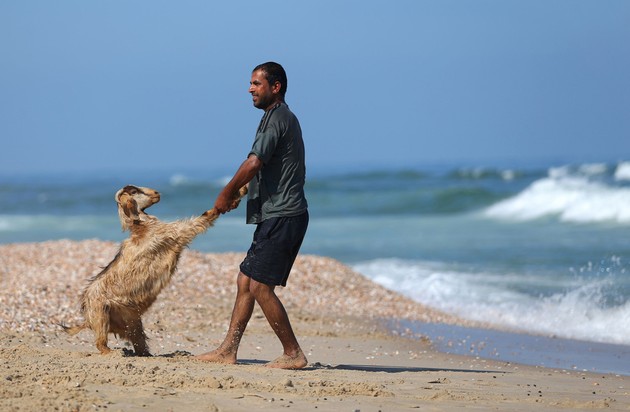 ---
Quoted
"There is nothing calm about having a baby." —Letisha Ghanbari, who has helped to deliver two babies over the phone
"I know what it's like to be a mom at a playground with a kid who has to go." —Jennifer Kuhr Butterfoss, an elementary-school principal, on why she opens the bathrooms of her school on the weekends
"We shouldn't be taking 10 days off as a dangerous virus threatens this nation. And it is threatening us." —Harry Reid, the U.S. Senate minority leader, on the Zika virus
---
Evening Read
You can't escape data surveillance in America, writes Sarah Jeong:
From the end of the Civil War to the mid-20th century, the breadth and detail of information collected by [credit] reporting agencies only increased. Control over the access to that information, however, did not seem to keep up. "People do not realize, for example, that their own credit files are accessible to virtually anyone who understands the workings of credit bureaus and has a few dollars to spend on a report," said one study in 1969. And those credit reports contained personal information ranging from the deeply prejudicial to the utterly inane.

The reports were compiled using information from retailers, from the public record (court records, newspaper clippings), and from interviews with friends and neighbors. In 1972, a Senate aide testified before a committee about the type of information that was collected by the automobile insurance industry: "If they, in any way, have some deviant behavior characteristics, they wear pink shirts, or have long hair and a mustache, they read Karl Marx … They can look in your library and see what books you read, what magazines you subscribe to…"
Keep reading here.
---
News Quiz
1. At least 400,000 ___________ went uncounted in the last U.S. census.
(Click here or scroll down for the answer.)
2. A typical person is more than five times as likely to die in a nuclear war or a pandemic than in a ___________.
(Click here or scroll down for the answer.)
3. OnStar, GM's in-vehicle assistance services, receives almost _________ calls daily.
(Click here or scroll down for the answer.)
---
Reader Response
What was your most memorable breakup? This reader writes:
I had been in a relationship for about four years, unhappy for at least the previous two years. I knew that being with her forever was the "smart" call (beautiful, medical student, wonderful family) but we weren't a good fit, and arguments flared up constantly. I believed that I "should" be happy but I wasn't, and I beat myself up for being so horrible as to not appreciate what I had.

Nevertheless, I was miserable and finally got up the nerve to end things ... or I almost did. She made a death grip around my arm, told me I wasn't leaving until we made up, and I caved after about an hour. This was our sixth or tenth breakup, and I couldn't bear to go to my friends and say that I hadn't followed through (I thought that telling some ahead of time would force me to stick with it).

So I lied, at least until things were "settled." To my family and some of my friends, we were still together. To most of my friends, I was a single guy newly freed from my situation.
Read more here.
---
Verbs
Weasel-ridden particle accelerator shut down, John Wayne Day rejected, $24,000 library late fee waived.
---