The Atlantic Daily: Australia's Refugee Crisis, Zika and the Olympics, White House Race
Papua New Guinea acted against a controversial facility for asylum-seekers, South Korea reacted to the outbreak in Brazil, the presidential candidates made some big moves, and more.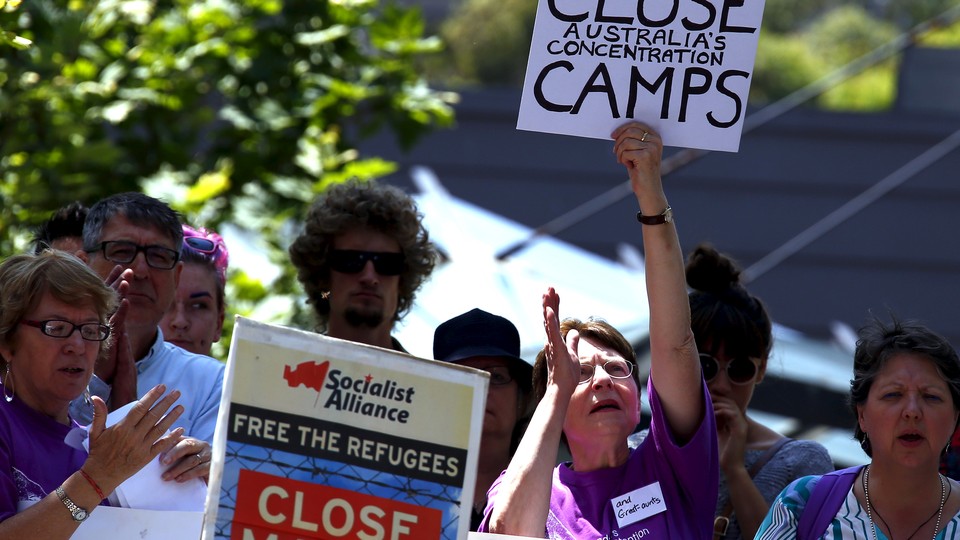 What We're Following: The Detainees of Manus Island
The prime minister of Papua New Guinea said it would close a controversial island detention center housing hundreds of Australia's migrants and refugees after Papua New Guinea's highest court ruled the facility violated their human rights. Australia began resettling asylum-seekers outside the country 15 years ago, and since then it has paid other nations in the Pacific to process and hold them offshore. Australian officials have refused to take them back.
Who's Feeling Rattled Before Rio: An outbreak of the Zika virus in Brazil has some Olympic athletes worried about competing at the games there this summer. South Korea has responded to the threat of the virus, which is transmitted by mosquitoes and can cause severe birth defects, by infusing the national team's uniforms with mosquito-repellent chemicals. The uniforms also have long pants and long-sleeve shirts to protect against insect bites.
The U.S. Presidential Race: The front-runners swept the primaries last night, with Donald Trump winning all five states and Hillary Clinton taking four, leaving one to Bernie Sanders, whose poor showing will reportedly translate into layoffs inside his campaign. Trump attributed Clinton's electoral success to playing "the woman card," to which Clinton responded, "Deal me in." Meanwhile, Ted Cruz, who has teamed up with John Kasich in an attempt to undercut Trump, announced his running mate: Carly Fiorina, who dropped out of the presidential race in February.
---
Snapshot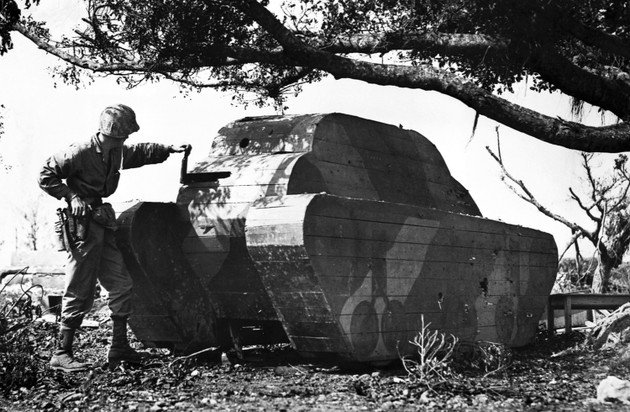 ---
Quoted
"I actually had ulcers by ninth grade." —LaVerne Bell-Tolliver, who is black, on going to an all-white middle school in Little Rock in the 1960s
"This is the genius and the Achilles' heel of American culture. We … have a strong belief in self-determination and agency, even when our expectations fly in the face of reality." —Katherine Newman, who studies social mobility
"Not just sunny and bright in a way that makes you want to vomit, but in a way that is hopeful." —how composer Jeff Richmond describes the tone of one Netflix-comedy score
---
Evening Read
Adrienne LaFrance on Louis Sachar's Sideways Stories from Wayside School:
The first time I read Sideways Stories from Wayside School, in maybe third grade, I felt like I'd been let in on a fantastic secret.

Looking back now, I can appreciate Sachar for the foundation he had laid: Sideways Stories was a celebration of the surreal, a sort of early primer for the works of Murakami and Mitchell, yes, but also a kin to Kurt Vonnegut, Franz Kafka, Jose Saramago, Isabel Allende, and all the other writers who would dazzle me with vivid and peculiar stories in years to come.

It's not that Sachar was an outlier, exactly. Many children's books are dark and unsettling, and that's part of what makes the experience of reading as a child so special. Literature has a way of honoring what kids already suspect to be true: that there are vast universes yet to explore, many of them just out of reach and not altogether pleasant.
Keep reading here.
---
News Quiz
1. SpaceX said it would send unmanned rockets to __________ as early as 2018.
(See answer or scroll to the bottom.)
2. __________, the sixth-most valuable company in the world, is now large enough to conduct its own scientific research about itself.
(See answer or scroll to the bottom.)
3. All government workers in __________ will now work only on Mondays and Tuesdays as the country battles an electricity crisis.
(See answer or scroll to the bottom.)
---
Reader Response
What's been your greatest financial struggle? This reader was born with a rare genetic disorder that costs $300,000 a year to treat:
I knew from a very early age that financial security had to be a top priority for me. My parents trained me from very early on that I would need top-of-the-line health insurance, plus extra cash for high co-pays. That meant I would need a certain kind of job and that I could not hope to make a career out of writing or music or acting—the things I really loved.

The obsession with financial security has marked so many of my decisions. I chose a less prestigious college that offered me a scholarship. I graduated in three years, taking extra classes and putting my high school AP classes to use, just to relieve the cost to my parents, who were paying what the scholarship did not. Instead of majoring in creative writing (my passion), I got an English degree with an eye toward law school.

And then, at age 21, I won $65,000 on Jeopardy (really).
Read more here.
---
Verbs
Former U.S. House speaker sentenced, Russian rocket launch delayed, Shia LaBeouf lookalike punched, Snowden movie sneak-peeked, a romance between Montserrat's two remaining wild mountain chicken frogs stoked.
---