The Atlantic Daily: Zika Virus, Panama Papers, Canada and Suicides
Scientists studied Zika's effects on neurological defects, Britain's prime minister faced sharp criticism, a First Nations community faced a crisis, and more.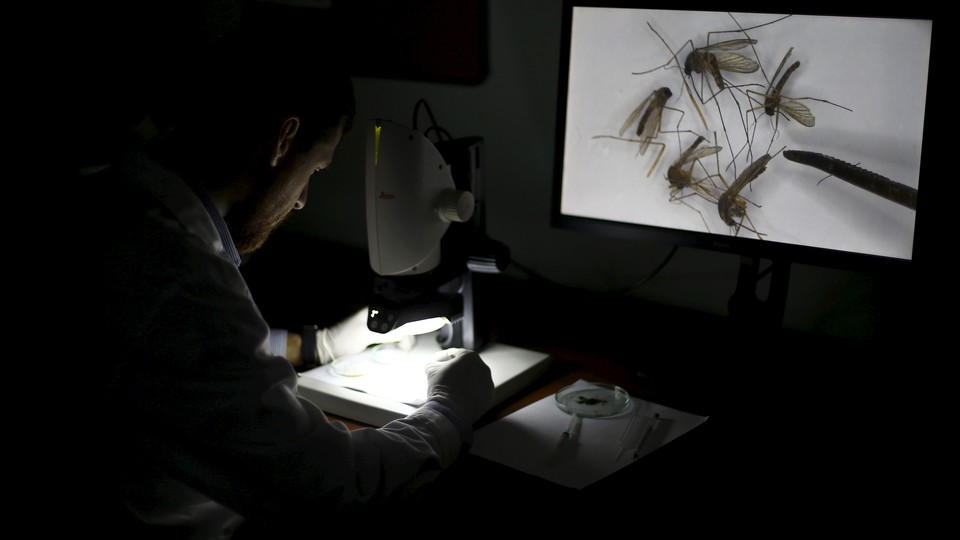 What We're Following: The Dangerous Effects of Zika
The Zika outbreak has led to a rush on research to understand the connection between the mosquito-borne virus and health problems for mothers and their newborns. Scientists have already determined a causal link between Zika and the birth defect microcephaly and the autoimmune nervous disorder Guillain-Barré. Now, they're starting to see an association between the virus and other neurological conditions as well.
More Political Fallout: British Prime Minister David Cameron addressed the Panama Papers in front of the British parliament for the first time, over a week after the leak revealed his family's involvement in secret offshore companies. He proposed new measures that would go after British corporations that don't crack down on tax evasion. Things got real British when an opposition party member called the prime minister "dodgy Dave."
A Crisis in Canada: An indigenous community in Canada's northern region of Ontario has declared a state of emergency after 11 people there attempted suicide this weekend, the latest in a troubling trend. Since last fall, more than 100 people have tried to kill themselves in the Attawapiskat First Nation community of about 2,000 people. In Canada, suicide is the leading cause of death for indigenous people under the age of 44.
---
Snapshot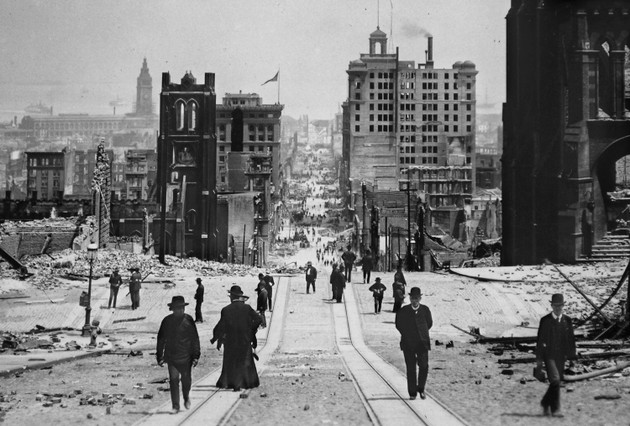 ---
Quoted
"Possible benefit of being in the office: less chance of being puked on." —Tara, who started working from home 20 days after giving birth
"If you ever want to break a community, just start by breaking down the school system and eventually you're just going to have deserts and graveyards." —Arlyssa Heard, who leads a parent-advocacy organization in Detroit
"If you want to find a way of preventing disease, you shouldn't be looking at people with the disease. You should look at people who should have been sick but aren't." —Stephen Friend, who studies genetics
---
Evening Read
William Brennan profiles the man who invented Dothraki for the TV show Game of Thrones:
[David J. Peterson's] fortunes turned in 2009, when the creators of Game of Thrones contacted the Language Creation Society, a group he had co-founded, soliciting submissions for a Dothraki-language-creation contest. … Peterson's Dothraki entry, which ran to 180 pages, beat out some three dozen others. By 2013, Game of Thrones was one of the most-watched dramas on television, other major networks were clamoring to get invented languages on their shows, and Peterson had enough work to employ him full-time as a language creator. Although it is exceedingly rare for an invented language to take on a life of its own, he has been inundated with translation requests from viewers. He tries to respond to each one, improvising when necessary. Not long ago, one Game of Thrones fan wrote with a special request: Was there a way to say sociology girl in Dothraki? She wanted a tattoo with the phrase. The Dothraki inhabit a world where horses are the primary mode of travel and fire-breathing dragons circle in the sky—a world, perhaps needless to say, unacquainted with sociology. "There is not and will never be a word for it," Peterson told her. Still, he offered a translation: nayat fin avitihera vojis sekke—"girl who will stare at people too much."
Continue reading here.
---
News Quiz
1. Zika is considered to pose a greater risk in __________ neighborhoods.
(See answer or scroll to the bottom.)
2. __________ is building the biggest and fastest free-wi-fi network in the United States.
(See answer or scroll to the bottom.)
3. __________ became the most senior U.S. official to visit the memorial in Hiroshima.
(See answer or scroll to the bottom.)
---
Reader Response
How do you know when you're a grown-up? Tom, a 25-year-old grad student, writes:
I began considering myself an adult shortly after moving into my own one-bedroom apartment about a year ago, at the age of 24, roughly two years after becoming financially independent from my parents. This probably says a lot about my personality, but it wasn't until I lived alone and felt full ownership over my living space that I felt comfortable forming healthy routines.

I finally began learning to cook, for example. I kept my apartment clean for once in my life. I began to feel like a competent host. I no longer dreaded coming home, because there was no longer the question of whether there'd be any roommates around that I'd have to justify my actions, schedule, or company to.

It's nice to feel comfortable in your own weirdness; it's maybe even the most important thing. It's easier without witnesses.
Continue reading here.
---
Verbs
Planet-hunting spacecraft recovered, human embryos genetically modified, police "textalyzer" introduced, giant python caught, crucial Trump voters denied.
---