The Atlantic Daily: Syrian Hospital Bombing, 'Lucifer in the Flesh,' Periods and Pop Culture
An airstrike killed patients and doctors in Aleppo, a top U.S. Republican bashed a presidential candidate, menstruation made its mark in public discourse, and more.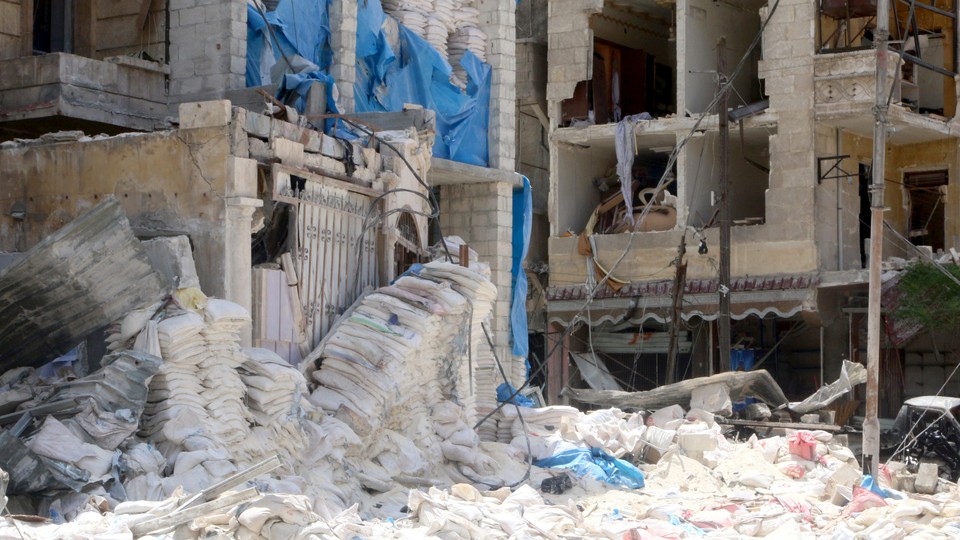 What We're Following: The Deadly Strike in Aleppo
An air strike against a Médecins Sans Frontières-run hospital in a rebel-held part of the city killed at least 14 people, including patients and doctors. Rebels opposed to Syrian President Bashar al-Assad blamed the government or its Russian allies for the strike, but its origin has not been confirmed. Several hospitals operated by the same global medical charity have been bombed in Syria and Afghanistan in recent months, and a fragile truce in the Syrian civil war is all but over after peace talks stalled this week.
The Perks of Retirement: John Boehner, the former Republican U.S. House speaker who has laid low and mostly Instagrammed photos of himself mowing the lawn since his retirement last fall, came back in full force when he called his former colleague and presidential candidate Ted Cruz "Lucifer in the flesh." Not everyone can be as blunt as Boehner, but other top Republicans' feelings are no secret: They don't like Donald Trump, but they don't like Cruz either, and many have resigned themselves to a Clinton win.
Period Publicity: For nearly all of time, menstruation has been largely treated in popular culture and greater society as the stuff of shame and taboo. Recently, however, pop culture—through television shows and the younger generation that produces them—has begun to de-stigmatize it. In some cases, public policy has caught up: This month, New York joined several other states in repealing what's called the tampon tax, which imposed a "luxury goods" sales tax on feminine-hygiene products.
---
Snapshot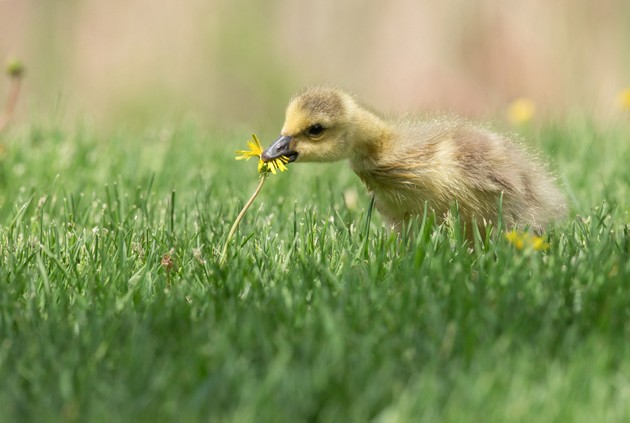 ---
Quoted
"Who travels with this much white powder?" —Christopher Hendon, a chemist who uses white powders to identify chemicals dissolved in water
"Education is the only product that the 'consumer' seems to want less of." —Jean Twenge, who studies trends in college attendance
"My son is learning algebra now in the eighth grade, but it's not the first time he's getting math. It's antithetical that we wouldn't do the same with sexuality." —Elizabeth Schroeder, a sexuality educator
---
Evening Read
Ed Yong on a newly developed, pocket-sized DNA sequencer:
There's nothing on board the ISS that can definitively diagnose a disease, or identify the microbes behind it. Instead, sick astronauts have to settle for describing their symptoms to medical staff on the ground. They have no way of knowing for sure if their disease is bacterial, viral, or something else, or if raiding the station's finite supply of antibiotics would do them any good.

If an astronaut could decipher the full genetic code of whatever's plaguing her, she could identify the offending bug and work out if it's vulnerable to any drugs. But until recently, this scenario would have been laughably impractical. Sequencers were all the size and weight of microwaves and fridges. They'd be impossible to cart aboard a space station, and probably wouldn't have survived the trip.

Thanks to a British company called Oxford Nanopore Technologies, that's no longer true.
Keep reading here.
---
News Quiz
1. Two soldiers and three federal police officers in __________ have been accused of torturing a woman.
(See answer or scroll to the bottom.)
2. Scientists have collected poop from thousands of people to study __________.
(See answer or scroll to the bottom.)
3. Mail carriers in _________ will start mowing people's lawns this summer to help the country's cash-strapped postal service.
(See answer or scroll to the bottom.)
---
Reader Response
What's been your greatest financial struggle? One reader writes:
My husband hid our financial instability from me. I had no idea that he did not pay our mortgage for 11 months. He explained away the cars coming by taking pictures of the house by saying, "We're a couple of months behind and the bank is trying to scare us." I had no idea we were being evicted until a marshal came to the door and served me with papers. …

My husband's love affair with check-cashing places, disreputable internet loans, and credit cards has continued since we've been [evicted]. He's an adult and I can't stop him. I'm so angry that we no longer share a room, or even words. My daughter and I share the master bedroom. I'd leave him if I had the means.

I do not cultivate friendships because I am so ashamed of our lives and how stuck I am. Two of our kids suffer clinical depression; one is on medication.  Aren't I supposed to be able to help my children? Aren't I supposed to be a strong enough woman to get away from a dead marriage?
Read more here.
---
Verbs
Russian launchpad inaugurated,  Buddhist monk mummified, exorcism advice sought, weight-loss myth busted, slime mold educated, woman cards played.
---