The Atlantic Daily: Remembering Prince, Resettling Refugees, Celebrating the Queen
A creative icon died, Europe struggled to handle its migration crisis, Elizabeth II turned 90, and more.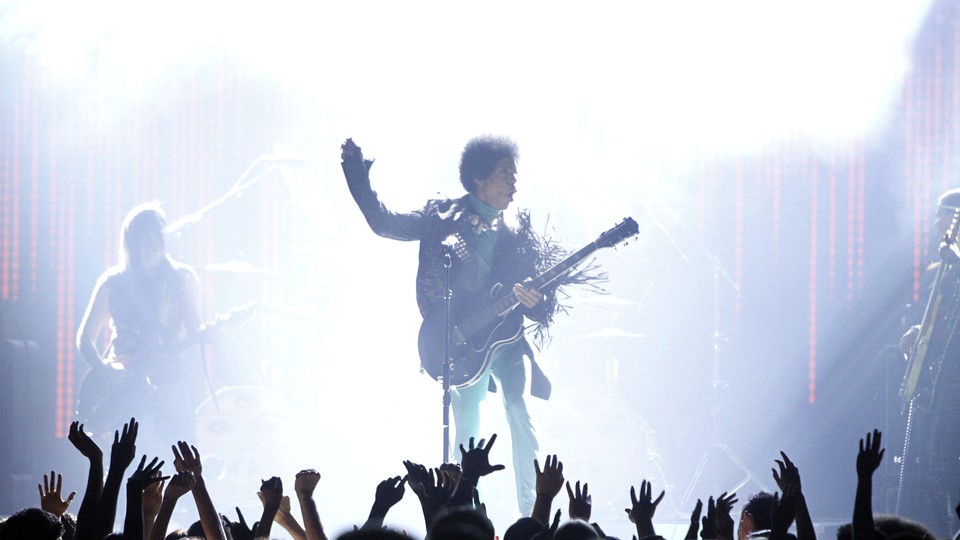 What We're Following: The Legacy of a Music Legend
Prince, the singer, songwriter, and creative icon, died this morning at his home in Minnesota. He was 57. Prince made his debut album, For You, when he was 19 years old. He went on to produce 40 more albums, win seven Grammy awards, and take home an Oscar for his famous "Purple Rain." Prince was known for blurring the boundaries in rock, R&B, funk, and pop, defying standard music-business practices, and putting on some really great shows.
Europe's Migration Struggle: The United Kingdom announced it will take in 3,000 child refugees from the Middle East and North Africa, on top of its plan to accept 20,000 Syrian refugees by 2020. International officials say the number of people migrating to Europe has decreased significantly this spring, but the continent remains the favored destination for those making the perilous journey from war-torn countries. Last week, at least 500 people drowned when their boat capsized in the Mediterranean.
Her Majesty's 90th Year: Queen Elizabeth II celebrated her birthday just like everyone else does: by lighting the first of more than 1,000 torches or bonfires expected to be set ablaze across the United Kingdom. Elizabeth, who took the throne at 26, is the longest-reigning queen in world history. Two of her British prime ministers were born after her reign began, including the current one, David Cameron.
---
Snapshot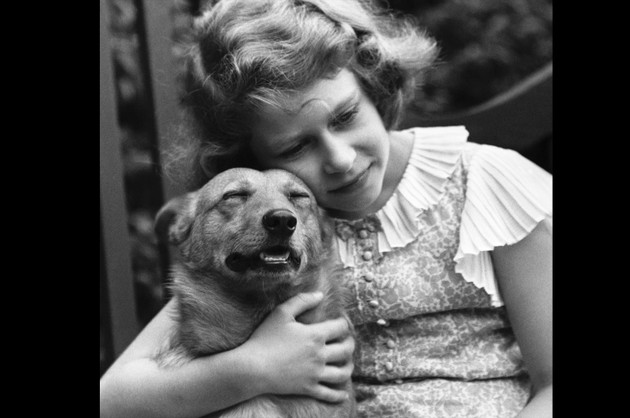 ---
Quoted
"By now, according to projections, we should have ended hunger. So my point is, what we're doing isn't working." —Howard Buffett, a philanthropist
"In this way, sleeping ducks avoid becoming sitting ducks." —Niels Rattenborg, an ornithologist, on the adaptation that lets ducks at the edge of a flock sleep less deeply than others
"If it could happen to Angelina Jolie, it could happen to me." —Joy Larsen Haidle, a genetic counselor, on cancer
---
Evening Read
Vann R. Newkirk II on the Obama administration's cancer "moonshot":
Consider, if you will, the 50,000 years of cancer's recorded history in a time span of but a half-century. If it were 50 years old, human beings would know very little about its first 49 years, except that it killed men and women with the ease of a scythe slicing through wheat. About a year ago, mankind finally began to fight back, using the crude tool of surgery as a caveman would use a cudgel. Two months ago, humanity finally began to understand the nature of cancer and began to use radiation therapy. This week, humanity declared war on cancer. Yesterday, the modern cancer-fighting apparatus developed, spanning hospitals and academic research centers with cutting-edge research, imaging, and treatments. But now, as the clock strikes midnight, for the most part cancer is still the menace that it was, beyond the reach of humankind and mostly beyond the range of a cure.

In the space of the last tock, however, there might be something remarkable happening. President Barack Obama and Vice President Joe Biden have announced a cancer "Moonshot" with the goal of finding a cure. … Two new developments may be shifting the landscape: Radical new advances in science provide hope that seemed impossible before, and newly developing partnerships among public entities, private companies, academic researchers, patients, and insurers provide a staging ground for that science to take off. In this instant, there might finally be a window. Maybe the moon isn't as far away as humanity once thought?
Continue reading here.
---
News Quiz
1. Scientists discovered a __________ in the Amazon River.
(See answer or scroll to the bottom.)
2. New research suggests over 2 billion people live in parts of the world where environmental conditions are suitable for an outbreak of __________.
(See answer or scroll to the bottom.)
3. Astronomers released the first-ever photo of the entire __________ in honor of the 26th anniversary of the Hubble telescope's launch.
(See answer or scroll to the bottom.)
---
Reader Response
In response to our new cover story on personal finances, readers have been sharing stories of their own struggles with money. This 28-year-old reader graduated law school in 2013:
I ended up taking what would have been a dream job at an immigration nonprofit, but I wasn't paid to do it. My parents supported me, but they insisted I live in a much more expensive apartment than I wanted to and then didn't help as much as they said they would, so I ended up going into thousands of dollars in credit card debt to pay for rent and groceries. … I couldn't pay for repairs for my car and put all the gas on a credit card; and I had to delay a surgery for my dog for a year which left her in a lot of pain and distress. …

I'm out of it now, but my food buying patterns were frankly broken for most of 2015 as a result, and I've been shamed by people at my current work, including my boss, because I've admitted to being poor when I look and my family looks rich. I'm almost out of my credit card debt and was able to pay for my dog's surgery but I don't know how long it'll take for me to be normal about money and groceries/food/normal daily life things.  I also have no expectations of ever being able to afford to buy a home—ever—and I'm lucky because I don't want kids; I have no idea how I could ever financially plan for a child's expenses.
Read more here.
---
Verbs
Macedonian protests ballooned, Kilimanjaro conquered, Volkswagen reprimanded, baby dinosaur fossil discovered, mouse astronauts' livers examined.
---