The Atlantic Daily: Panama Papers, Refugees and Trauma, Airplanes and Headscarves
Potentially shady business practices were exposed, Greece ferried migrants back to Turkey, French flight attendants protested new rules, and more.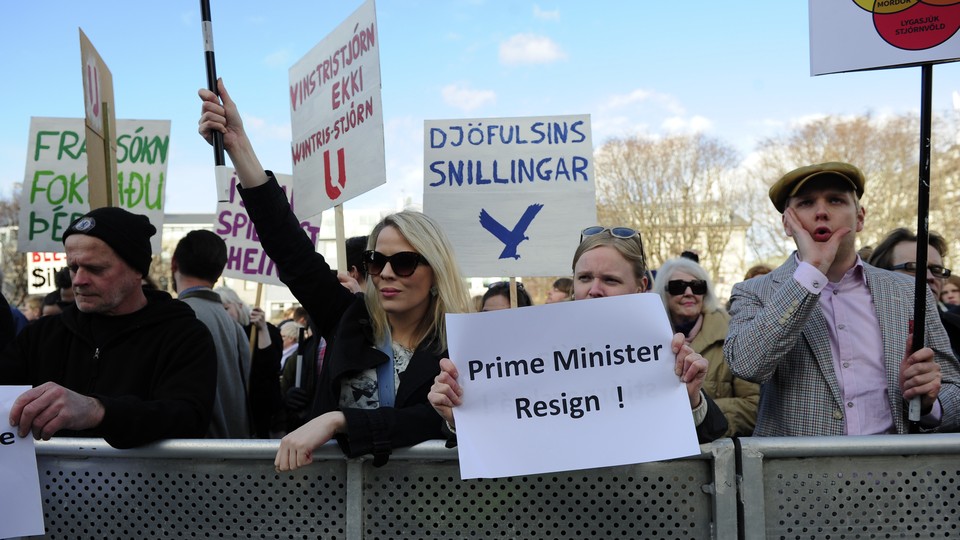 What We're Following: The Paper Trail in Panama
Several news reports based on an unprecedented leak of classified information have exposed a secret world of the global elite, where money is shuffled around with little governmental oversight. The 11.5 million documents, dubbed the Panama Papers, come from Mossack Fonseca, a Panama-based company that handles the offshore accounts of world leaders, politicians, sports stars, and others. Some reports have already led to investigations in some countries, and more are expected in the coming days.
The Journey Back: Greece returned about 200 migrants to Turkey, marking the start of a controversial European Union plan aimed at handling the growing migration crisis. The boats left from the Greek islands of Lesbos and Chios, following the same route back that their passengers took to get there. In Lesbos, small teams of therapists have been providing some psychological services to refugees who have experienced traumatic events on their journeys from often war-torn and impoverished countries.
Cultural Complications: Air France flight attendants protested a rule from Iran that would require female workers to wear headscarves upon arrival in Tehran, where the French carrier is starting a route later this month, to conform to the country's religious-modesty standards. The French government has told flight attendants who opt against flying to Iran that they won't be subject to disciplinary measures.
---
Snapshot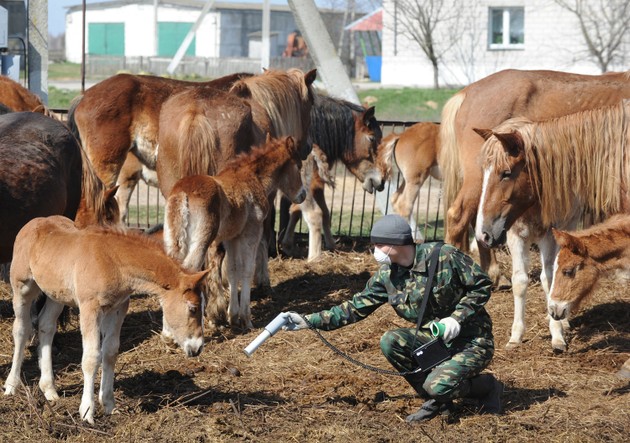 ---
Quoted
"To think, if we look at mainstream porn, that we're being wild or really sexy … it's the sex equivalent of eating all our meals at McDonald's." —Shira Tarrant, who writes about the pornography industry
"In real life, that's not a recipe for great teaching. That's a recipe for a teacher whose emotional rubber band is almost always stretched to its breaking point." —Roxanna Elden, a high-school teacher, on heroic teachers in popular culture
"Living in denial is not a good coping method, but if you're still in it, and you don't have the resources to really open the wound and treat it, it could be the best way." —Tanya Feldman, who provides short-term therapy for refugees with PTSD symptoms
---
Evening Read
Chris McCormick on the Armenian community of Glendale, California:
When I ask why [my uncle and his childhood friend] haven't tried to learn English in the two decades they've lived in the U.S., they don't have to think on it. The younger generation, they say, will learn English at school and in the world without a problem. It's the job of their generation—Eduard's and Saro's—to make sure the old language, its purity, isn't lost.

This protectiveness, combined with who I happen to be—the half-blood son of an Armenian and a white American—makes my next question difficult to ask. How do they feel, I wonder, about Armenians marrying non-Armenians?

"If your mother is Armenian, or if your father is Armenian, you are Armenian. You have that gene. Look at you," Saro says to me. "You don't speak the language, but you're here, you're interested in learning about our people, you have that in you. You are the answer to your own question."
Continue reading here.
---
News Quiz
1. There's a hospital in the Florida Keys just for __________.
(See answer or scroll to the bottom.)
2. Three of the five largest school districts in __________ hire more security officers than counselors.
(See answer or scroll to the bottom.)
3. A U.S.-based company is preparing to deliver medication to rural clinics in Rwanda using __________.
(See answer or scroll to the bottom.)
---
Reader Response
A reader responds to a recent article on what Marie Kondo's tidying-up theory means for the children of refugees:
Japanese people of a certain age know a lot about poverty and hard times, which is partly why clutter and hoarding are problems there. They were never refugees, per se, but you could surely feel like a refugee in your own war-torn country when the only way to get food to feed your family is from the black market. The idea of donating things you don't use anymore is a very new idea in Japan, as are second-hand shops. People just kept whatever they had for years and years and always bought things brand new, never used. Living spaces are very small in the big cities and it's very easy to accumulate things to the point of being pushed out of your home by your belongings.

Kondo's theories about clutter and cleaning are resonating with people around the world, but they're rooted in a very specific culture and arise from specific living conditions in a country with severe space limitations.
Another reader writes:
My friend's grandfather was a concentration camp survivor whose eternal complaint was that his daughter had too much crap. Her daughters were all really high achievers; her house was plastered with pictures of them and superlative praise from teachers. He told her that he hoped her house caught fire so she'd finally have to decide what's important.
Continue reading here.
---
Verbs
Ancient horse poop studied, human skin lab-grown, dentist selfies captured, bridge imploded, pizza-eating techniques explained.
---