The Atlantic Daily: Panama and Politicians, ISIS Abduction, Brussels Investigation
World leaders addressed the leak, the militant group kidnapped hundreds, Belgian police searched for an attacker, and more.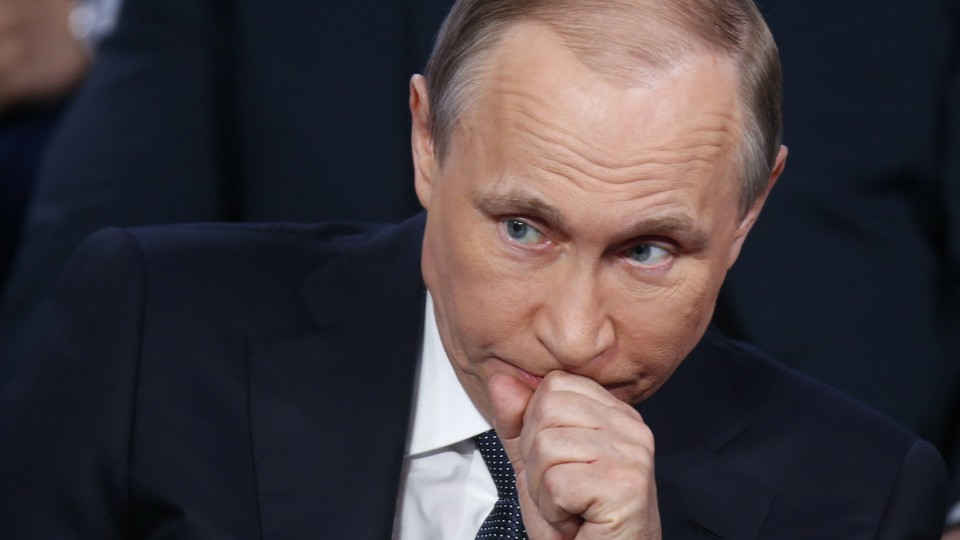 What We're Following: A Leak That Can't Be Plugged
Days after massive protests forced Iceland's prime minister to resign, other world leaders are responding to their own citizens about being named in the Panama Papers, which have exposed the secret offshore business dealings of dozens of politicians around the world. Russian President Vladimir Putin addressed the leak for the first time, denying any allegations of corruption, while British Prime Minister David Cameron acknowledged he had a stake in his father's offshore trust, but says he sold it in 2010 before he became prime minister.
A Mass Abduction: The Islamic State reportedly kidnapped more than 300 employees of a cement factory in Syria. The militant group launched an offensive against government forces outside of Damascus this week, in an apparent attempt to regain territory it had lost in recent months. ISIS has also lost ground in Iraq, but has increased operations in Libya.
The Search for Terrorists: Belgian police released new video footage of one of the perpetrators of the Brussels terrorist attacks that killed 32 people last month who remains at large. The assault has raised questions about security in Belgium, home to many of the ISIS militants who staged the Paris attacks last year. Police have been conducting regular raids in both cities for weeks and months.
---
Snapshot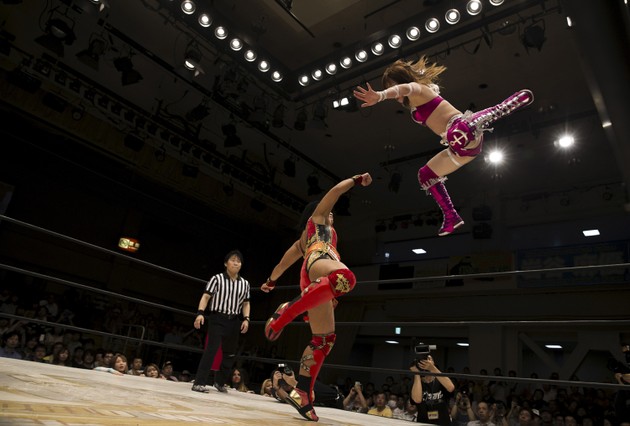 ---
Quoted
"For the most part, whatever white men do is viewed to be normal, legitimate, and expected. So if I as a white man advance diversity, people look at me weird, but they pretty much let me keep on doing it." —David Hekman, who studies diversity and bias in the workplace
"Within the Cuban population, if you have the option you don't live in Little Havana. The Hispanic culture is about pride. Moving up and on is the goal." —Frank Rodriguez Melo, a real-estate broker in Miami
"It's like when a friend gives you a great recipe at a dinner party, and when you try to follow it, you say: Wait, there's a lot that's vague here." —David Broockman, a business professor, on uncovering a fraudulent study
---
Evening Read
Apoorva Mandavilli on the brain that wasn't supposed to heal:
When Steve Mishkin was brought into the emergency room in December 2014—his skull smashed in several places, his eyes bulging out of their sockets, his face discolored beyond recognition—he was not expected to live through the night. Over multiple surgeries, doctors removed sizable chunks of his dominant frontal lobe and temporal lobe, including the areas that govern speech and movement. They told his wife, Amber, that even if he survived, he would never be himself again.

Less than a year after that horrific night, after a weekend of playing soccer with his children and socializing with friends, Steve returned to work full-time as a business analyst for a major bank.

True, he is not exactly the same as he once was: He's more affectionate and effusive with Amber, more open with strangers, spilling his story to anyone who will listen. He occasionally struggles to find the word for, say, the toaster. But he has defied every prediction for what happens to a person after his brain has been severely, traumatically damaged.
Continue reading here.
---
News Quiz
1. NASA's Odyssey holds the record for the longest-surviving active spacecraft orbiting __________.
(See answer or scroll to the bottom.)
2. A California-based startup is making synthetic shrimp out of __________.
(See answer or scroll to the bottom.)
3. The ngangkari, indigenous healers in __________, believe they can help their community in ways that Western medicine can't.
(See answer or scroll to the bottom.)
---
Reader Response
What was the weirdest dress-code rule at your school? Nick writes:
I went to Loyola High School in Los Angeles, graduating 2005. Since we were in Southern California, the dress code wasn't really as strict as you might expect at a traditional all-boys prep school, but there were definitely rules.The strangest one was that cornrows were banned EXCEPT during Black History Month.
Kathleen writes:
I went to Catholic school during the '80s. Eighth-grade girls were not allowed to wear pantyhose, even for warmth under their knee socks in a Massachusetts winter. But in ninth grade, girls had to wear pantyhose and were not allowed to wear socks, though little ankle socks were very much in style.
And Ryan, a teacher, adds:
You were required to wear shoes that were of the same style and color. I don't recall it ever being an issue, but it was never revised or taken out.
Continue reading here.
---
Verbs
Dance evolved, world's flattest floor built, sugar conspiracy examined, hostage lambs frolicked, boyfriends bettered.
---