The Atlantic Daily: Barack's Brexit Broadside, Cuba's Cruise Change, Virginia's Voting Victory
President Obama urges Britons to stay in the EU, Havana allows Cuban-Americans to return by sea, 200,000 ex-felons regain the ballot, and more.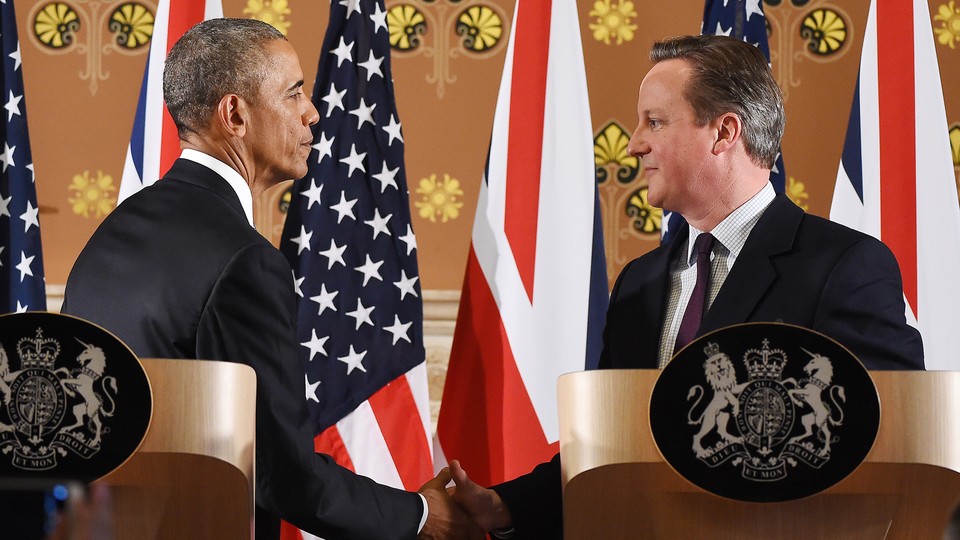 What We're Following: Lend-Lease Advice
During a Friday press conference alongside British Prime Minister David Cameron, President Obama offered a stark warning to those championing Britain's exit from the EU: Leave, he said, and the "U.K. is going to be in the back of the queue" on trade deals with the United States. British voters will make their decision on June 23.
Cruise Libre: Cuba announced Friday it will allow people born on the island to return by boat, reversing a Cold War-era policy that would have prevented Cuban-Americans from traveling to Havana next month on cruise ships. The move is expected to bring significant business to the island.
Unblock the Vote: Virginia Governor Terry McAuliffe will restore voting rights to more than 200,000 people with felony convictions on Friday, all but erasing a Jim Crow-era measure in the state constitution aimed at suppressing black electoral power. The state previously imposed lifetime disenfranchisement on ex-felons, exceeding similar penalties by almost every other state.
---
Snapshot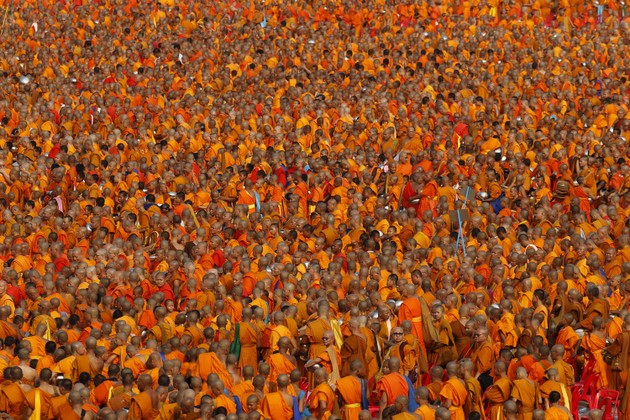 ---
Quoted
"I think improv helps people become better humans. It makes people listen better. Improv rules are life rules." —Julie Brister, who teaches improv comedy
"You can't have a conservative tax policy and a liberal spending policy." —Dave Trabert, a conservative policy advocate in Kansas
"Zombie Congress" —what some conservatives are calling the session of the U.S. legislative branch after the upcoming elections
---
Evening Read
Russell Berman on the push to perfect the presidential transition:
The 2001 transition was unexpectedly abbreviated after the monthlong Florida recount, and from a public standpoint, it was memorable mostly for the pranks of junior Clinton staffers who removed the W's from their computers on their way out the door. "There had been no particular advance in planning or infrastructure," [Bush chief of staff Joshua] Bolten said. "The Clinton crew was courteous to us but had not undertaken any particularly strenuous effort to facilitate our effectiveness on Day 1. They just tried to turn it over in responsible condition for us to start our jobs."

Less than eight months later, on September 11, Bolten was sitting in his office when his phone rang. The inside line. This wasn't a call routed from his assistant, but from someone who knew the direct number, which, Bolten recalled, even he didn't know at the time.

The man on the other end was Steve Ricchetti, who had sat at his desk at the end of the Clinton administration. "Do you know about the bunker?" Ricchetti asked.
Continue reading here.
---
News Quiz
1. In Japan, sufferers of the unique condition ____________ socially withdraw to the point where they never leave home.
(Click here or scroll down for the answer.)
2. In classical Europe, massive public-works projects were associated with ____________.
(Click here or scroll down for the answer.)
3. Some ______________ reader systems used by law enforcement can capture up to 1,800 scans a minute.
(Click here or scroll down for the answer.)
---
Reader Response
In response to our new cover story on financial insecurity, readers have been sharing stories of their own struggles with money. Amanda writes:
My mother died of breast cancer because she couldn't afford a mammogram, and she was too ashamed to ask anyone in the family for help. By the time her cancer was discovered, it was stage 3 and had spread to her lungs and elsewhere. She had no insurance because she had been fired from her job after 19 years—less than one year before they would have owed her a pension. She couldn't afford COBRA, and this was before the ACA.

Her medical care and Hospice were eventually paid by Medicaid. A free mammogram not only would have allowed her to see her grandchildren grow up, but it would have saved tens of thousands of taxpayer dollars.
Read more here.
---
Verbs
Secretive group of Hollywood conservatives dissolved, Texas tiger caught, bus-sized dinosaur identified.
---