The Atlantic Daily: Kabul Attack, Earthquake Survivors, New York Primaries
The Taliban struck in Afghanistan's capital, emergency workers searched for survivors in Ecuador, the U.S. presidential candidates went to the Empire State, and more.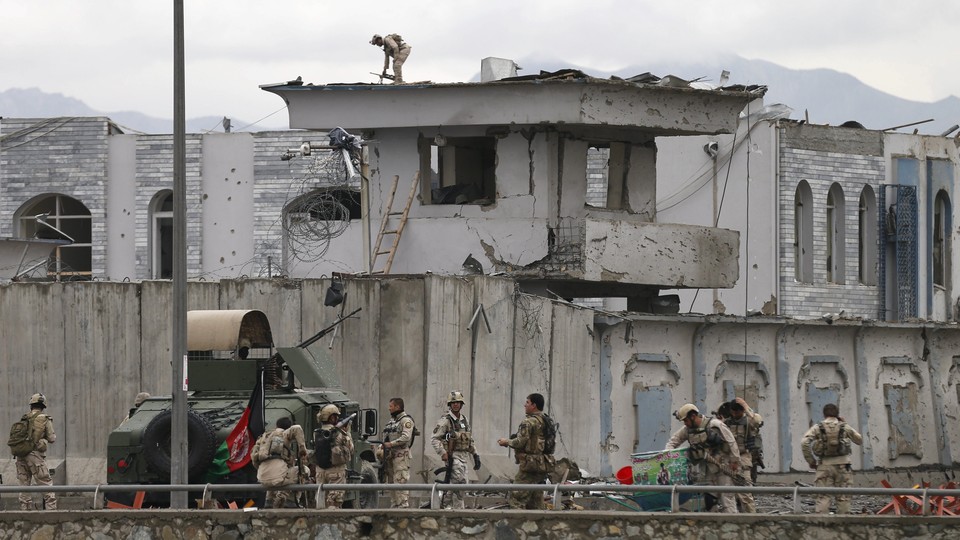 What We're Following: The Deadly Assault in Kabul
At least 28 people were killed and as many as 300 people were wounded in the heart of the Afghan capital when a suicide attacker detonated a bomb and gunmen opened fire outside government buildings. The assault was claimed by the Taliban, which made a comeback at the end of 2014 when most American and NATO forces left Afghanistan and now controls more territory in the country than at any point since the U.S. invasion.
The Earthquake Aftermath: The death toll in the powerful earthquake that struck Ecuador has risen to at least 480 people. As many as 2,500 people were injured in the 7.8-magnitude quake, which struck off Ecuador's Pacific coast Saturday night and was felt as far inland as Quito, the capital, about 100 miles away. An unknown number became trapped under the rubble of collapsed buildings and homes, and emergency rescuers are still scouring the debris for survivors.
More U.S. Presidential Primaries: Not since William Howe's redcoats defeated George Washington has a battle for New York so enthralled the American people. The Democratic and Republican presidential candidates face off today in the Empire State's high-stakes primary. Can Bernie Sanders pull off an upset against Hillary Clinton? Can Ted Cruz and John Kasich defy Donald Trump on his home turf? Tune in to our liveblog.
---
Snapshot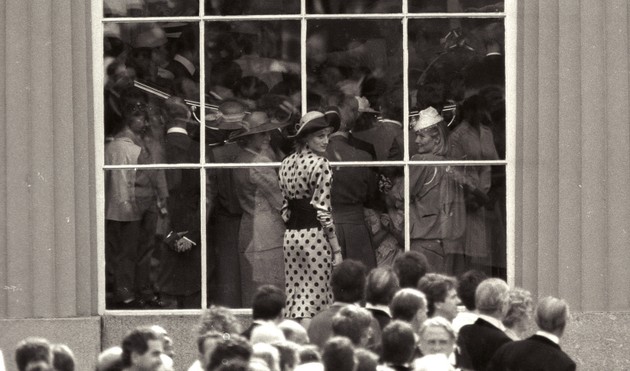 ---
Quoted
"We were really in the stubby-pencil era." —Susan Pamerleau, a police sheriff, on updating the technology at a Texas county jail
"We do not see ourselves as fighting an LGBT community. We see ourselves as fighting a dictatorship of political correctness." —Michelle Cretella, a pediatrician who opposes adoptions by same-sex couples
"Each epidemic has its own little shop of horrors that you have to sort out." —Peter Hotez, who studies tropical diseases
---
Evening Read
Neal Gabler on the secret shame of middle-class Americans:
I know what it is like to have to juggle creditors to make it through a week. … I know what it is like to dread going to the mailbox, because there will always be new bills to pay but seldom a check with which to pay them. … And I know what it is like to have to borrow money from my adult daughters because my wife and I ran out of heating oil.

You wouldn't know any of that to look at me. … And you certainly wouldn't know it to talk to me, because the last thing I would ever do—until now—is admit to financial insecurity or, as I think of it, "financial impotence," because it has many of the characteristics of sexual impotence, not least of which is the desperate need to mask it and pretend everything is going swimmingly. … America is a country, as Donald Trump has reminded us, of winners and losers, alphas and weaklings. To struggle financially is a source of shame, a daily humiliation—even a form of social suicide. Silence is the only protection.
Continue reading here.
---
What You're Clicking On
Are you a regular visitor to The Atlantic's homepage? We're creating a user testing group to help us make it better, and we'd love to hear your feedback. If you're interested in participating, fill out the form here.
---
News Quiz
1. Ukraine and Russia have neared an agreement for the release of a Ukrainian __________ captured nearly two years ago and sentenced to prison in Russia.
(See answer or scroll to the bottom.)
2. The police officer responsible for the shooting death of an unarmed black man in __________ was sentenced to five years of probation and community service.
(See answer or scroll to the bottom.)
3. Officials say pieces of debris recovered near __________ "almost certainly" belong to the Malaysia Airlines plane that vanished two years ago.
(See answer or scroll to the bottom.)
---
Reader Response
Readers have been sharing with us their personal stories about abortion. This woman learned midway through her pregnancy that her unborn child would not survive past birth:
In spite of being raised in a Catholic family and going to a school where the Pledge of Allegiance ended "with liberty and justice for all, born and unborn," I had always supported a woman's right to choose while hoping more would choose life. But life was not one of my choices. …

Whether I decided to have the abortion or not, it doesn't matter, and my choice is not to say.

The result is the same. I was branded from the moment I expressed the thought of having one, and we did not have a child to raise. We named him and recognized his death as we would have any child. To this day, when I hear the word "abortion," my soul is heavy with the thought that no one should make that choice for another person.
Read more here.
---
Verbs
"Boaty McBoatface" snubbed, Korean volcano awakened, solar flare measured, mouse embryos space-grown, bubble tea consumed.
---