The Atlantic Daily: Iceland's Meltdown, Tax Havens, Wisconsin Primary
The country's prime minister resigned, the Panama Papers deluge continued, voters headed to the polls, and more.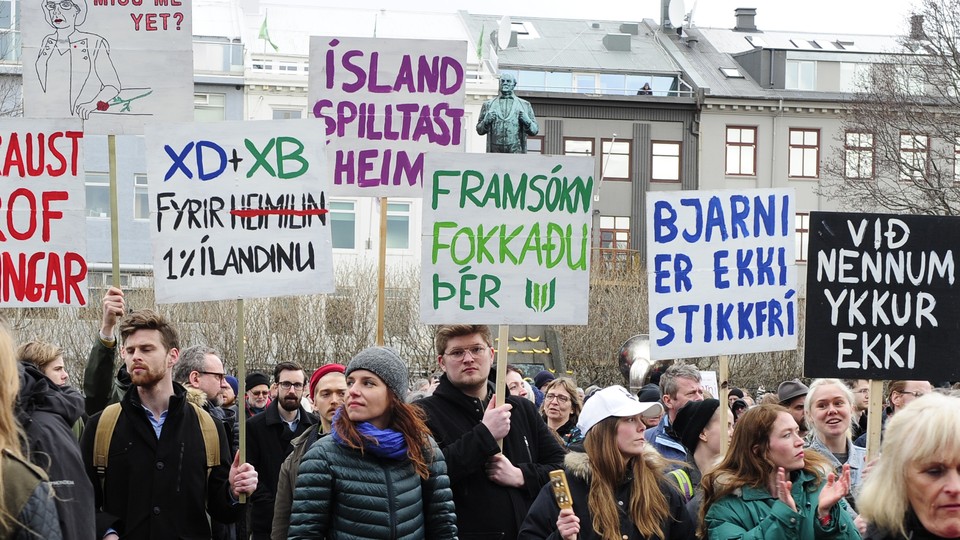 What We're Following: The First Casualty of the Panama Papers
Iceland's prime minister has stepped down in the wake of massive protests calling for his resignation in response to revelations about him in the so-called Panama Papers, an unprecedented leak of classified documents about secret business dealings in Panama. The documents allege Sigmundur David Gunnlaugsson hid millions of dollars of investments in his country's banks in an offshore company. The issue of banking and banking secrecy is a sensitive one in Iceland, which has only recently recovered from a financial crisis.
How Tax Havens Work: While the business practices described in the Panama Papers are not necessarily illegal, they have raised questions about the kinds of legal tax-avoidance services available to the world's wealthy—and draw attention to Panama and other countries that allow such practices to flourish. Panama, one of the oldest tax havens in the Americas, offers offshore companies certain financial benefits, like strict confidentiality laws and little taxation and regulation.
The U.S. Presidential Race: It's not quite Super Tuesday, but tonight's contest in Wisconsin could be big for both parties. On the Democratic side, Bernie Sanders hopes his narrow lead in recent polls will translate into a sizable victory over Hillary Clinton. For Republicans, Ted Cruz looks to shut out Donald Trump in an all-out battle to stop the front-runner from further solidifying his lead.
---
Snapshot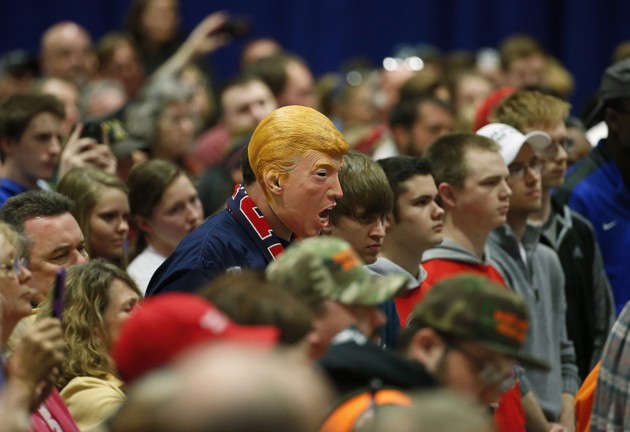 ---
Quoted
"Complaining in Texas is not for sissies." —Annie Laurie Gaylor, who runs an organization that promotes separation of church and state
"Something that in the history of religion is kind of interesting is to see how Christian monks, like, really bum out about wet dreams." —Kelly Bulkeley, who studies dreams
"Imagining today minus the Net is as content-free an exercise as imagining London in the 1840s with no steam power, New York in the 1930s with no elevators, or L.A. in the 1970s with no cars. After a while, the trellis so shapes the vine that you can't separate the two." —Clay Shirky, who studies the Internet
---
Evening Read
Vann R. Newkirk II on Allen Iverson's legacy:
By the time Iverson was drafted in 1996, the short shorts and white socks of basketball past had been replaced, Phi Slama Jama alumni were winning rings, and Scoop Jackson was raising hell at SLAM magazine. Hip-hop––some version of it––was very much at the center of basketball and has been since.

But there were lines and taboos that relegated hip-hop expression to its most sanitized form in the NBA. … Party rap was all fun and good, but as more and more musical ground was ceded to hardcore tales of life in the American wastelands, mirroring the country's obsession with incarceration and violence, the cracks began to show. …

Iverson, with his durags, tattoos, baggy clothes, jewelry, braids, and crossovers, embodied [hip-hop] in a form that couldn't be denied. It was impossible to pay attention to Iverson and ignore the deep history of poverty and inequality that animated his every step. His flashy superhero alter ego of "AI" was glitzy gold over sandpaper, a facade of panache and pride laid over a foundation of pain. Iverson was the avatar of the tough gristle of black America that the NBA machine couldn't digest.
Continue reading here.
---
News Quiz
1. After the release of the Panama Papers, "Panama" was a highly censored term on social media in __________.
(See answer or scroll to the bottom.)
2. Research shows social-media users who say they have "nothing to hide" from the U.S. government often avoid sharing __________.
(See answer or scroll to the bottom.)
3. A new virus found in __________ could potentially harm humans' food supplies.
(See answer or scroll to the bottom.)
---
Reader Response
Responding to an article calling for the end of programs that allow disabled people to be hired at rates below the minimum wage, this reader writes:
I have family member who did one of those programs. She needs close monitoring and regular (like every 10 minutes) direction and feedback. In hiring you have to ask yourself, "Can this person do the job without unreasonable supervision?" In her case, the answer is no.
Another reader writes:
I am an unabashed progressive who hates unfair wages, but this is a program that is helping the disabled, not exploiting them.

The people who are in sheltered workshops are often extremely disabled for the work they are performing. To these individuals, the job itself means considerably more than the pay. It is a point of pride to be able to engage in meaningful work at all. If you get rid of differential wages for the disabled, people will stop hiring the disabled, and a significant source of pride and feelings of normalcy in those people's lives will be diminished.
Continue reading here.
---
Verbs
Life on Mars simulated, hangover cures shared, North Carolina boycotted, Instagram's power couple profiled, cat cuddle-trained.
---