The Atlantic Daily: Tubman and Twenties, Ecuador Quake, Flint Water Crisis
U.S. currency will be redesigned, the search for earthquake survivors continued, a Michigan scandal is going to court, and more.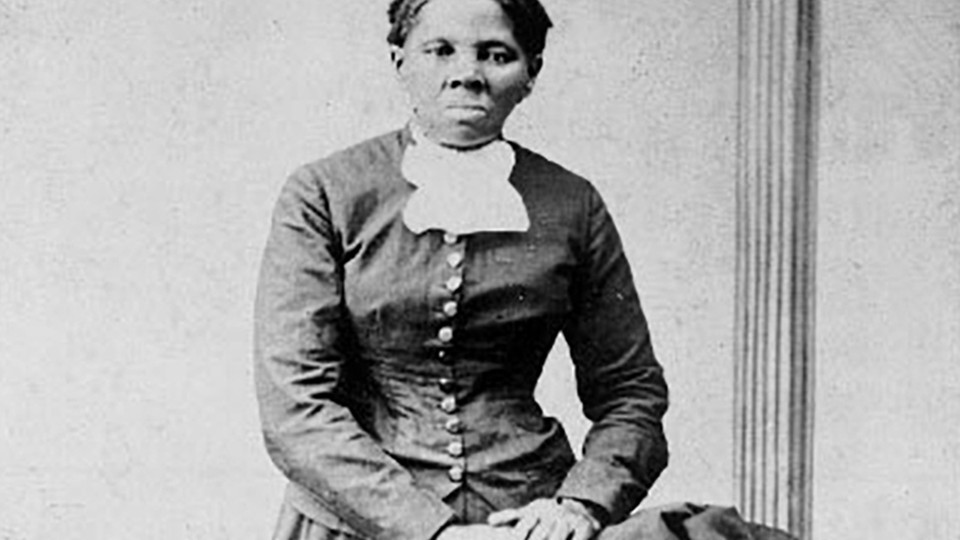 What We're Following: The New Face of the $20
The U.S. Treasury announced that Harriet Tubman, the African American woman who helped slaves cross into freedom, will replace Andrew Jackson, the nation's seventh president and a slave-owner, on the front of the new $20 note, coming in 2030. The department will also introduce several redesigns to the $5 and $10 bills that would honor other important figures in American history, including leaders of the civil-rights and women's suffrage movements.
Ecuador's Race to Rescue: The death toll in the powerful earthquake that struck Ecuador has risen to more than 500 people, and many more are feared dead. As many as 1,700 people are reported to be missing. Rescue workers have spent days combing through the rubble of collapsed buildings in search of survivors, but hopes are beginning to dwindle nearly four days after the 7.8-magnitude quake hit.
Criminal Charges in U.S. Health Crisis: Three government employees in Michigan have been charged in connection with the scandal surrounding the toxic levels of lead in the city of Flint's water supply. They are not the people who have appeared prominently in reports about the poisoning—the former head of the state Department of Environmental Quality or the city's former emergency manager, for example—but rather low-level bureaucrats. If convicted, the officials could face prison time.
---
Snapshot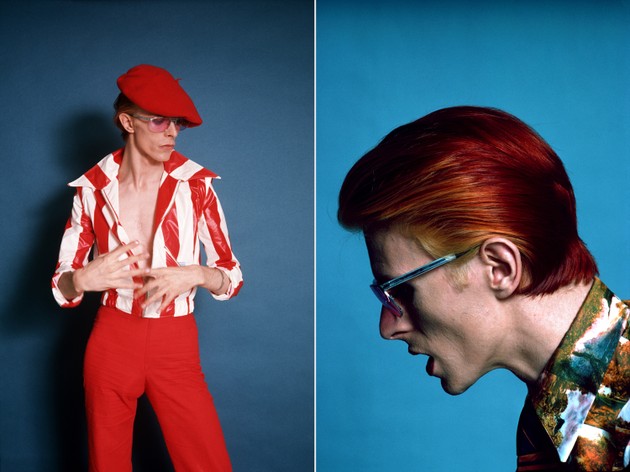 ---
Quoted
"The only reason I imagine students stop cheating is because they're being trusted." —Don McCabe, who studies trends in academic dishonesty
"Don't pretend there's going to be a 'Goldilocks' option where you accomplish your goals without costs or consequences." —Philip Gordon, a foreign-policy expert
"Anyone who really thinks they can give you a straight answer doesn't understand how crazy the situation really is." —John Sununu, a former governor of New Hampshire, on potential Republican candidates for vice president of the U.S.
---
Evening Read
Michael W. Clune on the true power of virtual-reality technology:
VR interprets the phrase "to see through another's eyes" literally. It places us in a character's visual perspective. This is what VR promotional material means when it speaks of the technology's supposed capacity to enhance "empathy." This month's  Wired cover story celebrates VR's potential to create a "Wikipedia of experiences." But when the VR film Clouds over Sidra puts me in the shoes of a twelve-year-old girl in the Za'atari camp in Jordan, I don't know what it's like to be her. I only know what it's like to be me, seeing the things she sees. But what empathy does—what films, photographs, and literature can do—is to show us the camp as she sees it rather than as I do.

VR immerses your senses in another place. But the mind of another person isn't a place, and it can't be entered through your senses alone.
Continue reading here.
---
What You're Spending
Like nearly half of Americans, Neal Gabler would have trouble finding $400 to pay for an emergency. Gabler writes in our May cover story that he kept his financial troubles secret, and navigated them without the advice of others—without their smart decisions to emulate and mistakes to learn from. There's a lot to be gained from these stories, and we'd like to hear yours. Write to us.
---
News Quiz
1. Huge __________ have invaded Florida.
(See answer or scroll to the bottom.)
2. __________ is getting so popular that people are starting to complain about it.
(See answer or scroll to the bottom.)
3. NATO met with __________ for the first time in two years.
(See answer or scroll to the bottom.)
---
Reader Response
An article yesterday argued that Americans' definitions of what can be hurtful have been expanding through a process called "concept creep." A reader writes:
You discuss the mother who chews out her teenager and exclaims "I'm ashamed to be your mother."  If our notions of parents and abuse expand or "creep" to include such an act as something we would condemn, then this would seem to be a good thing for society, as I'm sure you would agree.  If, however, it lands her in jail, then I think we're talking about a different "creep"—i.e. one that prescribes a legal or administrative outcome as a solution to the new "harms" we are identifyingas our notions of abuse expand. This concept—that legal and administrative actions can settle or solve our harms—seems to be intertwined with your discussion.

Pure concept creep might be a good thing—as you fully acknowledge and for which you provide examples in your article. Keeping with the above example, it is good for parents and children to understand that verbal abuse is as equally damaging as physical abuse. This shift in our collective understanding is positive—but it doesn't necessarily mean there is a legal or administrative change that needs to occur.
Read more here.
---
Verbs
The obsession with Ted Cruz lookalikes analyzed, 400-year-old gown recovered, orchestras arranged, heart-shaped sunspot erupted, rocks balanced.
---