The Atlantic Daily: Super Tuesday, Space Travel, SCOTUS Tug-of-War
Voters headed to the polls in a dozen states, astronauts journeyed back to Earth, Obama and Senate leadership sparred, and more.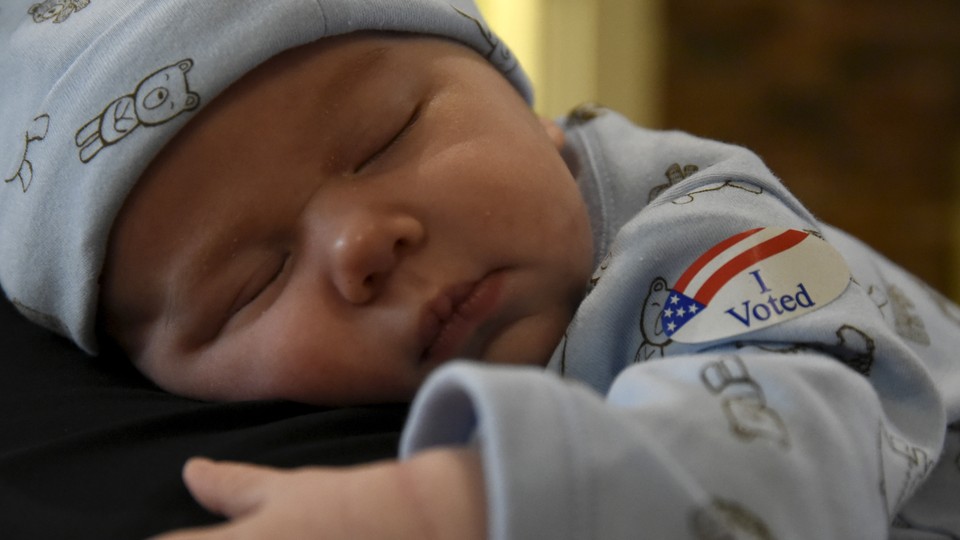 What We're Following: Let's Get Ready to Rumble
Twelve states hold their presidential primaries today—the most in a single day in the presidential race. On the Republican side, Ted Cruz has focused on carrying his native Texas and other evangelical-friendly states, while Marco Rubio has invested in states with better-educated, more affluent voters—but both are focused on outperforming Donald Trump anywhere. On the Democratic side, Hillary Clinton is looking to widen her lead over Bernie Sanders. We're liveblogging it all here.
One Long Commute: American astronaut Scott Kelly and Russian cosmonaut Mikhail Kornienko are on their way back to Earth from the International Space Station, where they lived and worked for the last 340 days, twice the length of a usual mission. The goal of the expedition was to better understand how the human body reacts to microgravity for long durations, like a voyage to Mars.
Obama v. McConnell: The president and the Senate majority met in the Oval Office, presumably to discuss the administration's plans for nominating someone to replace the late Justice Antonin Scalia on the Supreme Court. But Republican lawmakers continue to dig in, reminding the president that they won't give his nominee a hearing, a vote, or even a courtesy meeting.
---
Snapshot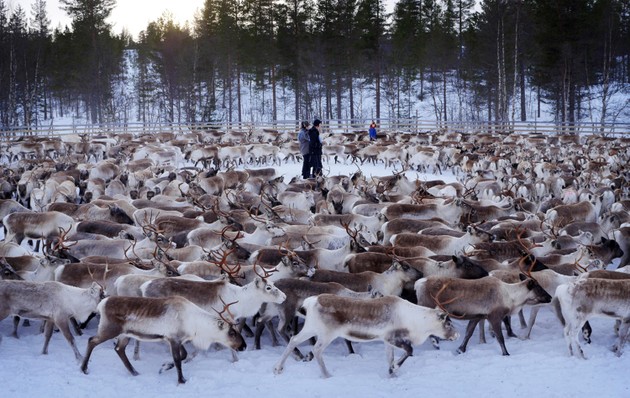 ---
Quoted
"Years from now, when everyone is saying 'meatmobile,' I will be KING." —Ed Yong, an Atlantic staff writer, on what people in the future will call cars driven by humans
"The parks aren't interested in making really good maps. The parks make what we call information graphics." —Tim Harrison, who makes maps of California's state parks
"The GRE is like taking a cancer test that was invented in the 1940s." —Robert Sternberg, who studies intelligence and college admissions, on the test required for most U.S. graduate programs
---
Evening Read
Novelist Ethan Canin on his favorite passage from literature and what it teaches:
To be a writer, I think, you have to abandon the idea that fiction is "about" something. This concept is bad enough in your reading life. But it's fatal in your writing life.

I've seen plenty of students come in and say, I want to write a novel about blah blah blah. But you just can't do it. You can only write a novel about a character who does something wrong, and see what happens from there. Novels are compendiums of bad behavior, and literature is the gossip about it.

In other words, if you're writing a piece of fiction, I'd urge you not to try to show anything—instead, try to discover something. There's no way to write anything powerful unless your unconscious takes charge.
---
News Quiz
1. Some ancient Roman physicians treated pain with baths, wine, and __________.
(See answer or scroll to the bottom.)
2. Google has test-driven its driverless cars for __________ miles.
(See answer or scroll to the bottom.)
3. A new study finds that the number of U.S. judicial opinions referencing __________ as evidence more than doubled between 2005 and 2012.
(See answer or scroll to the bottom.)
---
Reader Response
Valerie Peterson is a single mother in Texas, where a law being debated before the Supreme Court this week could shut down nearly all of the state's abortion clinics. During her third pregnancy, Peterson learned that her child would have "a condition that is 100 percent incompatible with life":
I had two options. I could try to carry the pregnancy to term and eventually miscarry or give birth to a stillborn baby, or I could terminate my pregnancy. … My doctor referred me to an abortion provider in Austin. However, I was told that there was a three-week wait for an appointment. As you can imagine, I was emotionally distraught and didn't know how I would continue to carry the pregnancy that long.

My doctor was eventually able to find an earlier appointment through his personal connections at Planned Parenthood. But I was again devastated to learn that due to the laws in Texas, my procedure would take four days. The first day I would have to go through mandatory counseling. This included having an ultrasound and learning about additional options besides abortion. After the counseling, there is a mandatory 24-hour waiting period. On day three, they would be able to begin the procedure, but because of how far along I was, they would have to dilate my cervix on day three and have me return on day four to have the procedure completed.

The process seemed extremely cruel and emotionally grueling on top of everything else I was dealing with at the time, and I just couldn't do it.
Peterson ended up flying to another state to get an abortion. Read the rest of her story here.
---
Verbs
North Korea sanctions vote delayed, "Donald Drumpf" searched, old zoo redesigned, robot dog rebuffed, oldest nervous system discovered.
---
Answers: naps, 1.4 million, neuroscience
---