The Atlantic Daily: Airstrikes in Somalia, Nancy Reagan's Legacy, Flint Water Crisis
The U.S. bombed Islamist militants, admirers and critics alike remembered the former first lady, the Michigan city grappled with contamination, and more.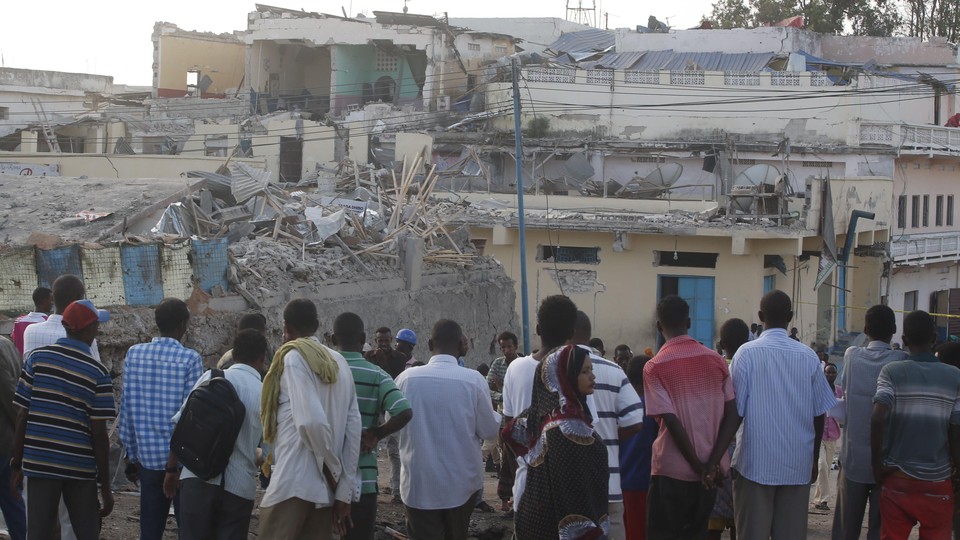 What We're Following: The Fight Against al-Shabaab
U.S. officials revealed American warplanes had struck a training camp in Somalia operated by the Islamist militant group, killing about 150 fighters. The militants were believed to be preparing to mount an attack against U.S. and African Union forces in the region. Al-Shabaab, which has links to al-Qaeda and has aligned itself with the Islamic State, is responsible for the 2013 attack at Kenya's Westgate Mall that left 67 people dead.
The Underlying Problems in Flint: The crisis in the Michigan city, where last night's Democratic presidential debate was held, has quickly become a metaphor for American political dysfunction. And there's plenty of potential villains on which to pin the blame, at the local, state, and federal levels. But the deeper problem rests with, among other things, America's crumbling infrastructure and water systems and outdated federal health and safety regulations.
Remembering Nancy Reagan: Condolences continued to pour in for the former first lady of the United States, who died Sunday of congestive heart failure at the age of 94. Reagan was known for being her husband's most loyal protector, for her glamorous style, and for coining the term "Just Say No" as part of her campaign against substance abuse among American youth.
---
Snapshot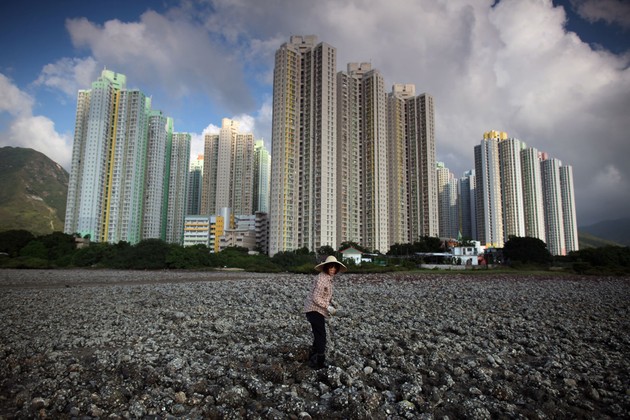 ---
Quoted
"Marry a cactus."—the advice Phoebe Danziger got for balancing family life with her medical career
"Has anyone before come out to your house and asked why your child isn't coming to school? Nine out of 10 times the answer is no."—Lisa Harper, a parent specialist
"Sometimes my brain accounts for the fact that I don't hear. Like if I stomp my foot with my implants off, then my brain kind of makes a sound for it."—Jessica Jafet's son, who received a cochlear implant as a baby
---
Evening Read
Andrea Wulf on Thomas Jefferson's quest to prove that American plants and animals were just as good as European ones:
For years, Jefferson had been furious about a theory that the French called the "degeneracy of America." Since the mid-eighteenth century several French thinkers had insisted that flora and fauna degenerated when "transplanted" from the Old to the New World. They noted how European fruits, vegetables and grains often failed to mature in America and how imported animals refused to thrive. They also insisted that American native species were inferior to European plants and animals.

At the end of the War of Independence, Jefferson began to write Notes on the State of Virginia (the only book he ever published) in which the flora and fauna of the United States became the foot-soldiers in his battle against [critics]. Operating on a theory that bigger means better, Jefferson listed the tallest American trees and provided the weights of bears, buffalos and panthers. Even the weasel, Jefferson wrote, was "larger in America than in Europe."
Continue reading here.
---
News Quiz
1. Raymond Tomlinson, the man widely credited with having sent the first __________, died at the age of 74.
(See answer or scroll to the bottom.)
2. The incidence of __________ allergies quadrupled in the United States in just over a decade.
(See answer or scroll to the bottom.)
3. __________ announced he will retire from football after 18 seasons in the NFL.
(See answer or scroll to the bottom.)
---
Reader Response
Readers are sharing their stories after our recent article about miscarriage. One reader describes how she felt after her own:
I had no idea it was so common. Women I've told—and they are few—express that I can "try again," that "medically at least you know that you can get pregnant,"  or "you work in the health care field, so you know loss happens."

All anyone talks about are the positives of birth and parenting when you announce. Miscarriage caught me by total surprise.

It would have been my first pregnancy. … I don't know if I want to try again.
Read more here.
---
Verbs
The mystery of Mercury's unusually dark surface solved, pretty important drug test failed, Downton Abbey eulogized, solar eclipse previewed.
---
Answers: EMAIL, PEANUT, PEYTON MANNING,
---