The Atlantic Daily: Soccer Wage Gap, Olympic Spring Cleaning, Turkish Press Freedom
U.S. female players demanded a fair wage, Brazil scrambled to prep for the games in Rio, the Turkish government's views on media reached Washington, D.C, and more.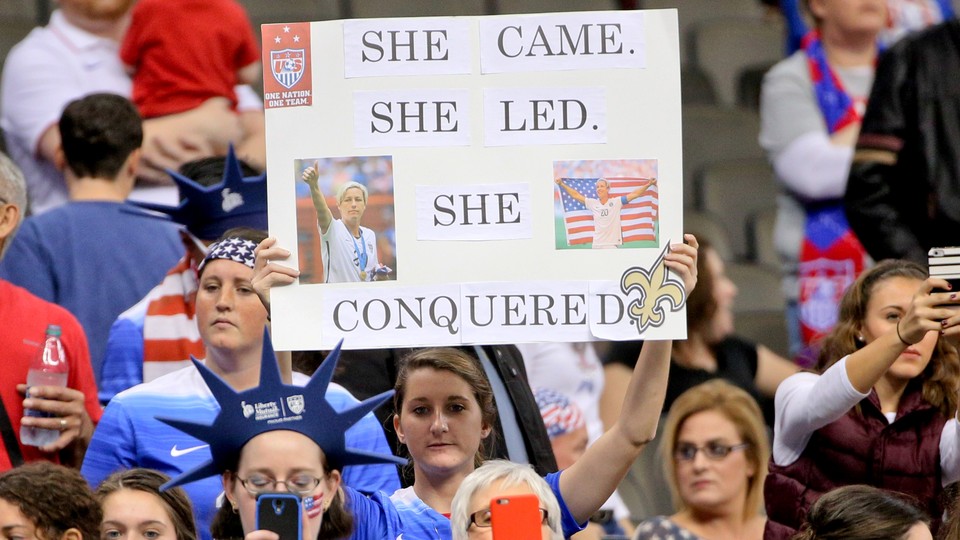 What We're Following: Pay Me Like Beckham
Five top players on the U.S. women's soccer team have accused the governing board of U.S. soccer of wage discrimination and demanded that the female players—who have outperformed their male counterparts in just about every metric possible in the past couple years––be paid just as much as the men. The numbers: Men make $5,000 for a loss, while women make nothing for a loss or a tie. Men earn as much as $17,625 for a win, and women make $1,350 for one.
No. 2 at the Olympics: There have been long-simmering suspicions that Rio de Janeiro's water is too dirty for competitions this summer. Like many other fast-growing cities in middle-income countries, Rio only treats a small percentage of its sewage, and officials admit they won't meet their goal of treating 80 percent of sewage that flows into open water in time for the games. Athletes who have fallen in say the water stinks, and coaches have advised rowers to keep their mouths closed.
Pressuring the Press: Things got real outside the building in Washington, D.C., where Turkish President Recep Tayyip Erdogan was giving a speech today when the leader's security detail manhandled reporters and protesters. The altercation was a physical manifestation of what's been happening to Turkey's free press since Erdogan was elected in 2014. Since then, newsrooms have been attacked, journalists arrested and charged with espionage, and foreign reporters harassed and deported.
---
Snapshot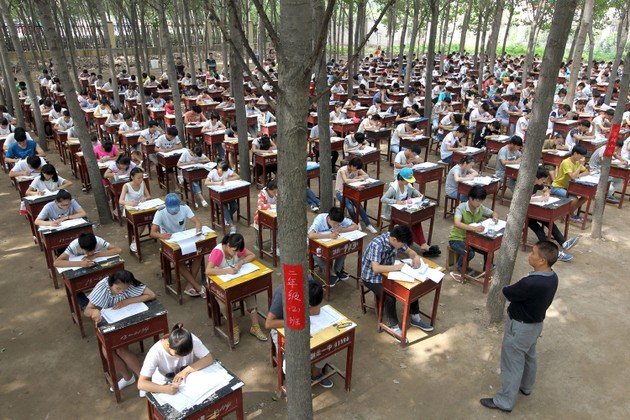 ---
Quoted
"My mom is a typical New Orleans Jewish woman. The first thing she said to me was, 'So, are you not going to eat my shrimp anymore?'" —Steve Simon, on converting to Orthodox Judaism
"We had a teenage individual, we had bits of an adult, we had historical drawings, we had some other specimens, and we had to combine them all." —Asher Elbein, a paleontologist, on reconstructing the Spinosaurus
"Removing things and burying them out of sight … actually distorts reality, it makes everything seems disposable. … I think we need to reconnect with the places we'd rather forget about."  —Joshua Reno, an anthropologist who studies landfills
---
Evening Read
Gillian B. White on the downside of economic revival in Durham, North Carolina:
In Walltown, a historically black neighborhood, the changing demographics are evident. "It was almost exclusively African American up until the 1980s," says Jonathan Wilson-Hartgrove, a minister and organizer who has lived in Walltown for over a decade. The community was largely made up of those who worked service jobs at Duke University, doing things like cleaning and laundry for the school. "They referred to Duke as 'the plantation,'" he says, chuckling. Now, the mix has changed, and most of his new neighbors, Wilson-Hartgrove tells me, are white. Walltown is prime real estate, bordering Duke's east campus and sitting just a mile away from downtown. "To pay $800 or $900 down here is a significant savings for a grad student," Wilson-Hartgrove says. "But the people who had been paying $300 a month are getting pushed out."

Walking through the neighborhood, there are houses that are older and more rundown adjacent to others in the midst of massive renovations. Young black and Hispanic men walk and drive around, older black residents sit on their porches, and young white residents bike by. Tensions have risen, Wilson-Hartgrove says, as white neighbors have moved in and policing in the area has increased; the young black and Latino men say they're being harassed and white residents say they don't always feel safe. Then there's the issue of whether or not the populations that have historically inhabited this neighborhood will be able to stay put.
Continue reading here.
---
News Quiz
1. __________ CEOs have more saved up for retirement than 41 percent of U.S. families combined.
(See answer or scroll to the bottom.)
2. Why aren't there more podcasts made for __________?
(See answer or scroll to the bottom.)
3. New evidence suggests that black and Latino students thrive in __________ classes.
(See answer or scroll to the bottom.)
---
Reader Response
A psychologist we interviewed this week argues that positive reinforcement for kids' good behavior works better than any kind of punishment. This reader, Ethan, isn't so sure:
My disagreement with this method is that it conditions children to expect praise for doing almost anything beneficial, even just less violent versions of negative behaviors like a tantrum. While this might work well through adolescence to moderate things, college and/or life beyond the home rarely comes with such rewards for doing what is expected of all members of society. Raising children with the "carrot" and without the "stick" might be effective within the artificial confines of youth, but the adult world involves far fewer external "carrots" and much harsher "sticks." … There has to be a balance; if children never learn that there are real consequences for disobedience in life, parents might be setting them up for failure.
Continue reading here.
---
Verbs
Renowned architect remembered, Maine lobster threatened, dinosaurs redrawn, ice-cream-eating kids trolled, water cake created.
---