The Atlantic Daily: ISIS and Chemical Weapons, Iran and Missile Tests, U.S. Debates
The U.S. military interrogated an Islamic State operative, Iran spooked other nations with rocket launches, Democratic presidential candidates got ready another showdown, and more.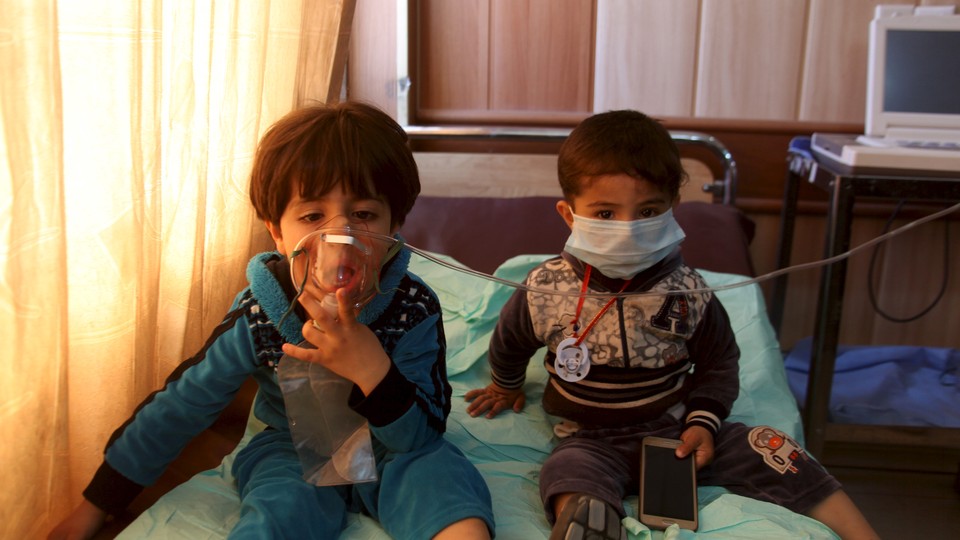 What We're Following: An ISIS Capture in Iraq
American and Iraqi officials said U.S. special forces in Iraq have captured and interrogated a top chemical-weapons engineer for the Islamic State. The operative, who peviously worked for Saddam Hussein's regime, was detained in a raid last month and has provided information the U.S. military has used to strike ISIS facilities associated with its chemical weapons program. The group is suspected of manufacturing and using mustard gas in multiple attacks in Iraq and Syria.
Military Drills in Iran: The country has test-fired several missiles in the past two days that are believed to have the long-range capability to hit Israel, and at least one of the rockets included a message in Hebrew that read, "Israel must be wiped out." The latest tests came as Vice President Joe Biden visited with Israeli Prime Minister Benjamin Netanyahu, who strongly opposed the U.S.-led Iran nuclear deal. The tests are not a violation of the terms of that deal, but Western officials say it may violate United Nations rules.
The U.S. Presidential Race: We've lost count of the number of Republican and Democratic debates held in this election cycle so far, but it's not over yet! There's one tonight. Watch with us as Hillary Clinton and Bernie Sanders square off after Sanders's upset win in yesterday's Michigan primary.
---
Snapshot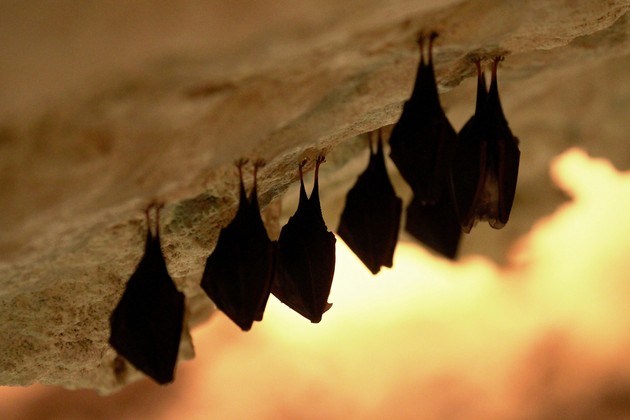 ---
Quoted
"The reason Where's Waldo is really hard is everything is extremely heterogeneous. There isn't anything that one could certainly ignore."—Corbin Cunningham, who studies cognitive and neural mechanisms of attention
"It's been Americanized, because most Americans aren't comfortable with Chinese food until it's turned into essentially an American version and served in an American setting."—Andrew Coe, who wrote a book on the history of Chinese food in the United States
"Corruption and fraud are things going on in the social environment all the time, and it's plausible that it shapes people's psychology, what they can get away with. 'It's okay! Everybody does it around here.'"—Simon Gächter, an economist who studies decision-making
---
Evening Read
Ta-Nehisi Coates on his revival of Marvel's first black-superhero series:
Despite the difference in style and practice of storytelling, my approach to comic books ultimately differs little from my approach to journalism. In both forms, I am trying to answer a question. In my work for The Atlantic I have, for some time, been asking a particular question: Can a society part with, and triumph over, the very plunder that made it possible? In Black Panther there is a simpler question: Can a good man be a king, and would an advanced society tolerate a monarch? Research is crucial in both cases. The Black Panther I offer pulls from the archives of Marvel and the character's own long history. But it also pulls from the very real history of society—from the pre-colonial era of Africa, the peasant rebellions that wracked Europe toward the end of the Middle Ages, the American Civil War, the Arab Spring, and the rise of ISIS.
Continue reading here.
---
News Quiz
1. Former Republican presidential candidate __________ endorsed Ted Cruz in the U.S. presidential race.
(See answer or scroll to the bottom.)
2. __________ has decided that "oversized, xenocentric, weird" buildings will no longer be approved for construction in the country.
(See answer or scroll to the bottom.)
3. Over 6,000 prison inmates voted in the Republican primary in ___________, where they comprised one-sixth of the voters who cast their ballots.
(See answer or scroll to the bottom.)
---
Reader Response
A reader responds to our call asking readers about their favorite female artists:
Dutch painter Rachel Ruysch was one of the most accomplished still life painters of all time, and she was actually more successful in the Dutch art market than Rembrandt during the time she was active. Ruysch's father was a nascent biologist, and as a result, she paid careful attention to precise details of flowers, fruit, and animals involved in her still lives. Her still lives, filled with vibrant colors that stand out even more against the typically dark background she chose, are incredibly beautiful and lifelike.

My favorite painting by her is a 1711 still life of fruits, animals, and insects on a moss floor ("Fruit and Insects"). The overripe peaches and glowing, globular grapes stand in marked contrast to the lizard curled up on the floor. It's only when you look closer that you notice a solitary fly crawling on one of the bulging peaches, a reminder that even the most beautiful things in life are subject to the forces of nature at some point.
---
Verbs
Mars mission salvaged, babies' vision restored, first uterus transplant in the U.S. failed, pun disease diagnosed.
---
Answers: CARLY FIORINA, CHINA, PUERTO RICO
---