The Atlantic Daily: ISIS Recruitment, Burma's New Government, Republican Debate
Leaked documents provided a glimpse into the terrorist group's hiring practices, the Southeast Asian country named a presidential candidate, the race for the White House heats up, and more.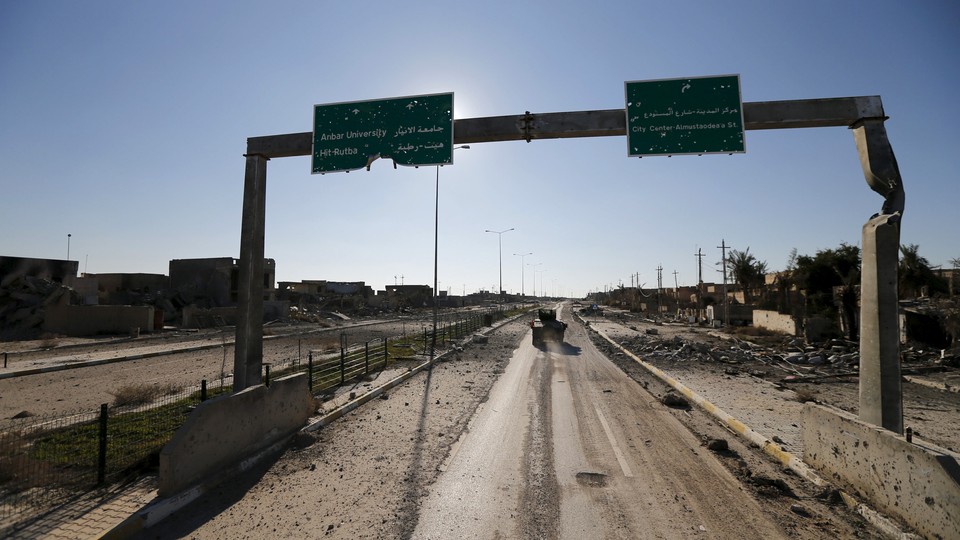 What We're Following: What ISIS Wants From Recruits
Several news organizations around the world received a 23-part questionnaire that the Islamic State reportedly gives to fighters who join the militant group, as well as a list of 22,000 names of potential new recruits. The document reads like an employment form, asking recruits for their level of education, previous combat experience, and their preference between fighting alongside militants or becoming a suicide bomber. German officials have confirmed the authenticity of the documents, and say the information could help explain how ISIS recruitment works.
The New Government in Burma: The slow march toward democracy in Burma, otherwise known as Myanmar, has had some encouraging news lately: in November, free elections were held for the first time in 25 years, and last month, parliament swore in hundreds of lawmakers of the party of Aung San Suu Kyi, the Nobel Peace Prize laureate previously imprisoned for 21 years by the long-ruling military junta. But the Burmese constitution prohibits Suu Kyi from running for president, so her party has nominated another party member, Htin Kyaw, who will serve as her proxy.
Debate Night: The remaining Republican candidates in the U.S. presidential race will face off in Miami tonight. Ted Cruz looks to catch up to Donald Trump, while the pressure is on for Marco Rubio and John Kasich, who must do well in the primaries in their home states of Florida and Ohio next week. Trump will take the stage after a day of bad publicity, following news reports that his campaign manager assaulted a reporter after a news conference in Florida. Watch with us here.
---
Snapshot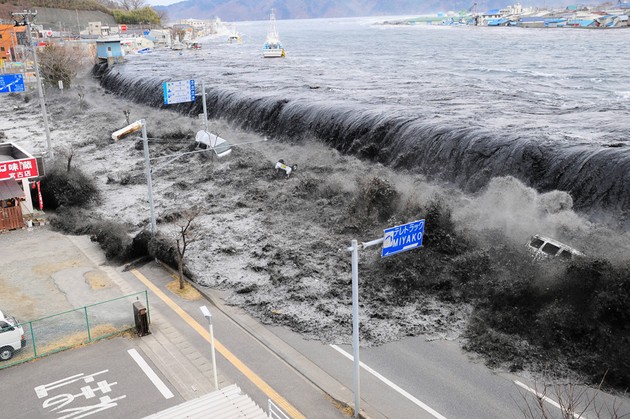 ---
Quoted
"There's no VCR tape that's an exact record of your life that's ever stored. [Memory's] more like working with a document in Microsoft Word without track changes on. You open the document, edit it, and then stored it in the edited form. So when you bring it back to rework it, you don't have the original anymore."—Kevin Ochsner, a social psychologist
"So you live as much as you can live on your own, and when you have to go out, you just go out."—Ahmed Abdirahman, a medical counselor, on the general philosophy in Somalia around death
"You could listen to a bunch of people talk about food that rap well, but they don't know shit. I do both."—Action Bronson, a rapper and former chef
---
Evening Read
Jeffrey Goldberg interviews President Obama about his foreign-policy decisions in our April cover story:
"When you have a professional army," he once told me, "that is well armed and sponsored by two large states"—Iran and Russia—"who have huge stakes in this, and they are fighting against a farmer, a carpenter, an engineer who started out as protesters and suddenly now see themselves in the midst of a civil conflict …" He paused. "The notion that we could have—in a clean way that didn't commit U.S. military forces—changed the equation on the ground there was never true." The message Obama telegraphed in speeches and interviews was clear: He would not end up like the second President Bush—a president who became tragically overextended in the Middle East, whose decisions filled the wards of Walter Reed with grievously wounded soldiers, who was helpless to stop the obliteration of his reputation, even when he recalibrated his policies in his second term. Obama would say privately that the first task of an American president in the post-Bush international arena was "Don't do stupid shit."
Continue reading here.
---
News Quiz
1. Researchers discovered a rare antibody that can kill about 90 percent of the different types of __________ it encounters.
(See answer or scroll to the bottom.)
2. Tens of thousands of people took to the streets in __________ to protest the proposed lengthening of the country's 35-hour workweek.
(See answer or scroll to the bottom.)
3. New research suggests more than half of what Americans eat is __________.
(See answer or scroll to the bottom.)
---
Reader Response
A reader answers our call for the strangest coincidences you've ever experienced:
I moved to San Francisco from the East Coast in 1990. Shortly after we moved, my husband and I visited a bar in the city near a friend's house. The bartender carded us, and when I presented my Connecticut driver's license to the bartender, she looked up at me, flabbergasted.  I thought that she didn't think my CT license was legitimate, but she seemed really disconcerted and said nothing about my age.

Instead, she started asking me things like, "Did someone put you up to this?", "Is this a joke?" I clearly had no idea why she was so upset or why she was asking me these questions. She then asked me, "Did you really live at [a home address] in Glastonbury, CT?" I said yes, my parents moved there in 1987 and still lived there. She said, "I grew up in that house." She described the house and its surroundings to me exactly. We were both extremely freaked out. What are the odds?
More eerie moments here.
---
Verbs
U.S. federal privacy rules for Internet providers proposed, parents advised, plastic-loving bacteria discovered, Internet virality replicated, atmospheric carbon dioxide levels spiked, fat men's clubs remembered.
---
ANSWERS: HIV, FRANCE, 'ULTRA-PROCESSED'
---