The Atlantic Daily: Terror in Belgium, Obama in Cuba, Remembering Rob Ford
Bombings in Brussels kill dozens and wound hundreds more, the U.S. president urges reform in Havana, Toronto's colorful former mayor dies, and more.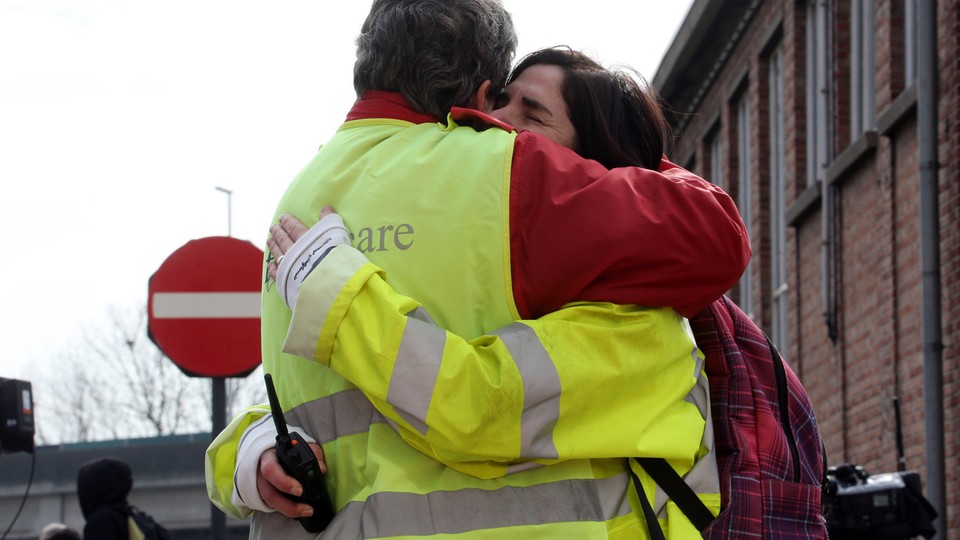 What We're Following: Terror in Belgium
At least 32 people are dead and more than 200 others are injured in Brussels after bombings struck the city's airport and a metro station on Tuesday. The Belgian capital remains on lockdown as law-enforcement agencies launch manhunts throughout the country for possible conspirators who may be responsible. ISIS claimed responsibility for the attacks through an affiliated news agency.
Cold War No More: President Obama urged the Cuban people—and more pointedly, their leader, Raúl Castro—to "leave the past behind" on Tuesday and embrace democratic elections, open markets, human rights, and reconciliation between two neighboring nations. The president gave the remarks during a 30-minute speech at El Gran Teatro in Havana as part of his historic visit to the island country.
Rob Ford Remembered: The former mayor of Toronto who rose to international fame for his brash and colorful antics in office, died Tuesday at age 46, his family said. Ford rode a wave of anti-elite sentiment to power, then stunned fellow Canadians with admissions of crack cocaine use, rampant sexism, and casual bigotry. He left politics in 2014 amid mounting scandal after he was diagnosed with malignant liposarcoma, a rare and aggressive form of cancer.
---
Snapshot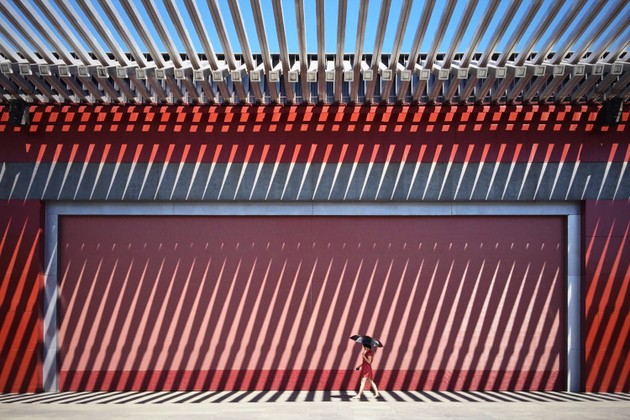 ---
Quoted
"Jesus was a freedom fighter. The cops came to arrest Jesus, and dragged him off and executed him. I don't know how much more in tune with today's time we can get." —Heber Brown III, a pastor and political activist
"I just wanted an adult show, a show that a smart adult would feel comfortable watching." —Jerrod Carmichael, a comedian and sitcom creator
"If every planet has clouds to the level that one does, it might kill all our dreams." —Sara Seager, a planetary science professor who hopes to find evidence of alien life
---
Evening Read
Adrienne LaFrance asks, "What is a robot, anyway?"
This has become an increasingly difficult question to answer. Yet it's a crucial one. Ubiquitous computing and automation are occurring in tandem. Self-operating machines are permeating every dimension of society, so that humans find themselves interacting more frequently with robots than ever before—often without even realizing it. The human-machine relationship is rapidly evolving as a result. Humanity, and what it means to be a human, will be defined in part by the machines people design.

"We design these machines, and we have the ability to design them as our masters, or our partners, or our slaves," said John Markoff, the author of Machines of Loving Grace, and a long-time technology reporter for The New York Times. "As we design these machines, what does it do to the human if we have a class of slaves which are not human but that we treat as human? We're creating this world in which most of our interactions are with anthropomorphized proxies." …

But what kind of world is that? And as robots grow in numbers and sophistication, what is this world becoming?
Continue reading here.
---
News Quiz
1. As women's wages increase in comparison to men's, a new study finds, they become less likely to __________.
(See answer or scroll to the bottom.)
2. When Cuba was under Spanish rule, the sport of __________ was banned for a time.
(See answer or scroll to the bottom.)
3. When it comes to gaining power, people are more interested in being __________ than in having influence.
(See answer or scroll to the bottom.)
---
Reader Response
Is it okay to cry at work? One reader writes:
As a woman, I really despise seeing this at work. Unless something just absolutely devastating happened personally (then go home and take care of it), then NO. It's unprofessional no matter what.
But another woman points out:
Crying for some is a completely involuntary reaction to stress. Whenever it happened to me, I HATED that I was crying and was FURIOUS with myself for the tears welling out of my eyes.
Another reader shares "the only time I ever cried at work":
My boss had just told me that the company was going under and none of my coworkers knew. I was going to lose the only job I'd had for the past 11 years, a job I loved. I went AWOL for the worst of it, but my coworkers weren't stupid; I disappeared and then came back an hour later with a puffy face and red eyes, in a sullen mood. If you can't take the whole day off, you don't really have a choice but to cry—if not at work, then near work, and to trust your coworkers not to intrude or think you unprofessional, especially if it is something really upsetting.
Read more readers' stories here.
---
Verbs
Hovercraft-riding moose hunter wins, Plutonic rivers and lakes hypothesized, Indonesia's anti-Uber protests intensify.
---