The Atlantic Daily: Boko Haram's Hostages, the Influence of ISIS, SCOTUS and Unions
Nigerian troops freed hundreds of captives, the militant group's abilities were measured, American organized labor received a win, and more.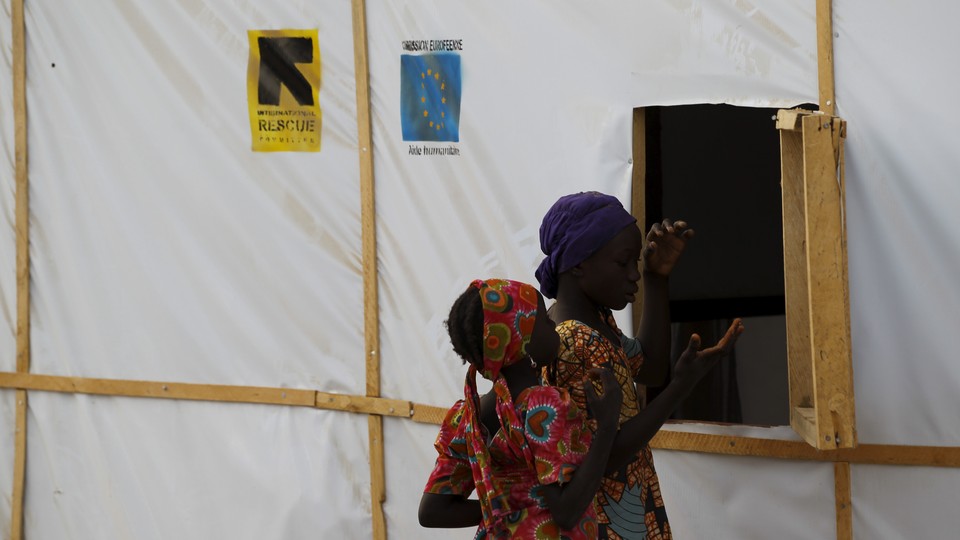 What We're Following: Nigeria's Rescue Missions
Nigerian troops have freed hundreds of hostages held by the militant Islamist group Boko Haram in recent counter-terrorism efforts in the country's northeast. About 900 hostages were rescued in over a dozen villages in the last week, but an unknown number remain captive. In the last few years, Boko Haram has carried out mass abductions in Nigeria and neighboring countries and targeted public places with bombing attacks. The group's violence is said to be responsible for the displacement of over 2 million people since 2013.
The Threat of ISIS: The terrorist organization is a shadowy group that can seem to be everywhere and nowhere at the same time. U.S. authorities say ISIS has lost 40 percent of its territory in Iraq and about 10 percent in Syria after more than a year of bombing. Officials believe ISIS's fighting force, estimated to be about 30,000 in 2014, is down to 15,000 this year.
U.S. Labor in Court: American organized labor breathed a sigh of relief on Thursday when the U.S. Supreme Court reached a 4-4 decision in a major case on public-sector unions. The justices looked poised to overturn a 1977 ruling allowing unions to collect fees from nonmembers who benefit from their collective bargaining prior to Justice Antonin Scalia's death last month. With the Court deadlocked, a lower-court ruling that upheld the fees will remain intact.
---
Snapshot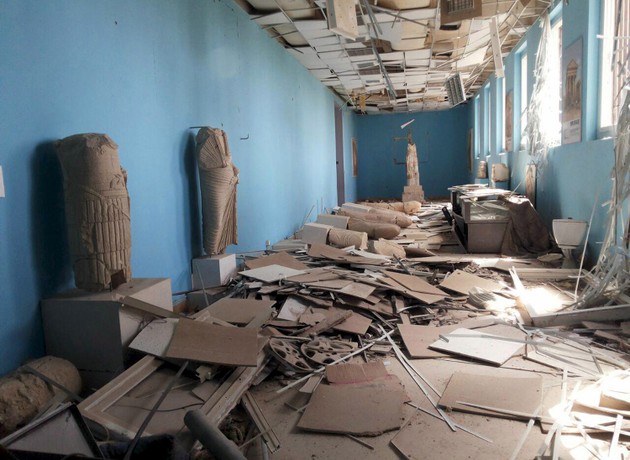 ---
Quoted
"Infants don't have wants. 'Wants' assumes a more advanced cognitive awareness. Infants only have needs." —James Mckenna, who studies breastfeeding
"If we encountered a group of humans who returned to the same trees over and over and performed the same inexplicable action near them and didn't seem to have any practical reason to do so, there would be lots of people who would interpret it through the prism of religion." —Donovan Schaefer, who studies religion
"I'm amused when I watch Republicans claim that Trump's language is unacceptable, and ask, 'How did we get here?'" —Barack Obama, president of the United States
---
Evening Read
Alia Wong on where American college admissions went wrong:
The base of the problem, as [Wesleyan University President Michael] Roth sees it, is the fundamental American obsession with exclusivity itself. "Part of what's attractive [about] going to a great Ivy League institution is not so much the anticipation of a wonderful undergraduate education," he said, "but the fact that it's just really hard to get in—that's just a trait of our culture." …

The admissions process today "not only allocates opportunity—by deciding who gets into where—but it also allocates values by determining what matters in preparing for, applying to, and selecting a college," said Lloyd Thacker, the founder and executive director of the Education Conservancy. It's "become a formative process during which the signals sent by a host of stakeholders are shaping their attitudes, their values, and behaviors in very troubling ways. Far too many students are learning to do whatever it takes to get ahead—even if that means sacrificing individuality, health, happiness, ethical principles, and behavior."
Continue reading here.
---
News Quiz
1. The largest political party in __________ has left the ruling coalition, raising the odds the country's president will be impeached.
(See answer or scroll to the bottom.)
2. The campaign manager for U.S. Republican presidential candidate __________ was arrested for allegedly grabbing a reporter.
(See answer or scroll to the bottom.)
3.  __________ became the first state in the United States to have an online registry for white-collar crime offenders.
(See answer or scroll to the bottom.)
---
Reader Response
What's the biggest religious choice you've had to make? This 31-year-old reader from South Carolina says it was leaving her Jehovah's Witness faith:
I was always really devout, but I harbored doubts about the teachings since I was a child. I finally came clean to my family about it at the end of my first year of college when I was 19 years old and told them that I no longer wanted to be a JW.

After heart to hearts with each family member, all five of my siblings and my parents stopped talking to me. I was followed around town by members of the church. My family withdrew financial support.

Though I had plenty exposure to shunning and excommunication, I was naive enough to believe that my family would never do that. I thought if I was honest they would respect my decision and embrace me. Nope. I can't even begin to describe the depression and loneliness that ensued.

Recovery has been a long process.
Continue reading here.
---
Verbs
Oscar-winning actress Patty Duke remembered, Jupiter struck, Polish mafia-run restaurant's secrets revealed, three-tiered match cake lit, the wrath of scorned birds felt.
---