The Atlantic Daily: Zika Outbreak, Australia's Asylum-Seekers, Obama and Muslims
Countries plotted their responses to the virus, refugees lost a legal challenge, the president visited a U.S. mosque for the first time in his tenure, and more.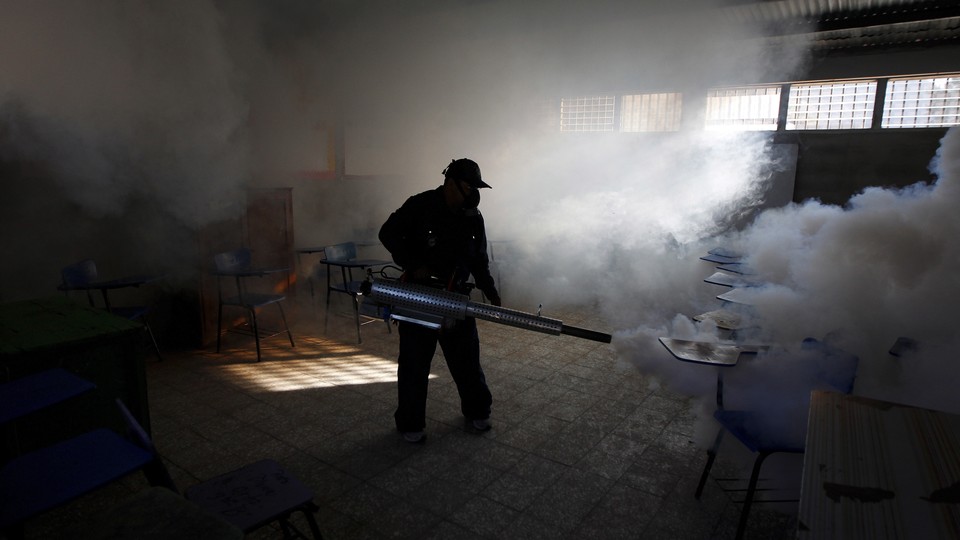 What We're Following: The Growing Threat of the Zika Virus
The mosquito-borne virus didn't come out of nowhere, but it kind of feels that way—given how rapidly it has spread through the Americas in the last month after decades of laying low in Africa and Southeast Asia. The current outbreak began in Brazil last May and has since spread to 22 other countries in North and South America, plus several Caribbean islands. The World Health Organization expects Zika to spread "explosively," and researchers are scrambling to determine whether the virus is responsible for brain damage in newborns.
The Refugee Debate in Australia: The country's high court rejected a legal challenge to the practice of holding asylum-seekers at a camp on Nauru, the Pacific island nation, a decision that means over 250 people—including dozens of babies—currently living in Australia must return to Nauru. Immigrant-rights groups say the conditions on Nauru are poor, citing women who say they've been sexually assaulted at the detention center on the island.
A Presidential Visit: President Obama made his first visit as president to a mosque in the United States amid what Muslim American leaders describe as unprecedented fear in the Islamic community. Obama tried to offer reassurance particularly to young Muslims in the U.S., and criticized Republican figures, one of whom has suggested barring Muslims from entering the country.
---
Snapshot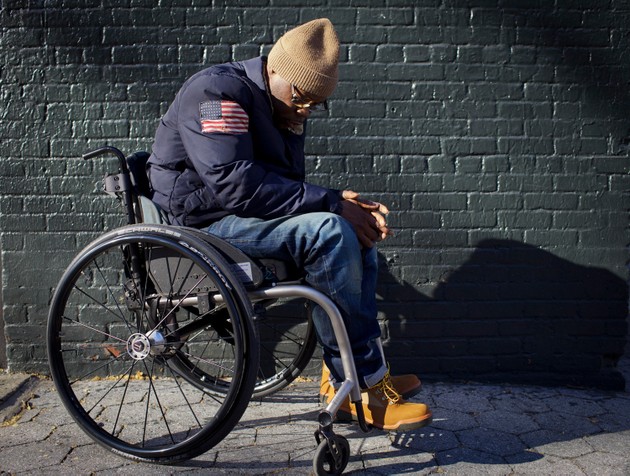 ---
Quoted
"They always reminded me of a deep-throated jazz musician. It's all very deep and loud and constantly changing." —Claire Spottiswoode, who studies songbirds, on great reed warblers
"Hindsight is 20/20. But Rand is an ophthalmologist."—a Republican consultant on the end of Rand Paul's presidential bid
"See what I'll do to get elected?"—Bernie Sanders, Democratic presidential candidate, on being photographed while holding a stuffed dinosaur
"You'll do anything when you're trying to get elected!"—Chris Christie, Republican presidential candidate, on being photographed while holding the same stuffed dinosaur
---
Evening Read
Li Zhou on the fictional archetype of the woman who quits her job over sexism at work:
A few pages into Maureen Sherry's new novel, Opening Belle, chronicling a successful female managing director's time at a large Wall Street bank, I had a feeling I knew where things were heading. Spoiler alert: After simultaneously enjoying and enduring her work at the company, amid sky-high bonuses and rampant sexism, she would leave. And she'd go on to start her own firm. …

This ending … has become the default conclusion for women grappling with overtly sexist organizations, both in literature and in life. … These characters' choices are framed as bold, empowering, and optimistic decisions—opportunities for women to excel professionally and make a unique mark on their industries while thriving in work environments that they build themselves. Yet for the reader, they can also feel otherwise, provoking emotions of both sadness and anger; it's a shame that these industries are so inhospitable to women that their best, and ultimately, only choice is to leave. In the end, though these characters "succeed," they really didn't have much of a choice at all.
---
News Quiz
1. The United States saw a record number of __________ in 2015.
(See answer or scroll to the bottom.)
2. A __________who mysteriously disappeared in 1974 was declared officially dead.
(See answer or scroll to the bottom.)
3. The CDC suggested that women should avoid consuming __________ unless they're using contraception.
(See answer or scroll to the bottom.)
---
Reader Response
A reader who canceled the abortion she had scheduled at age 17 writes:
All of the stories I read still do not convince me that abortion is morally right. While the law allows for them to happen, it doesn't mean it's right. And right now, that is each woman's choice. And it's not fair to the innocent. The thing that we humans forget in the case of the "right to choose" is that our job is protect those who can't protect themselves. And taking a life is not protecting them. … The plain and simple truth is, legal abortion exists because of the inconvenience of the human being growing in the womb.
A reader whose mother suffered from severe, untreated postpartum depression—and who describes her childhood as "dysfunctional to an extreme"—writes:
If I had the power to choose as a fetus, I would have chosen to be aborted if it meant even a chance of improving my mother's miserable life.

I have always found it odd that folks assume a fetus would choose its own life over the life and welfare of its mother and family. Why do we make that assumption? Would such a choice be moral? Is it not incumbent on a parent to make the moral choice for the fetus? …

Although we kid ourselves otherwise, concepts of morality are highly subjective. That is why attempting to legislate it is so fruitless. Every human should have exclusive legal right over their body and its contents. Anything less is slavery.
Read their full stories here.
---
Verbs
Syria peace talks halted, more Democratic presidential debates scheduled, more presidential campaigns dropped, Luxembourg's big asteroid mining plans announced, cosmonauts spacewalked.
---
Answers: exonerations, british earl, alcohol
---