The Atlantic Daily: Syria's Civilian Casualties, SCOTUS Debate, Boutros-Ghali's Death
Airstrikes killed at least 50 people, lawmakers prepared for a nomination fight, a former UN leader died, and more.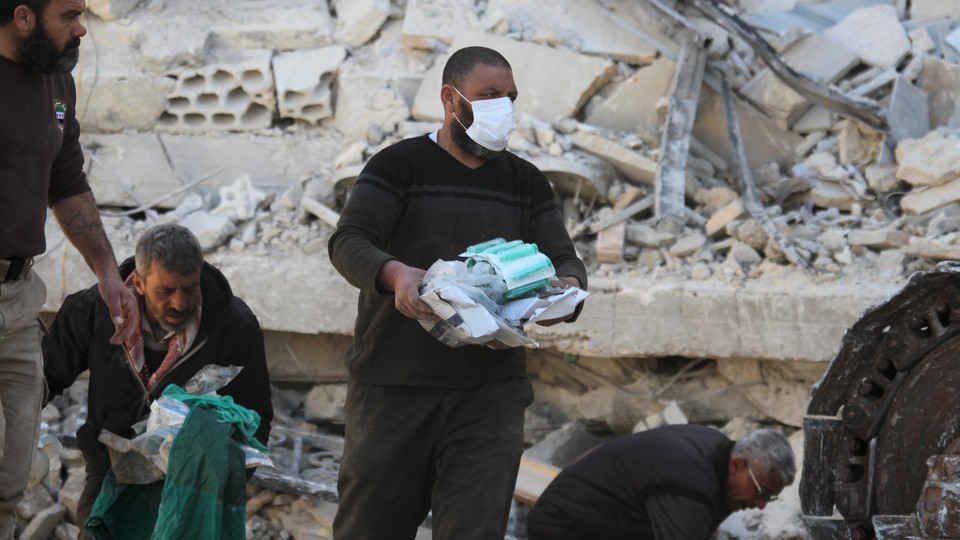 What We're Following: The Aftermath of Hospital Bombings
Russia has denied allegations by Turkey that its airstrikes in support of Syrian President Bashar al-Assad struck three hospitals and a school in northern Syria yesterday, killing at least 50 people. The Syrian government placed the blame on U.S. airstrikes, a claim the Pentagon rejected. The area where the strikes occurred is held by anti-Assad rebel groups, and has been the target of a Russian-backed offensive by the Syrian military in recent months.
A Constitutional Confrontation: The Obama administration is preparing to name a replacement for Justice Antonin Scalia in the next few weeks, but that candidate may not even get a vote—Senate leadership has declared that the task of filling the vacant seat on the Supreme Court should fall to the next president. So, what's it going to be? A centrist choice who has previously won Republican support and thus would be difficult for GOP senators to oppose, or a more liberal pick that would add diversity to the high court and energize the Democratic base?
A Diplomat's Death: Boutros Boutros-Ghali, the Egyptian diplomat and former United Nations secretary-general, died at the age of 93. Boutros-Ghali took over the UN's top position in the days following the end of the Cold War, and his tenure was marred by the failed international efforts to stop the Rwandan and Bosnian genocides and the fighting in Somalia. He was the first African and Arab to hold the job.
---
Snapshot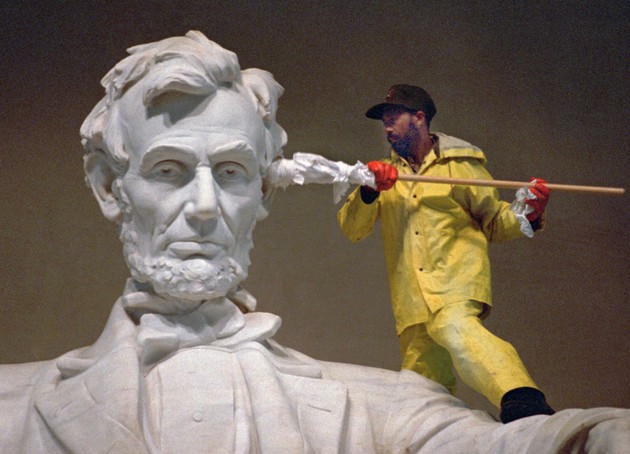 ---
Quoted
"They have to beg and plead and buy coffee for colleagues a million times before anyone associates their expertise with their name." —Kate Clancy, an anthropology professor, on her female scientist peers
"There's whole books now on visualizing your life by writing your obituary. I just think that's weird." —Heather Lende, an obituarist in rural Alaska
"Absolutely not. … We won't let our guys vote." —a conservative consultant on whether the Senate would confirm President Obama's Supreme Court nominee
---
Evening Read
Ann Neumann on what dying looks like in America's prisons:
Compassion is a complicated thing. It's an emotion, both abstract and concrete, shown both in our broad support for groups or issues and in the care that we give those around us. It's easier to care for people when you trust them, but also when you know you have power over them. When you know they need you.

Trust or safety, then, can alter our levels of compassion. I felt guilty for not having more compassion for Moore, a prisoner I met at Mohawk, who later wrote to me, and I didn't know if it was because of him or because of where I met him. I didn't want him to be in pain. I didn't want him to be treated unfairly. But I didn't want anything to do with him, either. That, I realized, was the line that prison medical staff people had to draw.
---
News Quiz
1. The United States has allowed American commercial flights to __________ for the first time in almost 60 years.
(See answer or scroll to the bottom.)
2. Turns out __________ noise can help people achieve deeper sleep than white noise.
(See answer or scroll to the bottom.)
3. Roger Goodell, the NFL's commissioner, made __________ in 2014, a scandal-plagued year.
(See answer or scroll to the bottom.)
---
Reader Response
When did you become an adult? This reader was 17 when she was left alone and tasked with caring for her sister:
The situation was terrible to begin with because she was in a psychiatric ward and you had to be 18+ to come during visiting hours, so they needed to schedule time separately during the day for me to see her. I'm in a room with the doctor and a man I've never seen before. He introduced himself as Mike and that he was assigned as my social worker. Perplexed, I asked why I've been assigned a social worker. He tells me that the Division of Youth and Family Services is investigating my father for child abandonment.  

Everything that happened that week changed me forever. Life was no longer was about me; it was about my younger sister; it was about my sick mother; it was about my surroundings. I sat through meetings with councilors and doctors, with people telling me that the way I was raised was not normal, that the abuse was not acceptable.

I knew I was an adult at that moment because I remember being sad for a little bit—but I remember trying to keep everything together so my sister could come home. I remember sneaking in Sour Patch Kids and a cell phone so we could communicate. I remember trying to make a plan. I remember bouncing back and moving on—and I think that makes someone an adult.
Read her story here.
---
Verbs
Russian vodka exports plummeted, real Bernie bro interviewed, Vancouver mistaken, history of hams told.
---
Answers: cuba, pink, $34 million
---