The Atlantic Daily: Syria Cease-Fire, Kalamazoo Shooting, iPhone Debate
The U.S. and Russia brokered a deal, details emerged about a Michigan killing spree, Apple and the feds traded barbs, and more.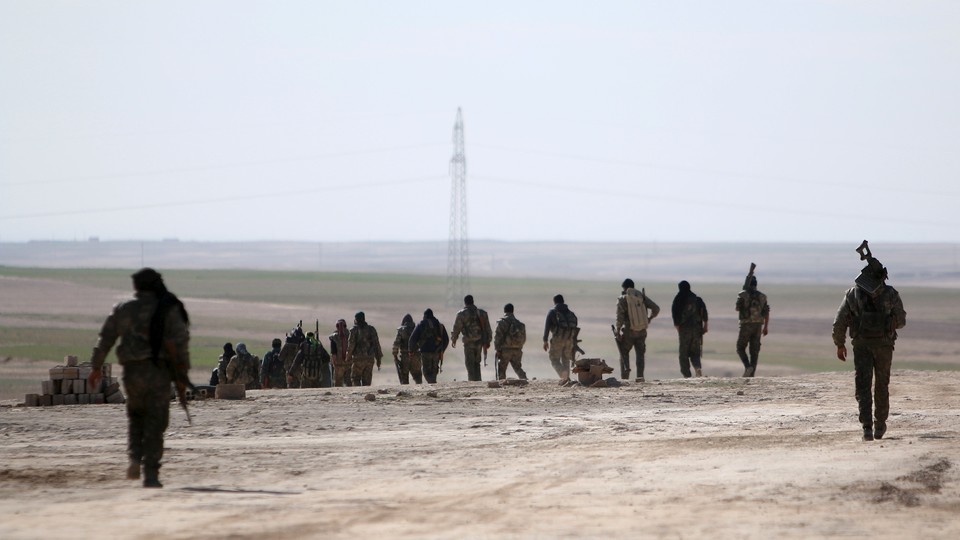 What We're Following: A 'Cessation in Hostilities'
The United States and Russia have agreed to terms for a cease-fire in Syria, marking the second attempt this month by world powers to halt the violence of Syria's civil war. The agreement requires the various forces involved in the conflict, which has resulted in the deaths of more than 200,000 people since 2011, to embark on a "cessation of hostilities" no later than Friday.
Massacre in Michigan: The Uber driver who is accused of an hours-long shooting spree in the city of Kalamazoo over the weekend apparently chose his victims at random and may have picked up passengers in between killing six people. The gunman, identified as 45-year-old Jason Dalton, has been charged with six counts of murder and two counts of attempted murder.
The Feds vs. Tech: The FBI and Apple continue to appeal directly to the American public to explain their reasoning in a growing standoff over the iPhone that belonged to one of the perpetrators in the San Bernardino shooting in December. The FBI says it wants the tech company to unlock the device because the victims of the attack are owed a thorough investigation. Apple says doing so sets a dangerous precedent that threatens the cybersecurity of all of its customers.
---
Snapshot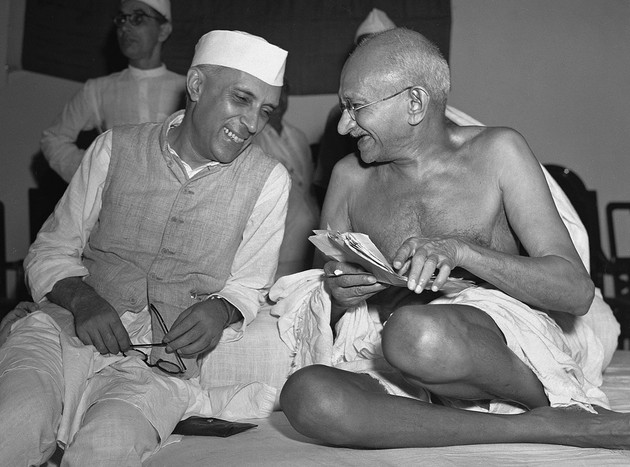 ---
Quoted
"In Switzerland, you get chocolates and watches. In Hungary, you get dentistry." —Miklos Rozsa, a Hungarian business consultant
"They look just like cocoa puffs." —Kelly Boland, a wildlife biologist, on how to identify rabbit poop
"I woke up one day and said to my wife, 'I think I'll run for Congress.' And she said, 'Shut up and go to sleep.'" —Richard Hanna, a Republican representative from New York, who is leaving Congress after three terms
---
Evening Read
J. Weston Phippen on the cactus smugglers of the American West:
Yevgeny Safronov is in his early 60s. He has collected cacti half his life. Back in Russia, he keeps 2,000 plants in his own greenhouse, although he estimates he's tended to more than 10,000 in his time. Almost every year he'd hunt cacti in places like Uruguay, Argentina, Chile, Mexico, and the American Southwest. In his last U.S. tour, in 2011, he camped with Drab and others in Death Valley, crossed the Hoover Dam, marveled at Las Vegas, or as he called it, the "megalopolis of entertainment," all the while keeping detailed accounts of cacti sightings. In a blog he later detailed the temperatures of the desert days, the locations of cacti, even what he ate some nights ("BBQ pork ribs, vegetables, and whisky"). In one picture, Safronov crouches in the desert over a flowering scelerocactus nyensis, a CITES endangered species. He is shirtless in a safari vest, and his golden cross necklace hangs forward and glints in the sun against his dark chest hair. He smiles, and his hands gently cradle the small cactus, as if it were his own infant child.
---
News Quiz
1. The "Brexit" is a nickname for the potential departure of __________ from the European Union.
(See answer or scroll to the bottom.)
2. Four days of caste-related protests have left 10 million people in __________ without water.
(See answer or scroll to the bottom.)
3. U.S. presidential candidate __________ drew criticism for his anecdote about "women who left their kitchens" to campaign for him during his first run for office in 1978.
(See answer or scroll to the bottom.)
---
Reader Response
An OB/GYN reflects on the meaning of adulthood:
I am a mom, have three kids in elementary, married (unhappily unfortunately), and I still feel like I'm growing up. My spouse cheated on me—that was a wake up call. I started asking myself "what do YOU want?" and "what makes YOU happy?" I think I had gone through life not questioning many things along the way.

As a 40-year-old woman, I feel like this is the time I'm becoming an adult—it's now, but it hasn't completely happened yet. During my marital conflicts I started therapy (I wish I had done this in my 20s). It's now that I'm learning, really learning, who I am. I don't know if I will stay married. I don't know how that will look for my kids or for me down the line. I suspect that if I leave, then I will feel like an adult, because then I did something for ME. I think the answer to "When do you become an adult?" has to do with when you finally accept yourself.
Read her story, and many others, here.
---
Verbs
Mysterious outer-space recording released, the scientist who saw the Zika crisis coming interviewed, elaborate sleep-talker recorded, potentially the worst Megabus experience ever shared.
---
Answers: britain, india, john kasich
---