The Atlantic Daily: Obama and Cuba, Turkey and Kurds, Trump and Pope
The president announced a historic visit, Turkish leaders blamed a terrorist attack on U.S.-allied forces in Syria, the presidential candidate feuded with the pontiff, and more.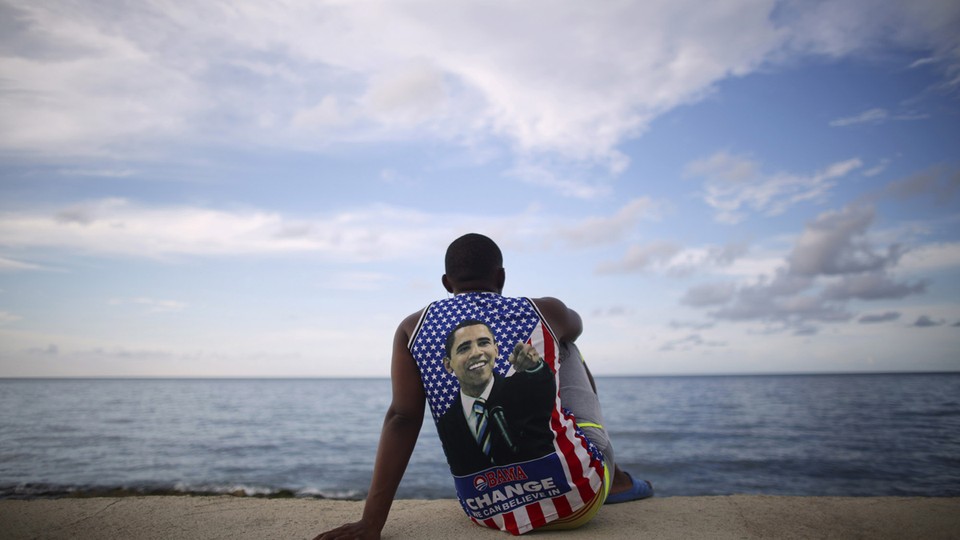 What We're Following: A Historic Presidential Trip
In the latest show of better relations between two Cold War-era rivals, President Obama announced he will travel to Cuba next month. Obama would be the first sitting U.S. president to visit the country since Calvin Coolidge went to Havana in January 1928 (and quite stealthily avoided the free drinks there because, you know, Prohibition). But the White House said it remains concerned by Cuba's human rights records, and Obama plans to raise that record directly with Cuban officials.
The Political Aftermath of Ankara's Terrorist Attack: Turkey has blamed two Kurdish groups for a car bomb in the country's capital that killed 28 people yesterday, including one the United States considers an ally in the fight against the Islamic State. Washington and Ankara have been split on the use of Syrian Kurdish militias since the terrorist organization emerged as a global threat in 2014, and the latest violence threatens to further strain their relationship.
Another Trump Feud: This time it's with… Pope Francis? During his trip to Mexico, the pope said that "a person who thinks only about building walls" is not a Christian. Donald Trump, the Republican presidential frontrunner who has thought about building a wall along the U.S. border with Mexico, responded by saying it's "disgraceful" for "a religious leader to question a person's faith." The twist: The row may actually help Trump in this weekend's primary in South Carolina, where he's polling high and evangelical Protestants abound.
---
Snapshot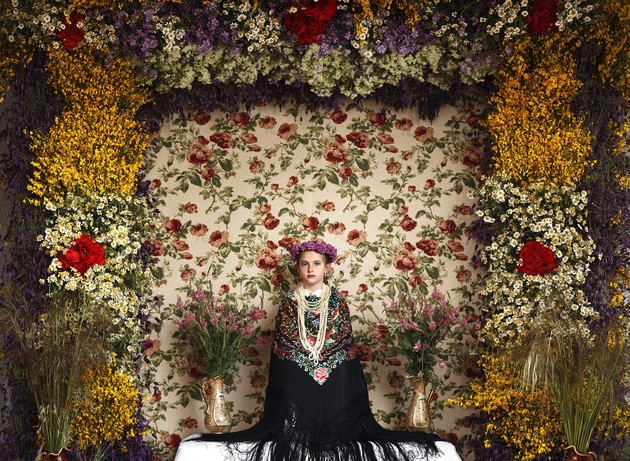 ---
Quoted
"With surrogacy, you're not just putting something in a toaster and having it come out." —Elizabeth Reis, a professor of gender and bioethics
​"The French were blaming it on the Italians, the Italians were blaming it on the French, et cetera." —John Parascandola, a medical historian, on the unknown origins of syphilis
"Well, we don't have blood in our universe. That's pretty nice." —Sean Murray, who designed a video game with a self-generating universe
---
Evening Read
Spencer Kornhaber on Kanye West's new album, The Life of Pablo:
The struggle of a man to tamp down his lust and ambition in the name of family is, of course, one of the most over-documented struggles of 20th-century art. And the fact that West addresses it by fixating on faith—the original album title was So Help Me God—means he's partaking in the same tradition that has helped keep religion relevant for thousands of years. But what makes Pablo fascinating is how West portrays his attempts at restraint and a righteous life as pushing him into insanity. Just look at the addled album art, which haphazardly juxtaposes his parents' wedding photo next to the ass of an Instagram model and asks "WHICH / ONE" over and over (the question might also refer to the various Pablos who West could emulate—Picasso, Escobar, or the Biblical Paul, all of whom are name-checked in a chilling tape purported to contain his backstage freakout at SNL). West's persona at the moment, on the album and off of it, creates the impression of someone straining to keep himself together as he tries to honor the commitments he's made—release dates, wedding vows, debts. The question of whether he's actually losing his grip or is just acting like it for art is part of Pablo's queasy power, and should force even more discussions about whether and how to separate art and artist.
---
News Quiz
1. Tea consumption in the tea-loving __________ has fallen steadily since 1974.
(See answer or scroll to the bottom.)
2. NASA engineers are currently building the most powerful __________ ever created.
(See answer or scroll to the bottom.)
3. In __________, the government imposed a 24-hour social-media shutdown during the presidential and parliamentary elections.
(See answer or scroll to the bottom.)
---
Reader Response
For this reader, adulthood felt real after an autism diagnosis:
Diagnosis has really improved my life. An autism diagnosis means accepting the things I cannot change. It's OK that I can't do some things my peers do, or that those things come easily to them but not to me. It doesn't make me a bad person; it just means I have a disability.

As I've gotten older, I've continued to have trouble doing a lot of "adult" things. I've just come to accept that I'm a different kind of adult instead of berating myself about it. I'm happier, healthier, and much better at dealing with problems. … Better late than never, but I'm OK with never.
Read the full story here.
---
Verbs
Australia's rabbit menace tamed, Hamilton tickets-thief nabbed, Florida circus operator fined, tiny bat-inspired drones designed, encryption debate explodes.
---
Answers: UNITED KINGDOM, SPACE TELESCOPE, UGANDA
---