The Atlantic Daily: ISIS in Libya, White House Race, Guantanamo Debate
The extremist group grew its territory, primary season heated up, politicians reacted to the proposed closure of the prison, and more.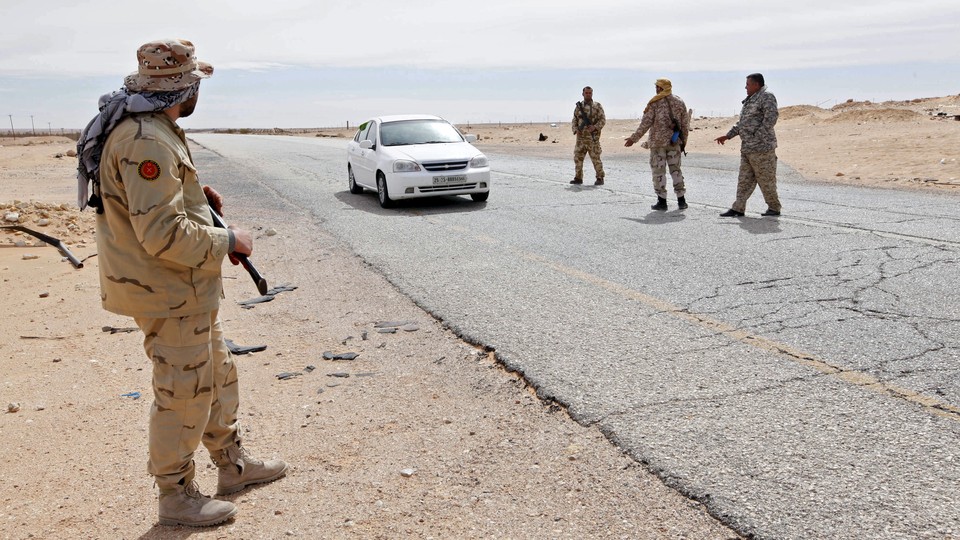 What We're Following: A Growing Threat in Libya
Western countries are quietly stepping up military action as the ranks of the Islamic State grow in Libya. The extremist group first declared its intentions to establish a presence in the country in 2014 and has been launching attacks ever since. The latest attack occurred in government-security headquarters in the western city of Sabratha, where militants beheaded 12 officers before taking control of the complex. About 6,500 ISIS fighters are estimated to be in Libya, more than double the amount last fall.
The Nevada Caucuses: Donald Trump secured his third consecutive Republican victory last night, gathering steam as he heads into Super Tuesday. The frontrunner pulled in 45.9 percent of the vote, outpacing Marco Rubio's 23.9 percent and Ted Cruz's 21.4 percent. Meanwhile, the Democrats have turned their attention to this weekend's primary in South Carolina, where Hillary Clinton and Bernie Sanders have been heavily courting African American voters.
The Plan to Close the Prison: President Obama's plan for shutting down the wartime detention center at Guantanamo Bay was unsurprisingly met with opposition from the Republican-controlled Congress. Obama's critics say the president is thinking of his legacy in trying to fulfill this campaign promise, while Obama and his supporters argue that Guantanamo serves as a propaganda tool for terrorists.
---
Snapshot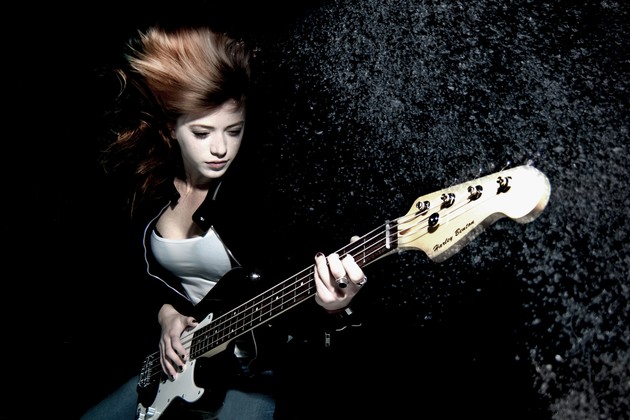 ---
Quoted
"Polar vortexes and really hot days, and a Justin Bieber concert in a downpour." —Alex Ficquette, who manages the Today Show's live audience, on the challenges of his job
"You're only accountable for the patients that you transplant. So if you don't transplant somebody, you can't get in trouble." —Kevin Cmunt, who heads an organ donation organization, on why doctors may conduct fewer transplants
"I think there is an awareness in the city now. You know: Houston, we have a problem." —Terri Burke, who runs the ACLU of Texas, on LGBT rights in Houston
---
Evening Read
Alana Semuels on social mobility in San Jose, California:
San Jose used to have a happy mix of a number of factors—cheap housing, proximity to a burgeoning industry, tightly-knit immigrant communities—that together opened up the possibility of prosperity for even its poorest residents. But in recent years, housing prices have skyrocketed, the region's rich and poor have segregated, and middle-class jobs have disappeared. Given this, the future for the region's poor doesn't look nearly as bright as it once did.

Leaders in San Jose are determined to make sure that San Jose regains its status as a place where even poor kids can access the resources to succeed. With Silicon Valley in its backyard, it certainly has the chance to do so. … But in today's America—a land of rising inequality, increasing segregation, and stagnating middle-class wages—can the San Jose region really once again become a place of opportunity?
---
News Quiz
1. __________ won the majority of Latino voters in last night's caucus in Nevada.
(See answer or scroll to the bottom.)
2. Facebook added a new feature that allows its 1.5 billion users to react to posts with __________.
(See answer or scroll to the bottom.)
3. Florida lawmakers are considering legislation that would make __________ count as a foreign language in schools.
(See answer or scroll to the bottom.)
---
Reader Response
A reader joins our discussion about adulthood:
I was really jazzed to make and eat a beet salad one day—luscious beets, crunchy walnuts, and sweet cranberries on a bed of baby spinach drizzled with balsamic vinegar and oil. The realization hit me as I took my first bite: I was, quite officially, an adult. Non-adults simply don't get excited about beet salads. By this point, I had blown by several adultish milestones without feeling like an adult: I had earned a PhD, lived with someone whom I referred to as my "partner," paid bills and taxes, and took care of a dog. It wasn't until I felt that excitement for that beet salad, however, that I knew I had become adult.
Read more readers' stories here.
---
Verbs
Supreme Court nominees rumored, humanoid robot operated, dodo intelligence measured, Adele cleaned up.
---
Answers: donald trump, emoji, coding
---