The Atlantic Daily: Obama and Guantanamo, SCOTUS Debate, Nevada Caucus
The president outlined his plan for closing the prison, Senate Republicans formally pledged to ignore a nomination, voters headed to the polls, and more.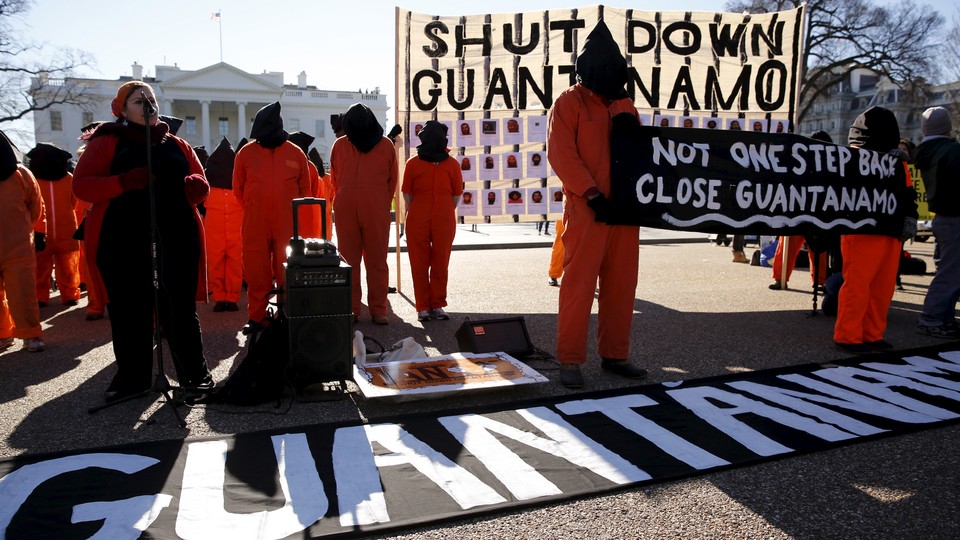 What We're Following: President Obama's Prison Proposal
The president sent Congress a plan outlining the closure of the Guantanamo Bay prison in Cuba, built to house suspected foreign terrorists detained in the war on terrorism. The plan calls for transferring some detainees to facilities on American soil, which is currently prohibited by law and strongly opposed by the Republican-controlled Congress. Last month, the Guantanamo's prisoner population dipped below 100 for the first time, to 91, since the facility opened in 2002.
The Scuffle Over SCOTUS: In the hours after Antonin Scalia's death, Senate Republicans signaled that his Supreme Court seat should be filled by the next president, and not Obama. They've now made it official: GOP members of the Senate Judiciary Committee—the panel responsible for vetting court picks—declared they would not grant an Obama nominee a hearing, much less a vote, before the presidential election.
The Nominating Contest in Nevada: All bets are off as Republicans caucus in the Silver State tonight. Donald Trump is the favorite, but because of Nevada's caucus process and its relatively recent entry into the early voting rotation, polling is very limited. While Trump has led Marco Rubio and Ted Cruz comfortably, a victory for the front-runner is far less assured than it was in New Hampshire or South Carolina. Follow along as we liveblog the event here.
---
Snapshot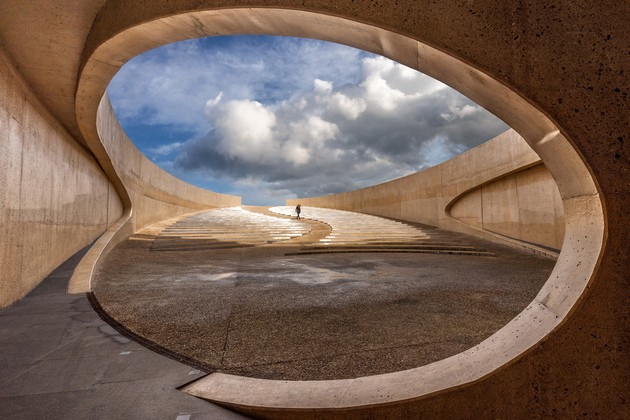 ---
Quoted
"If a predator came along, they'd be screwed. They seem completely fearless." —Liana Zanette, who studies wildlife populations
"Conditional apologies do not work well. They are the Jiu-Jitsu of apologies: 'I'm sorry if you were offended, what's wrong with you?'"—Edwin Battistella, a linguist who studies apologies
"This is an area when I can get agreement from Bernie Sanders and Mitch McConnell. That doesn't happen that often." —President Obama on the nation's growing opioid epidemic
---
Evening Read
Julie Beck on coincidences and the meaning of life:
Bernard Beitman in his research has found that certain personality traits are linked to experiencing more coincidences—people who describe themselves as religious or spiritual, people who are self-referential (or likely to relate information from the external world back to themselves), and people who are high in meaning-seeking are all coincidence-prone. People are also likely to see coincidences when they are extremely sad, angry, or anxious.

"Coincidences never happen to me at all, because I never notice anything," [statistician David] Spiegelhalter says. "I never talk to anybody on trains. If I'm with a stranger, I don't try to find a connection with them, because I'm English."

Beitman, on the other hand, says, "My life is littered with coincidences." He tells me a story of how he lost his dog when he was 8 or 9 years old. He went to the police station to ask if they had seen it; they hadn't. Then, "I was crying a lot and took the wrong way home, and there was the dog … I got into [studying coincidences] just because, hey, look Bernie, what's going on here?"

For Beitman, probability is not enough when it comes to studying coincidences. Because statistics can describe what happens, but can't explain it any further than chance. "I know there's something more going on than we pay attention to," he says. "Random is not enough of an explanation for me."
---
News Quiz
1. Court documents reveal the FBI is seeking access to at least 12 __________.
(See answer or scroll to the bottom.)
2. Facebook is using artificial-intelligence technology to create a __________.
(See answer or scroll to the bottom.)
3. If she wins election this fall, Dolly Elizondo would the first __________ in Congress.
(See answer or scroll to the bottom.)
---
Reader Response
Jeff Carter writes, "I remember the moment of my adulthood quite vividly":
I was 23. It was April 19, 1991, and I was standing in a hospital corridor. My wife at the time had to have general anesthesia for the Caesarian, in a room from which I'd been excluded. Nobody was around, and the silence was broken by the cries of a newborn. *My* newborn. My blood ran cold, and afterwards I never just did anything randomly again. My daughter and her sister figured into every decision I made and still do, even though they are both well into their 20s.
Carly Callison didn't truly feel like an adult until she had her second child, Wilson:
I'm sitting in the NICU with my mom rocking my baby boy. The neonatologist came over to me and started explaining how Wilson was doing and what tests they were ordering, including an echocardiogram. After he finished speaking I looked at my mom and said "Was he talking to me or you?" She replied, "He was talking to you."

At that moment everything changed. Decisions I never imagined considering were part of our lives now.  Six and a half years later, Wilson is a thriving, healthy little boy who does have Down Syndrome. I wouldn't change a thing, and it's a happy memory realizing that he is responsible for me growing up.
Read many more parents' stories here.
---
Verbs
Defunct British power plant collapsed, in-hospital Zika tests introduced, "-splaining" splained, celebrities rallied, raccoons' worst fears realized, lovesick meerkat expert cleared.
---
Answers: apple devices, map, latina from texas
---