The Atlantic Daily: Bernie and Hillary, Popes and Patriarchs, January and Jobs
The Democratic candidates square off, two Christian leaders announce a meeting, the U.S. economy shows signs of health, and more.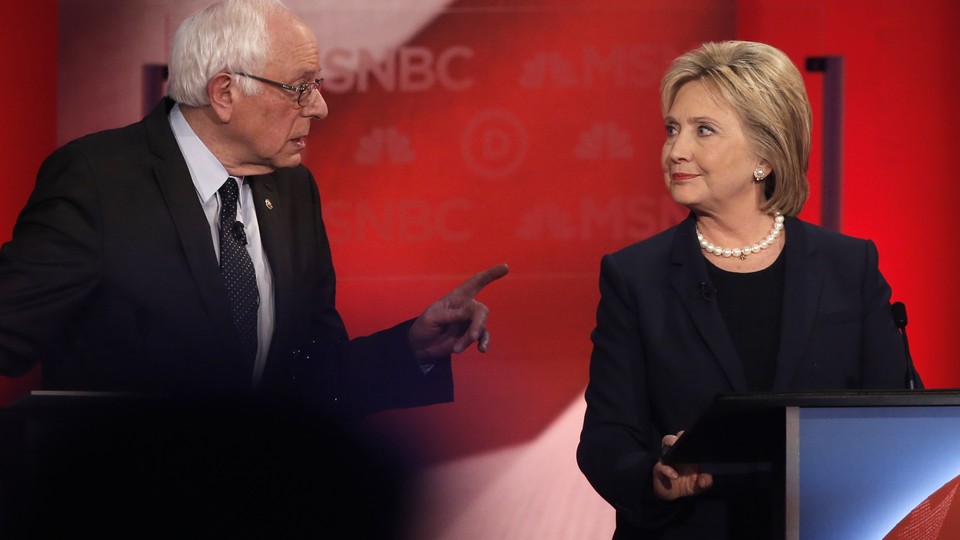 What We're Following: Debate Night in America
With the New Hampshire primaries just days away, Democrats Hillary Clinton and Bernie Sanders met on a debate stage in Durham on Thursday. The candidates discussed what it means to be a progressive, the role of Wall Street, and whose plans are more feasible for the country. Sanders entered with momentum and did nothing to lose it, meaning he probably gains more from the debate—but it's hard to make a case that Clinton lost the debate.
Great Schism No More?: Pope Francis will meet Patriarch Kirill next week in Havana in the first meeting between the heads of the Roman Catholic Church and the Russian Orthodox Church in over a thousand years. Cuban leader Raul Castro played a key role in bringing the two clerics together, succeeding where earlier attempts by Popes John Paul II and Benedict XVI to heal the Great Schism failed.
Unemployment Ticks Down: The U.S. economy added 151,000 jobs and unemployment dipped to 4.9 percent in January, according to the Labor Department. Although the number missed economists' expectations, it nonetheless marked the first time unemployment dropped below 5 percent since February 2008.
---
Snapshot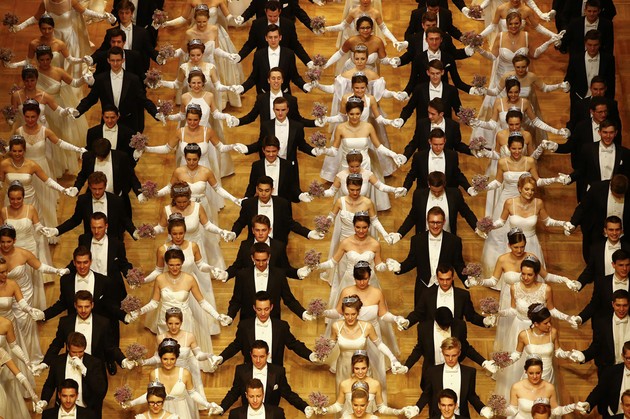 ---
Quoted
"Think of a carton of eggs. We've figured out how to protect the shells and keep them from cracking, but if you shake an egg, the yolk can still get scrambled."—Glenn Beckman, marketing director for a company that makes football helmets, on why helmets can't prevent all concussions
"Are you putting up any kind of fight with your gut reactions?" —Joshua Greene, a psychologist, on how to tell if you're making a moral decision
"The whole 'nice guy' trope is … like, 'Oh, if you put in the time, you're entitled to her.' ... Because really she does want you, she just hasn't realized it yet."—Julia Lippman, who studies communication, on how romantic comedies normalize stalking
---
Evening Read
Stuart A. Reid on a plot to overthrow the president of the Gambia:
In the dark hours of the morning on December 30, 2014, eight men gathered in a graveyard a mile down the road from the official residence of Yahya Jammeh, the president of the Gambia. The State House overlooks the Atlantic Ocean from the capital city of Banjul, on an island at the mouth of the Gambia River. It was built in the 1820s and served as the governor's mansion through the end of British colonialism, in 1965. Trees and high walls separate the house from the road, obscuring any light inside.

The men were dressed in boots and dark pants, and as two of them stood guard, the rest donned Kevlar helmets and leather gloves, strapped on body armor and CamelBaks, and loaded their guns. Their plan was to storm the presidential compound, win over the military, and install their own civilian leader. They hoped to gain control of the country by New Year's Day. …

"Gentlemen," [Lamin] Sanneh called out, in the manner of a general briefing his troops before battle. They would split into two teams, he reminded them: Bravo would wait for Alpha's first gunshot before mounting its attack. To the men's frustration, they had misplaced one of their two pairs of night-vision goggles. But there was no time to waste. They prayed, then formed a huddle. Together, they whispered: "Let's go take back our country."
---
News Quiz
1. Twitter says it has shut down over ____________ ISIS-related terrorist accounts.
(Click here or scroll down for the answer.)
2. It costs $231 a year on average to rent a __________.
(Click here or scroll down for the answer.)
3. _________ added 45,000 residents since 2010, but only 7,500 new housing units.
(Click here or scroll down for the answer.)
---
Reader Response
This reader was pressured into having an abortion while she was in an abusive relationship:
I knew our marriage was a bomb; I just didn't know when it would explode. The destructive behaviors escalated. I left him many times, but like abusers do, he dragged me back with sweet talk and promises. Those promises were empty, and many scary drunken nights followed.

During a period of time that I left (a few weeks), his father passed away. We rekindled, grieved, and became pregnant again. This time he was having a fully committed secret relationship with another woman, using a large amount of steroids, and had full control of every part of my life. He and his mother forced me to have an abortion through mental and verbal abuse, and guilt.

At the age 20, I had an abortion that I was not ready for and I did not want. It was devastating. I AM pro-choice, but this was not my choice.
Read the whole story, and others like it, here.
---
Verbs
Circumflex ditched, cosmic icebergs bob, hungry sea lion pup dines, Lunar New Year Americanized.
---
Answers: 125,000, Cable box, San Francisco.
---