The Atlantic Daily: Fox Debate Trumped, Militia Arrests in Oregon, A Statuary Scandal
The GOP frontrunner announces a boycott, federal agents crack down outside Malheur National Wildlife Refuge, Iran and Italy deny roles in an artistic cover-up, and more.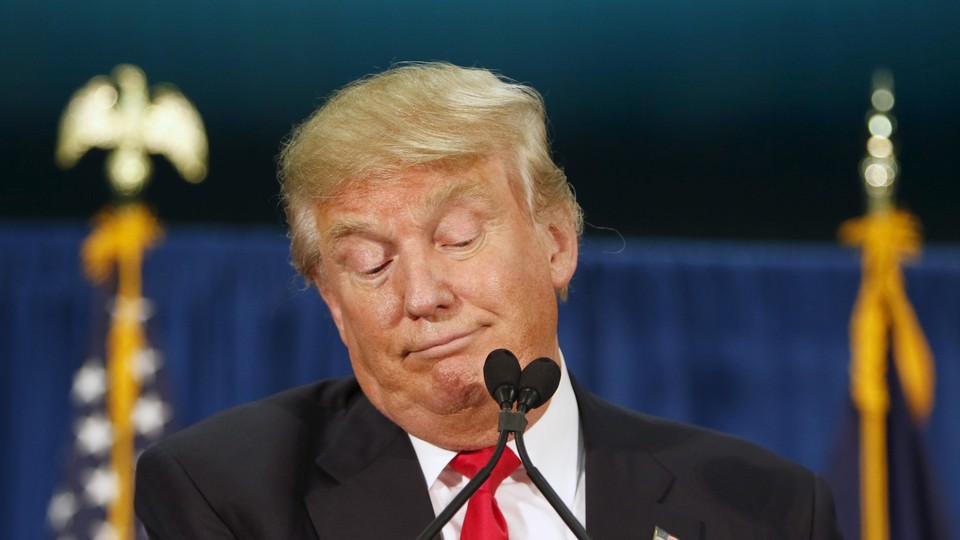 What We're Following: An Offer He Can Refuse
Republican presidential frontrunner Donald Trump will not attend Thursday's Fox News debate, his campaign announced Tuesday. The real-estate mogul previously sharply criticized the perceived bias of anchor Megyn Kelly, who will be one of the debate's moderators. Thursday's debate is the last one scheduled before Iowans caucus on February 1.
A Crackdown in Oregon: Federal and state law enforcement agencies moved to end the illegal militia presence at Malheur National Wildlife Refuge in Oregon on Tuesday night. Eight people were arrested in connection with the three-week occupation, including Ammon Bundy and his brother Ryan. One man, the militia spokesman LaVoy Finicum, was killed in a shootout with police. Other militia members remain at the refuge.
A Cover-up Cover-up?: Amid an international flap over covered Italian statues for an Iranian diplomatic visit, something unusual is happening: Nobody is claiming responsibility for it. Iranian President Hassan Rouhani says he didn't request the move, while both Italian Prime Minister Matteo Renzi and Culture Minister Dario Franceschini both deny any role in the cover-up. An Italian opposition politician, however, blames the prime minister's office for the brouhaha.
---
Snapshot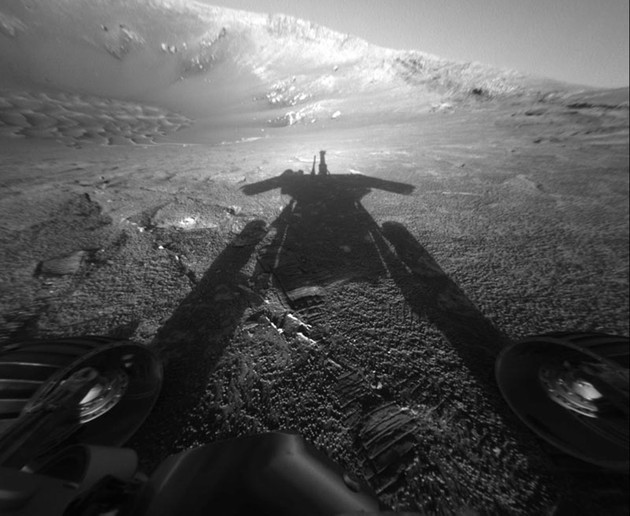 ---
Quoted
"Helen Keller can tell you from the grave that Clearview looks better." —Donald Meeker, a graphic designer, on the road-sign font he helped develop—which is now being replaced
""There's a lot more turnover and less security in the job market than when my parents were my age. … [But] the same thing that causes less security and stability in jobs is the same thing that makes it easier to get ahead." —Melissa Coulbourn, 45, a personal assistant from Texas
"The probability of loafing at all does decrease in recessions … but the amount of loafing done by those who loaf increases." —Dan Hamermesh, an economist, on slacking off at work
---
Evening Read​
A.K. Whitney on the man who tried to kill math in America—the "million-dollar professor" William Heard Kilpatrick:
Kilpatrick (who earned his moniker not for his salary but because his packed lectures swelled Columbia's coffers), had a lot of cult-leader-esque charisma. "At times there did seem to be a mysterious and unexplainable ambience surrounding Kilpatrick as he taught," writes Kilpatrick's biographer, the professor and historian John Beineke, in And there were giants in this land: The Life of William Heard Kilpatrick. "He would teach classes at Teachers College with 500 or 600 students in an auditorium, and individuals would speak of feeling as though they were the only ones in the room." This may explain why, when Kilpatrick told his adoring crowds that "we have in the past taught algebra and geometry to too many, not too few," they took him seriously. Kilpatrick believed that anything beyond arithmetic was useless to most of the population. He even worried that the instruction of complex math was harmful to everyday living.

He didn't always feel that way, having studied math at Mercer and Johns Hopkins universities and spending the earlier part of his life as a primary- and secondary-school math teacher and math professor. What made him turn against the subject? Blame a heady mix of social science, including Darwinism and psychology, and a clear distaste for authority of any kind.
---
News Quiz
1. Bernie Sanders would be the first ________ candidate ever to win a primary election.
(See answer or scroll to the bottom.)
2. An unusual side effect of brain damage can be speaking with a _________.
(See answer or scroll to the bottom.)
3. "Budge," a slang term from 1990s Philadelphia, means that something is ________.
(See answer or scroll to the bottom.)
---
Reader Response
Why does Bernie Sanders oppose reparations—and is he right to do so? Longtime reader Jim Elliott joins the debate:
Reparations—except for those for whom specific monetary harm can be identified, such as through redlining—are not an exchange of silver for our collective moral penitence. Reparations, as Coates reads to me, are a moral, intellectual, and historical exercise. The closest analogy I can think of is South Africa's Truth and Reconciliation Commission.

This would be a monumental undertaking. It would be immensely painful, because it would involve going to war against our national hagiography, our very own sense of self as Americans and the intrinsic, inherent virtues we attribute to our Founding and the ideals that led to it. Worse, it would demonstrate to us that those still living and we ourselves continue to fail to live up to those ideals.
This reader is skeptical that such an undertaking is possible:
Reparations isn't just not feasible for the time being, but a complete non-starter. And yes, this is due to the fact that a lot of white people, non-black minorities, and yes, even some black people, simply don't understand the full scope of the real, tangible, financial damage done to black people in this country through state-allowed and even state-sponsored white supremacy. …

Does it say something depressing about America that we're still unable to come to grips with this legacy of ours? Of course! But when it comes to politics, results are what matters, and the fact remains that it would be electoral suicide for Sanders to come out on the side of reparations. And if you think that Sanders is the best person for the job, that matters. It has to matter.
Read more perspectives here.
---
Verbs
Artificial intelligence victorious, "clean freak" galaxy located, DeLorean cars return, stadium-dwelling woolly mammoth found.
---
Answers: jewish, foreign accent, cheap (in a bad way)
---