The Atlantic Daily: Campus Attack in Pakistan, Record Global Temperatures, Planetary Discovery
Armed militants gunned down dozens at a university, 2015 was named the hottest year in modern history, researchers presented evidence for a ninth planet, and more.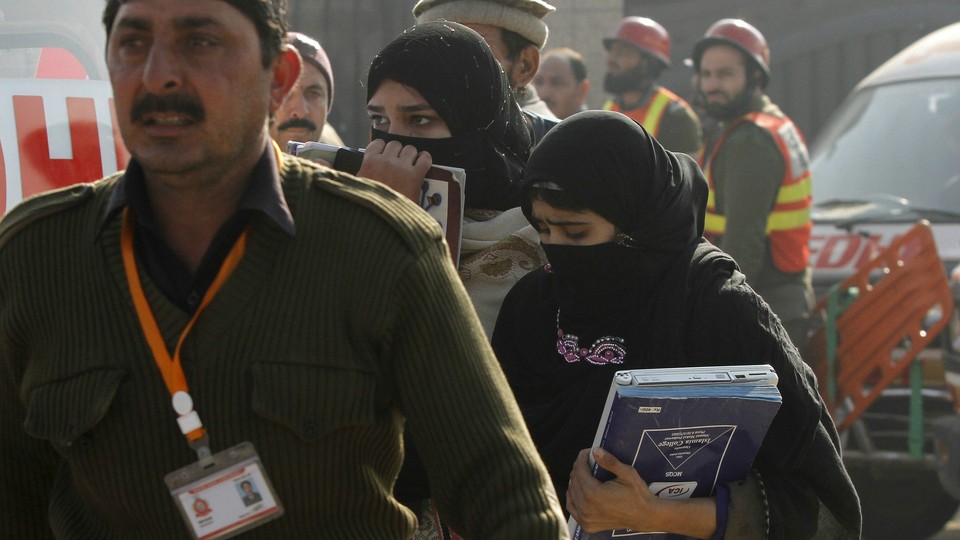 What We're Following: The Assault on Bacha Khan University
At least 20 people were killed and more were injured when armed gunmen stormed the university in northwestern Pakistan. The hours-long attack in Charsadda began as students gathered for a poetry event honoring the anniversary of the death of the 1920s Pashtun independence activist and pacifist for whom the school is named. The assailants were killed in a shootout with army and police officers, and Pakistan's prime minister declared a national day of mourning.
A Troubling Trend: The U.S. National Oceanic and Atmospheric Administration and NASA reported that 2015 was Earth's hottest year since record keeping began in 1880. Scientists said that the planet's average surface temperature has risen about 1.8 degrees Fahrenheit (1.0 degree Celsius) since the late 19th century, a change they largely attribute to the increased presence of carbon dioxide and other human-made emissions in the atmosphere.
A Potential New Planet: A pair of astronomers in California say they have evidence that suggests a giant planet is orbiting in the the far-reaches of the solar system and is large enough to qualify as its ninth planet. The planet, which has not been directly observed, has a mass about 10 times that of Earth and takes between 10,000 and 20,000 years to make one orbit around the sun.
---
Snapshot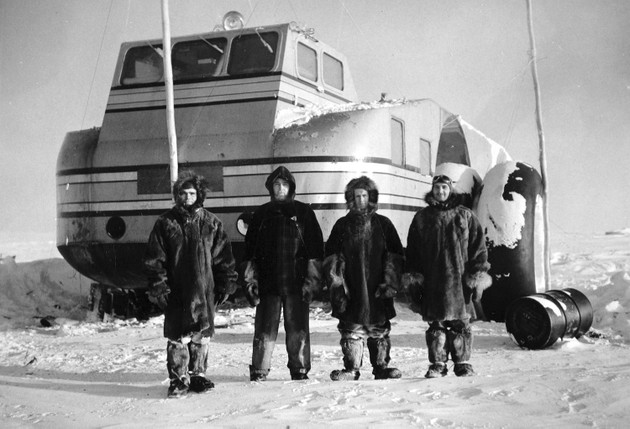 ---
Quoted
"This is my kryptonite, but this is her rocket fuel. We're like comic-book superheroes that are just as divergent as can be." —Jill Viles, who diagnosed her own rare genetic disorder, on the gene mutation she shares with an Olympic athlete
"We wanted … to make sure that this was a place where people came to live, not die." —Charlene Boyd, who runs a nursing home that houses a preschool
"As his first name suggests, he is the son of a Scottish immigrant, and I apologize for that." —Anne McLaughlin, a Scottish member of the British Parliament, on Donald Trump
---
Evening Read
Megan Garber discusses grief-policing on social media:
Mourning is, on top of everything else, … in fact a deeply communal concern. "I remember the jokes we used to have LOL! ," posted on a Facebook wall, isn't merely a declaration of a memory of the deceased; it's a declaration of support to the deceased's family and friends. It's a condolence card. The author of this sentiment was, in essence, attending a virtual wake.

So, too, were the many, many people who expressed their grief about the passing of Bowie. Posting videos, sharing favorite songs, telling the world about first Bowie concerts and first Bowie albums, about what Bowie meant and will continue to mean—this was not, overall, "crocodile tears." It was evidence of people doing what they always will: using the tools available to express themselves and share their feelings with other people. They were forming a community of grief. #RIPDavidBowie was a hashtag, yes; it was also a funeral.

Which is also to say that the Internet is, in some sense, returning us to the days before war transformed grief into a largely solitary affair. Public mourning—via Twitter, via Facebook, via Tumblr—has become its own kind of ritual.
---
News Quiz
1. AirBnB has received criticism for allowing its users to list and rent apartments in __________.
(See answer or scroll to the bottom.)
2. A recently discovered prehistoric mass grave suggests that __________ weren't so peaceful.
(See answer or scroll to the bottom.)
3. Could __________ make the U.S. Supreme Court more transparent?
(See answer or scroll to the bottom.)
---
Reader Response
In our latest issue, Erika Christakis writes that the emphasis on academic skills in preschool is "crushing kids." A reader who served as a preschool board president writes:
I once naively suggested to the senior teacher that maybe we should have more academics—reading and math. I wanted my kids to have a head start in kindergarten. She said: "At this level, play IS academic."

She explained that the adult attributes we call "character" are life skills acquired early, beginning in preschool. These include perseverance, determination, honesty, follow-through, self-respect, leadership, listening skills—even creativity and charisma. Kids with these skills, she said, have no problem with academics later.
See more reader comments here.
---
Verbs
Russian ruble slid, U.S. legislation on refugees blocked, Michigan governor apologized, Mos Def charged, ancient Vietnamese turtle mourned.
---
Answers: THE WEST BANK, HUNTER-GATHERERS, ROBOTS
---