The Atlantic Daily: North Korea's Bomb Claim, Cologne and Sexual Assault, Alabama and Gay Marriage
One nation may or may not have detonated a hydrogen bomb, German officials were mocked for their response to sex crimes, state judges were barred from issuing same-sex marriage licenses, and more.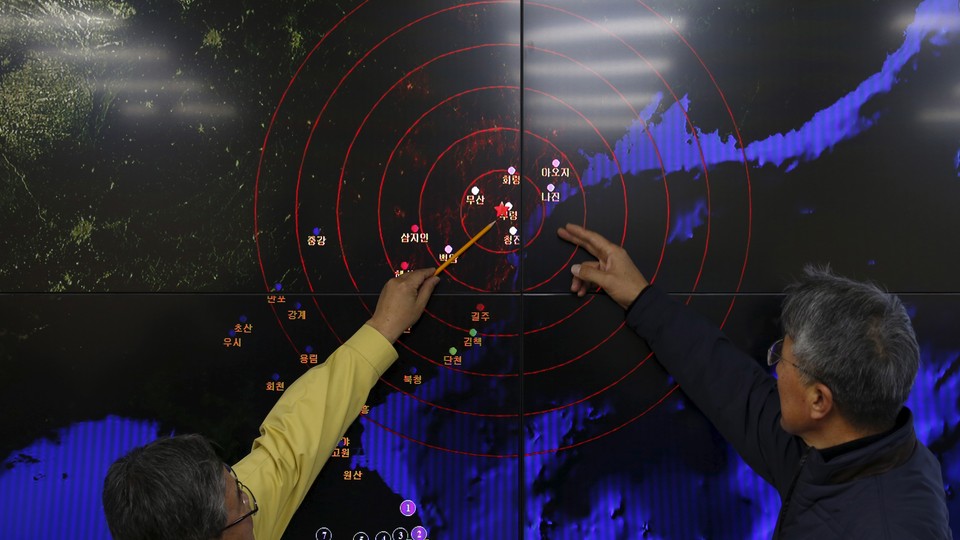 What We're Following: Did They or Didn't They?
That's the question of the day, as observers try to determine the veracity of North Korea's announcement that it had successfully tested its first hydrogen bomb, which the country said was done in "self-defense against the U.S. having numerous and humongous nuclear weapons." The White House said its intel disputes the claim. The U.S., Russia, the European Union, NATO, and China, North Korea's main ally, all condemned the alleged test.
The Fallout in Cologne: The mayor of the German city where hundreds of men allegedly groped and robbed dozens of young women on New Year's Eve is being criticized for her comments on how women should protect themselves—particularly that they should keep "more than an arm's length" from men they don't know. Meanwhile, some are linking the sex crimes, committed by what police said were Arab or North African men, to the influx of migrants and refugees in Germany last year.
A Ruling in Alabama: Alabama Chief Justice Roy Moore issued an administrative order that effectively banned same-sex marriages in the state, less than seven months after the U.S. Supreme Court ruled that same-sex marriage bans violated the Constitution. Moore argued that the Court's landmark decision only applied to the four states in that case, and not to Alabama.
---
Snapshot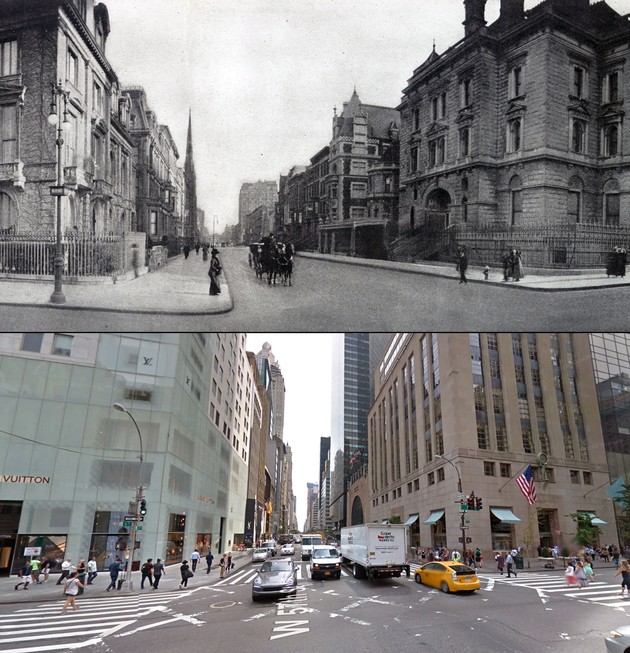 ---
Quoted
"Naughty animals, doing people things." —what 8-year-old Caleb Sansom, of Edinburgh, likes in literature
"There's no standardization of how these exams get conducted. There's no oversight and no one's responsible for this."—Rebecca Smith-Bindman, a radiology professor, on CT scans
"Where are we supposed to go? Can Donald Trump answer me that question?" —N.A., a Syrian refugee in Connecticut
---
Evening Read
Adrienne LaFrance on the history—and future—of email:
In 2016, instead of being the subject of romantic comedies and love songs, email is at the center of conversations about digital overload and work-life imbalances. The words "drowning," "avalanche," and "tyranny" are used. People resent their inboxes because they are not in control of them. Email takes a psychological toll. It "emotionally weighs on us," said Alex Moore, CEO of Boomerang, which offers a suite of efficiency tools like email scheduling, snooze features, read receipts, and reminders.

"We let email interrupt us dozens and dozens of times a day, and that is awful," Moore said. "There's research out there that says every time you get an email notification and you look at it, it takes you 64 seconds to recover. You basically can never work. You're constantly recovering from the notification."

"We're stressing ourselves out," he added. "We're living in notification hell."
---
News Quiz
1. Half the world's people live on ____ percent of its land.
(See answer or scroll to the bottom.)
2. A selective intelligence army unit in the country of __________ is recruiting teens with autism.
(See answer or scroll to the bottom.)
3. Astronomers are finally doing something about __________.
(See answer or scroll to the bottom.)
---
Reader Response
As the critical reactions to Star Wars: The Force Awakens evolve, Jim Ellis points to how director J.J. Abrams shaped the film:
Given that he's a great collaborator, a brilliant producer, and has access to the ur-strings of geekery, he is best-suited to the role we see him in now: Bringing beloved properties back from the brink of death or from beyond the grave. He rescued Tom Cruise's Mission Impossible series with the third film. He is currently shepherding Westworld to television and two of the most beloved video games of the last 20 years (Half-Life and Portal) to film. Anyone, and I mean anyone who saw Star Trek should have known exactly what Disney was doing when they hired Abrams: Reviving a beloved franchise so they could sell everything to everyone across the globe (Daisy Ridley and John Boyega aren't "political correctness," people; they're global economics). That's what Abrams is good at.

And he delivered.  
Read the full note here.
---
Verbs
Netflix balloons, Chipotle subpoenaed, Ted Cruz's U.S. citizenship questioned, $500 million Powerball jackpot hyped, another presidential campaign launched.
---
Answers: 1, israel, sexual harassment
---