The Atlantic Daily: Terrorism in Jakarta, Alan Rickman's Legacy, Powerball Winners
Assailants struck in the middle of the day in Indonesia's capital, the talented British actor died from cancer, three lucky people's lives changed, and more.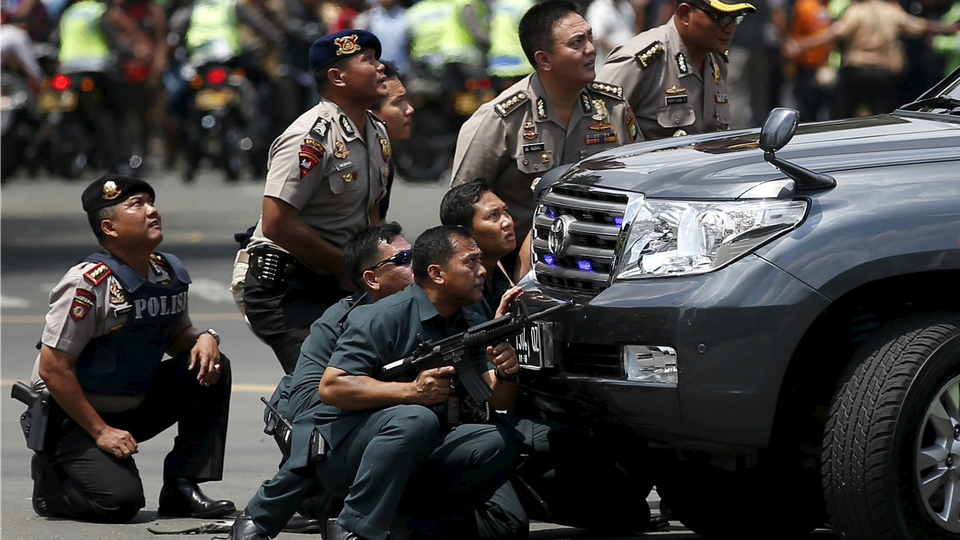 What We're Following: The Deadly Attack in Jakarta
A terrorist attack in a major commercial district in the capital of Indonesia, the world's most populous Muslim nation, left at least two people dead and 19 others injured. Five attackers struck in the middle of the day, shooting civilians and detonating suicide bombs, before being killed themselves. The Islamic State has claimed responsibility for the assault.
The Death of Alan Rickman: The British actor and director, who defined villainy for multiple generations with his roles as Hans Gruber in Die Hard and Severus Snape in the Harry Potter films, died from cancer at the age of 69. Rickman's career spanned more than four decades and included dozens of memorable roles, both on stage and the silver screen.
These Slim Odds: Three tickets had the winning numbers for the $1.5 billion Powerball jackpot, which started out at a comparatively paltry $40 million in November and ballooned as drawing after drawing did not produce a winner. The lucky players, who purchased the $2 tickets in California, Florida, and Tennessee, will split the prize.
The Sixth GOP Presidential Debate: It's on tonight. Follow along with our liveblog on theatlantic.com.
---
Snapshot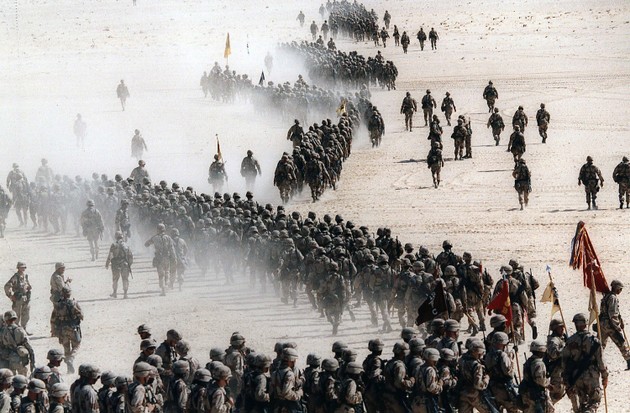 ---
Quoted
"If you walked outside and saw a person who was six feet tall, and then someone who was six thousand feet tall, you would notice." —Todd Thompson, who studies supernovae
"The nontraditional student is the new normal." —Elizabeth Lower-Basch, an expert on welfare policy
"We marine biologists refer to it as defecation." —Christin Khan, who studies whales, on a whale photographed doing just that
---
Evening Read
Megan Garber on Target's collaboration with the spinning brand SoulCycle:
Target, as a gym! The big-box store, selling not just paper towels and light bulbs and Kraft Macaroni and Cheese at low-low prices, but also "energizing new experiences"! And yet the weirdest thing here isn't Target's positioning of itself as a mass personal trainer. It's what its collaboration with SoulCycle suggests about the future of fashion.

The SoulCycle partnership, after all, is only the latest of Target's high-end collaborations—which have, up to this point, involved clothing. While many other brands have teamed up with high-end fashion houses (see: H&M and Balmain, Macy's and Giambattista Valli, JCPenney and Charlotte Ronson, etc.), Target has become particularly known for such collaborations. Mizrahi in 2002. Rodarte in 2009. Lilly Pulitzer in 2015. The retailer, ever since Michael Graves introduced his Target-ed teapots to the store in the 1990s, has made a canny branding strategy out of its "[designer] x Target" capsule collections, helping to transform its stores from mere big-box outlets—uncool, drably pragmatic, dully Walmart-esque—into places that are, in their way, fashionable. Target became Tar-JAY. (Or, if we're being phonetically accurate about it, Tar-ZHEY. Or maybe even better yet, Targé.) Target stores, under the marketing regime of the late '90s and early 2000s, were bathed not just in fluorescent lighting, but also in the warm glow of cultural aspiration.
---
News Quiz
1. The number of prisoners at Guantanamo Bay fell below __________ for the first time since it opened in 2002.
(See answer or scroll to the bottom.)
2. The Chinese government is cracking down on __________ who work in the country.
(See answer or scroll to the bottom.)
3. A tropical storm over the Atlantic Ocean was upgraded to a hurricane, marking the first Atlantic hurricane to form in January since __________.
(See answer or scroll to the bottom.)
---
Reader Response
Yesterday, a reader made the case for Hillary Clinton over Bernie Sanders. Today, another reader, who has worked for both Clinton and Sanders, responds:
If the arguments for Clinton are accomplishment, bipartisan cooperation and the ability to advance legislation under less than optimal conditions and bureaucratic/executive experience, suffice it to say that Sanders, who has held an elected office of one sort or another since 1981—longer than I've been alive—has it in spades. As evidence, look to his legislative record, or to his long history of working—against apparently immovable conservative opposition—to craft and enact legislation.

Not only that, but in many of these cases, his opposition is often won over and becomes an ally! This has been thoroughly documented not only in the New York Times ("As Mayor, Bernie Sanders Was More Pragmatist Than Socialist"), National Journal ("Bernie Sanders Is a Loud and Stubborn. Republicans Like Him Anyway."), the Boston Globe ("Bernie Sanders Is Cold as Ice") and even here in The Atlantic ("Bernie Sanders, the Socialist Mayor").
Read the full note and more discussion here.
---
Verbs
Sixth GOP presidential debate previewed, Oscar nominees announced, David Bowie's life mapped, Planned Parenthood sues.
---
Answers: 100, human-rights lawyers, 1938
---