The Atlantic Daily: Iraq in the Time of ISIS, SCOTUS and Immigration, Water Crisis in Michigan
A UN report estimated thousands of civilian deaths, the U.S. Supreme Court agreed to consider a legal challenge against Obama's executive actions, Flint received more national attention, and more.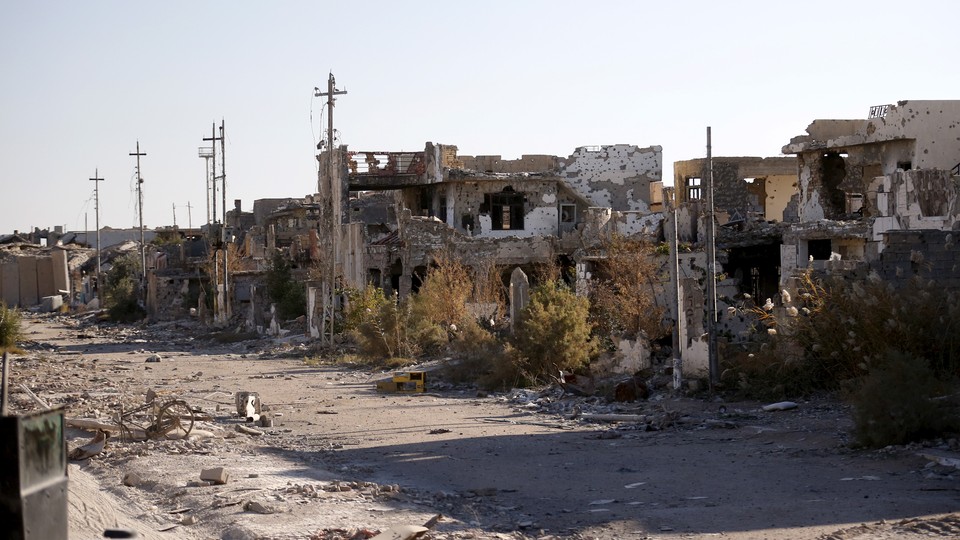 What We're Following: A 'Staggering' Civilian Toll
Thousands of civilians in Iraq have been killed, maimed, or displaced over the last two years, according to a new United Nations report. Between the start of 2014 and October 31 of last year, 18,802 Iraqis were killed, 36,245 were wounded, and 3.2 million were displaced. Islamic State fighters have enslaved about 3,500 others, mainly women and children, and forced hundreds of children to fight alongside the group's militants.
The Fate of Obama's Immigration Plan: The U.S. Supreme Court has agreed to consider a legal challenge against the president's executive actions that has left nearly 4.3 million undocumented immigrants in legal limbo since late 2014. A coalition of 26 states led by Republican governors alleges that Obama's actions, which would allow undocumented immigrants to register with the government without threat of deportation, are unconstitutional.
The Growing Water Crisis in Flint: Almost a year after public-health officials first warned about lead poisoning in the Michigan town, the city's toxic water-supply crisis is receiving a national response. The Obama administration has declared a state of emergency in Flint and appointed a member of the Department of Health and Human Services to oversee the federal response to the crisis.
---
Snapshot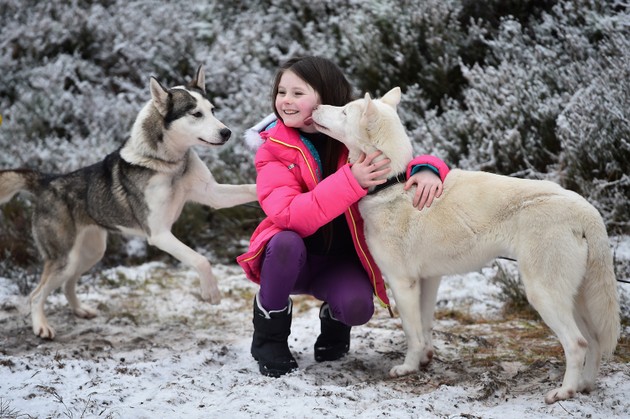 ---
Quoted
"I just took out a bullet from the back of a guy's head an hour ago." —Rory Murphy, a neurosurgeon
"You get a bunch of people at the table and you just keep slugging it out." —Charlie Luken, mayor of Cincinnati, on how to reform a city police force
"You don't have a giant scarab beetle living under your TV. … There could be a really cool spider just under your feet!" —Matthew Bertone, who studies the insects in American homes
---
Evening Read
Shayla Love on building the world's most accurate pendulum clock:
Martin Burgess … lives 3,500 miles from New York on a rural plot of land in Essex, England. He is a clockmaker trained by blacksmiths, a restorer of Egyptian antiquities, and one of the foremost experts on chainmail in the U.K., if not the world.

In the 1950s, in a bookstore in London, Burgess bought a biography of [the 18th-century clockmaker John] Harrison, who is best known for inventing the chronometer, or sea clock. … But in the years before he created his marine timekeepers, Harrison made precision pendulum clocks, also known as regulators. At the time, George Graham, the period's most prominent clockmaker, was building clocks that were accurate to a second per day. Harrison, who was trained as a carpenter, not a clockmaker, made clocks almost entirely out of wood; according to Harrison, they were so accurate that they changed by only a second a month, far better than any other clock being made for use on land or sea. But he believed that he could do even better: By using his theories, Harrison claimed, it would be possible to make a clock with an error of one to two seconds per year. …

"Everybody said, 'That's a lot of nonsense,'" Burgess said. "'Second to the month? No. Those things couldn't possibly.' Well, I was pretty sure they did."
---
News Quiz
1. Now that's some conjugation: In the dialect of __________, spoken in the Caucasus mountains, a verb can occur in 1,502,839 different forms.
(See answer or scroll to the bottom.)
2. A new report has found that just __________ people own the same wealth as 3.6 billion people, or about half of the world.
(See answer or scroll to the bottom.)
3. Actors __________ and __________ are skipping next month's Oscars ceremony thanks to its all-white acting nominees.
(See answer or scroll to the bottom.)
---
Reader Response
A mother who chose to abort her pregnancy after learning that her unborn child had extreme spina bifida shares her story:
I was never so desperate for a miracle as I was that day. I've never wanted to wake up from a nightmare so badly. As I was strapped to the operating table, I asked to please let me see her one more time, so the nurse turned the ultrasound screen toward me and I cried my eyes out as I said goodbye. The nurse teared up and rubbed my arm and tried to comfort me. I'll never forget that gesture of kindness on her part.

And then, with a hard poke of my belly, my daughter was gone. She no longer moved. I had to carry my baby girl's lifeless body in my belly for 24 hours before labor was induced. I've never wished to die before, but I just wanted to end my pain and to be with my daughter somewhere where she wasn't in pain. I've never apologized to someone I had never met so much. I think I apologized to her a million times, but I've never regretted my decision. …

I am thankful everyday that my daughter wasn't born. I made my first and only decision as her mother not to allow her to suffer and I am the only person who should ever have that right.
Read the full note, and more women's stories, here.
---
Verbs
Number of complaints in Cologne attacks grows, East Coast snowstorm looms, newly freed Iranian-Americans celebrated, Donald Trump endorsed.
---
Answers: ARCHI, 62, SPIKE LEE, JADA PINKETT SMITH
---