The Atlantic Daily: Donald Trump and Muslims, San Bernardino and Radicalization, Paris Climate Talks
The presidential candidate drew criticism for his latest policy proposal, investigators continued to probe the motives behind the mass shooting, nations considered a resolution on carbon emissions, and more.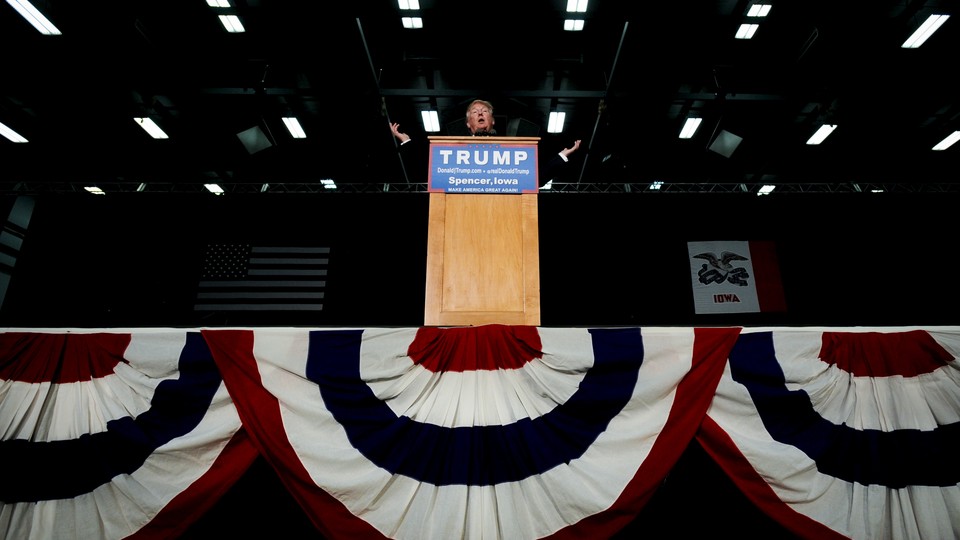 What We're Following: Remarks by the Republican Presidential Frontrunner
Last night, Donald Trump demanded a ban on all Muslim immigration into the United States. Today, the backlash came, and from all over: the British and French prime ministers, Paul Ryan, Dick Cheney, and even J.K. Rowling all slammed the real estate mogul for his policy proposal. But Trump had his supporters, too, which points to a divide within the GOP: There's the wing that adheres to set ideas about limited government, strong national defense, and traditional family values, and then there's the wing that depends on a raw appeal to emotion.
The Motives Behind the California Shooting: Investigators say the husband and wife who killed 14 people and wounded 21 others in a shooting rampage last week had been "radicalized" for "quite some time." But the process by which a person grows radical involves a complex mix of variables, and the "how" and "why" of the killers' reasoning remains murky.
Week Two: It's the second week of climate talks in the French capital, and negotiators are working on a 48-page draft resolution they prepared during week one. One big question: Should the world's nations attempt to limit climatic warming to 1.5 degrees Celsius, instead of the previously agreed-upon 2 degrees? The U.S. and China have both signaled tentative support for 1.5, while Saudi Arabia and India oppose it.
---
Who's on Your List?
As the holiday season ramps up, your stress level might be rising accordingly. Maybe you've got a pretty good idea of what to get the friends, family members, and colleagues on your gift list—except for that one person. Let us give you a hand.
In a different take on the traditional gift guide, Atlantic editors will brainstorm the perfect gifts for a few readers to get the tricky recipients on their lists. Just fill out this form to give us a little background, and we'll pick the ones we think we can help you out with.
---
Snapshot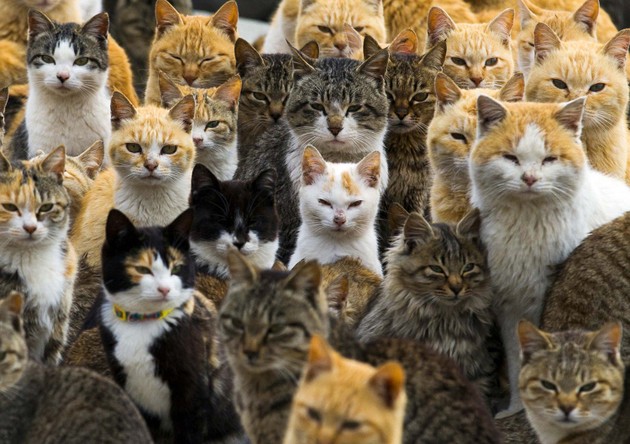 ---
Quoted
Erin Johnson, the head elf at Bloomingdale's: "You have to talk to the kids in an elf way, and talk to the parents in a not-elf way."
Yuni Chang, a college student, on the role of Asian Americans in campus protests: "It's hard to realize that you can be both an oppressor and an oppressed person."
Benjamin Abella, who studies emergency medicine, on his students: "The more they see of my life, they say, 'We don't want to do what you do.'"
---
Evening Read
Olga Khazan talks to a family that's raising four kids in a homeless shelter:
The shelter, a converted schoolhouse called Sarah's Hope, is situated in a rough part of Baltimore, just a few blocks from where the Freddie Gray riots raged. But it's spotless, safe, and well-run—a far better hand than many other homeless families are dealt.

If it was just her, Cierra would have braved the streets. But the shelter is best for the children.

Still, it's depressing. She has nothing. Other shelter residents gather on the porch to eat fast food, one of the few treats they can afford.

"Mommy, I want an ice cream," her oldest daughter, Ma'lia, would say.

"I can't give it to you," Cierra would respond.

It makes a person "look like a bad parent when your child is sitting there asking for food," she says. And Cierra does not want to be a bad parent.
---
News Quiz
1.  Some space scientists want to abandon the term __________ to describe a spacecraft driven by a human.
(See answer or scroll to the bottom.)
2. Coming to television next year: a 24-hour shopping channel that sells __________.
(See answer or scroll to the bottom.)
3. The city of __________ joined New York City, Hawaii, and others to raise the smoking age from 18 to 21.
(See answer or scroll to the bottom.)
---
Reader Response
A reader suggests a possible cost of America's drone-strike policy:
It is the policy of the United States that it may kill anyone it wants in certain areas of the Middle East; the executive branch decides and kills. … As a result, everyone in the affected areas of the Middle East has for a long time lived in peril of a sudden deadly attack by the United States. … Given that the people subject to U.S. violence will retaliate "by such means as are available," what are we in for?  It appears that their capabilities are limited, for now, to relatively small-scale random killings by suicidal attackers such as those in San Bernardino.  U.S. authorities can prevent some of these attacks, but not all.  At least so long as the U.S. pursues the discretionary killing policy described above, every American must bear the risk of being killed or maimed in the occasional retaliatory San Bernardino. …

Americans have persuaded themselves that their country can wage war on foreigners at no personal cost to them, but only because they refuse to see the connection between such wars and the desire of those subject to them to retaliate.  They are persuaded by propagandists such as Fox News that what is really retaliation occurs because attackers "hate us for our freedoms."  We in fact are the front-line soldiers in the drone war.
Read the full comment, and other responses, here.
---
Verbs
Santa signed, Arctic invaded, reality of gunshot wounds explained, Justin Trudeau profiled, D.C. metro anagrammed, what the New Jersey Muslims Donald Trump says "cheered" on 9/11 actually did.
---
Answers: "manned," Guns, cleveland
---