The Atlantic Daily: San Bernardino Suspects, Combat Jobs for Women, Pistorius Conviction
Police identified the shooters of a deadly rampage in California, the Pentagon made an historic announcement, an Olympic runner received a murder sentence, and more.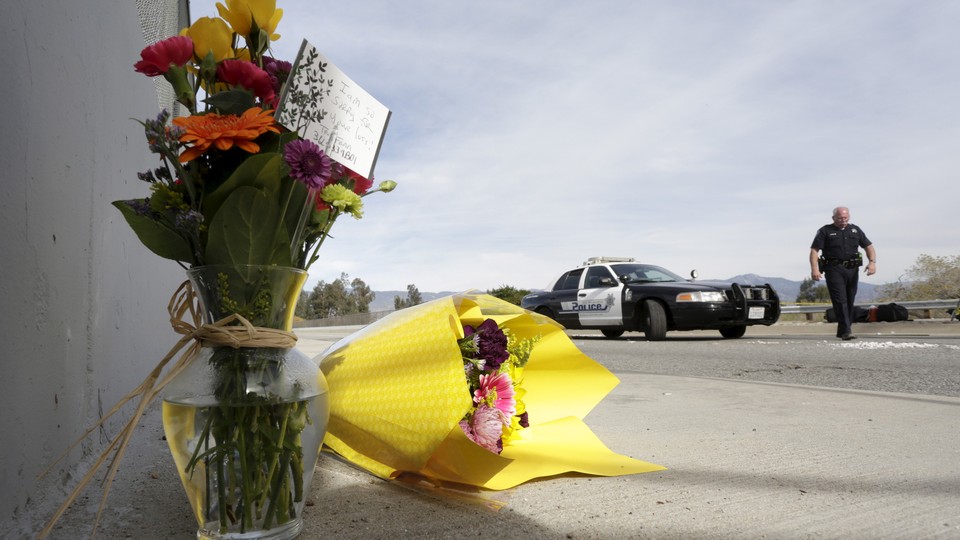 What We're Following: Who Were the Shooters?
Police and news reports have pieced together some of the sequence of events that led to the shooting at the Inland Regional Center yesterday. The San Bernardino County Health Department had rented out a conference room for a holiday party for its employees, including Syed Rizwan Farook, 28. Farook left after some sort of dispute, and returned with his wife, Tashfeen Malik, 27, carrying assault rifles. They opened fire, killing 14 people and injuring 21, and fled to a neighboring town, where they were shot and killed by police. Investigators have discovered thousands of rounds of ammunition and a dozen pipe bombs at the couple's rented home, and are considering terrorism and a workplace dispute as possible motives.
An Historic Decision: The Pentagon announced that women would soon be eligible for all combat jobs in every branch of the armed forces—more than a century after they were first officially allowed to serve in the U.S. military as nurses. This means that, for the first time, women can apply and train to become Army Rangers, Green Berets, Navy SEALs, Marine Corps infantry, "and everything else that was previously open only to men," said Defense Secretary Ash Carter.
A Murder Sentence: A South African appeals court overturned a lesser sentence of manslaughter against Oscar Pistorius, the Olympian runner, and found him guilty of murdering his girlfriend, Reeva Steenkamp. The earlier sentence—manslaughter—was handed down by a court last year. Pistorius, who was released one year into that sentence, now faces at least 15 years in prison.
---
Snapshot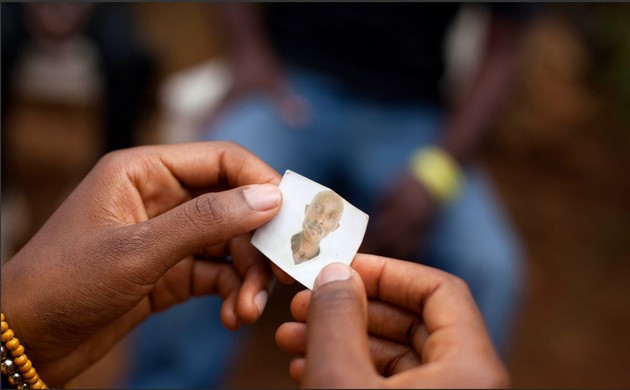 ---
Quoted
Barack Obama, president of the United States, on Americans' ability to buy guns: "When individuals decide that they want to do somebody harm … right now, it's just too easy."
Kim Saigh, a tattoo artist in Los Angeles: "Tattoos have a life of their own."
What Samantha Hess, a professional cuddler, used to wonder: "Why isn't there a Starbucks for hugs?"
---
Evening Read
Antonia Malchik on the untold stories of the hairbrush:
Depending how it's wielded, the hairbrush can also be an instrument of control, or of love. As a child, I would stubbornly refuse to brush my hair before I left the house, which always infuriated my mother. "You know what my father did when I refused to brush my hair?" she would tell me. "He cut it off." My mother had grown up on a Montana frontier town in the decades before parenting made room for a child's willfulness.

But I didn't mind when my father used to brush it. He started at the very bottom, working his way up about half an inch at a time—the only effective method, if you didn't know, for brushing hair of any noticeable length; starting too high simply adds to lower tangles, creating impassable knots that take painful minutes or sometimes scissors to undo—and I didn't object because he knew how to tie my hair up in a high ponytail just like Sandra Dee's in Grease. By the time I was in junior high I was doing the same for my younger sister. And to this day, when my older sister visits, one of the first things I do is to spend an hour brushing out her waist-length hair, a mane so thick and heavy that ponytail holders and clips couldn't hope to hold it.
---
News Quiz
1. In the United States, rates of the once-rare disease _________ are now climbing again.
(See answer or scroll to the bottom.)
2. A former coal executive was found guilty of conspiracy for covering up safety violations that led to the worst _________ in the U.S. since 1970.
(See answer or scroll to the bottom.)
3. Construction of the world's largest _________ in Hawaii has been put on hold indefinitely.
(See answer or scroll to the bottom.)
---
Reader Response
A reader addresses the racist legacy of Woodrow Wilson:
Yes, Woodrow Wilson was a racist. Yes, he did things that are beyond the pale for the time. These were, and are, horrendous. But if we want to use that standard, let's tear down every monument or reverence to Abraham Lincoln. America's greatest citizen did not believe in the equalities of the races. [Lincoln said, for example: "I am not, nor have ever been in favor of bringing about in any way the social and political equality of the white and black races."] He believed in white rule. [Here and here are historians who emphasize that.]

But perhaps the words of Fredrick Douglass best sum it up, "Viewed from the genuine abolition ground, Mr. Lincoln seemed tardy, cold, dull, and indifferent; but measuring him by the sentiment of his country, a sentiment he was bound as a statesman to consult, he was swift, zealous, radical, and determined."

Let us move forward, remember the past, but build for the future.
Read the full comment, and more perspectives, here.
---
Verbs
California gun laws weighed, Secret Service mishaps detailed, "survival food" sampled, Disney dates arranged, the secret lives of fossils revealed.
---
Answers: syphilis, mining disaster, TELESCOPE
---