The Atlantic Daily: San Bernardino Shooting, U.K. Vote on ISIS, Turkish President's Promise
Gunmen opened fire at a social-services facility in California, the British Parliament debating bombing Islamic extremists in Syria, Turkey defended itself against Russian accusations, and more.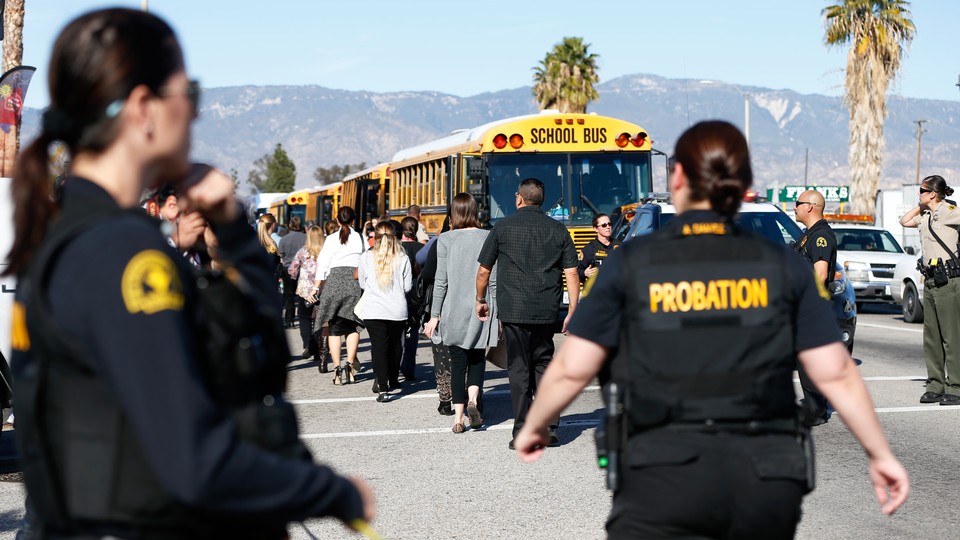 What We're Following: The Shooting in California
As many as three people opened fire at a facility for individuals with developmental disabilities in San Bernardino this afternoon, killing 14 people and injuring 14 others. Police have shut down local government buildings and are searching for the perpetrators. The Inland Regional Center has provided social services to clients for over 40 years.
The United Kingdom's Decision: Members of Parliament are closing out 10 hours of debate on whether Britain should expand its airstrikes against the Islamic State into Syria. Lawmakers are expected to vote in favor of the intensified response. Britain is the second-largest contributor to the U.S.-led coalition against the Islamic State in Iraq, conducting 8 percent of strikes there. The country has been bombing the terrorist group in Iraq since last year.
---
Snapshot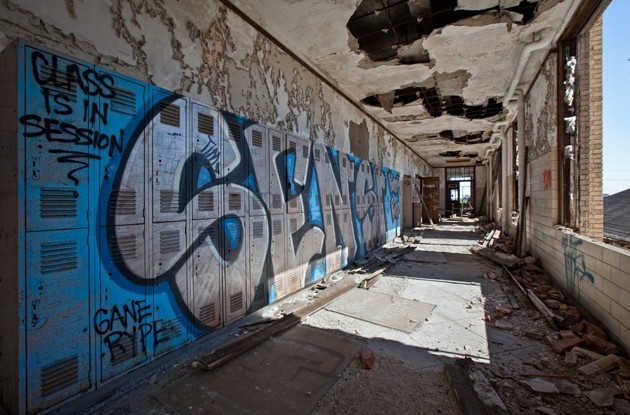 ---
Quoted
Sarah Gray, whose child died because of a fetal birth defect: "If you have the skills and the knowledge to fix these diseases, then frickin' do it."
Candice Miller, a Republican congresswoman from Michigan: "I'm not sure how much self-reporting a terrorist would do."
Jenny Chase, who studies the solar industry, on how solar power got so cheap: "It's all about the experience curve. The more of something we do, the better we get at it."
---
News Quiz
1. Archaeologists in Jerusalem announced the discovery of a rare 2,800-year-old clay seal they believe belonged to a ________.
(See answer or scroll to the bottom.)
2. Did you know that there are coloring books marketed just for ________?
(See answer or scroll to the bottom.)
3. The members of the generation that comes after Millennials will be called ________, according to a nationwide survey by—who else?—MTV.
(See answer or scroll to the bottom.)
---
Evening Read
Jeanne Marie Laskas on the brain that sparked the NFL's concussion crisis:
It was a warm day in May 2003 when [pathologist Bennet] Omalu drove up to the University of Pittsburgh to see his former professor, the neuropathologist Ronald Hamilton, who had been his teacher through his two-year fellowship training. "I have something for you to look at," Omalu said, and he handed him the tray of slides. …

The brain didn't look battered at all on gross examination, he said. It looked perfectly normal. It wouldn't be something a pathologist would have cause to go looking for. There would be no signs of it in a normal autopsy. You would have to know the clinical history. You would have to then go cut the brain, stain it with these particular stains, and then look at it under the microscope. You would have to go through all the steps Omalu went through, following no protocol, following the call of only his own blind curiosity.

"Dementia footballistica," Hamilton joked. He kept going back to the slides. "This is crazy. This has never been identified before."
---
Reader Response
A reader joins the debate over a pro-gun event on a college campus:
For almost twenty years now, we've lived in an age where several times a year a disturbed man will get a gun and shoot up public places. It's possible that I may go into work on a day that a domestic terrorist targets my school and it could be my last day. I do not dwell on this possibility any more than I linger on thoughts of whether I could die in a car crash. And I am aware I am more likely to die in a car than in a mass shooting. Nevertheless, campuses don't really feel like safe places to me.

It's not because of speech. It's not because of racial tension or sexual violence, both of which deserve our attention. It is because of how vulnerable I am to the whims of a domestic terrorist. And no one seems to really have a solution to the problem because all conversations about shootings devolve into a fruitless argument about gun control.
Read the full comment here.
---
Verbs
White House halls decked, cheese genes identified, Donald Trump's speeches versified, Slack encryption wish-listed, beer hopped up.
---
Answers: king, men, the founders
---