The Atlantic Daily: Oklahoma Cop's Guilty Verdict, Refugees in Canada, Dow and DuPont Merger
Jurors reached a decision in the case of an officer accused of rape, Justin Trudeau welcomed Syrian asylum-seekers in Toronto, two companies became one, and more.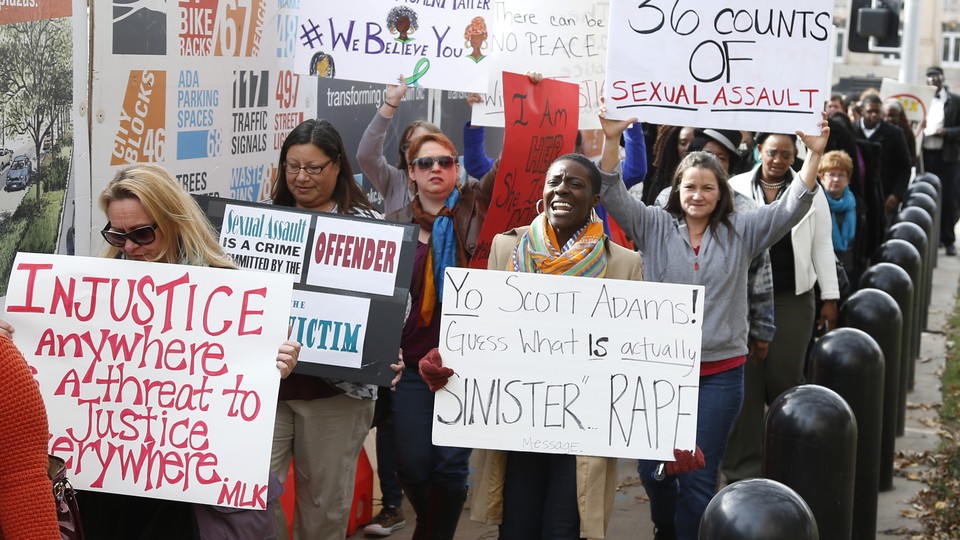 What We're Following: The Case Against Daniel Holtzclaw
An Oklahoma County jury handed down a series of guilty verdicts in the trial of former Oklahoma City police officer Daniel Holtzclaw, who allegedly raped and sexually assaulted at least 13 black women in the neighborhood he patrolled. The women had shared their stories with the media, describing a pattern of predatory behavior in which Holtzclaw used his status as a police officer both to coerce his victims during their assaults and to intimidate them from coming forward afterwards.
Coming to Canada: Prime Minister Justin Trudeau welcomed a group of Syrians refugees at an airport in Toronto as part of his government's plan to accept 25,000 asylum-seekers from the war-torn country by next February. Among the new arrivals was Kevork Jamkossian, a blacksmith who had spent the last eight months at a refugee camp in Lebanon with his wife and daughter. "We suffered a lot," he said. "Now, we feel as if we got out of hell and we came to paradise."
'A Merger of Equals': That's what the boards of directors of DuPont and Dow Chemical Company have called a merger brokered between the two chemical giants. The combined company, which will be known as DowDupont, is worth more than $130 billion.
---
Snapshot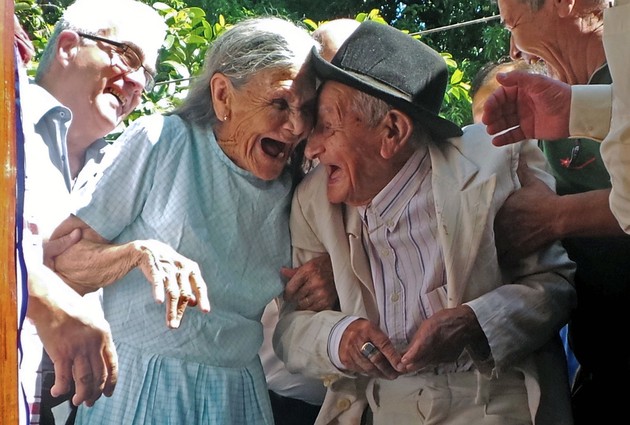 ---
Quoted
Gordon Burghardt, a psychologist and ecologist: "I have a friend who raised chickens, and he thought of them like family."
George Gellert, a medical official, on his hospital's practice of employing scribes to take notes for doctors: "This is literally an exploding industry, filling a perceived gap, but there is no regulation or oversight at all."
Phillip Rogaway, a computer scientist and encryption advocate: "I don't think you can have a healthy democracy without healthy journalism, and I don't think you have healthy journalism without the ability to conduct a private conversation."
---
Evening Read
Yoni Appelbaum on the true story of latkes:
In 1927, when the word "latke" made its English debut, The American Mercury defined the Hanukkah delicacy as "luscious … pancakes made of grated, raw potatoes, mixed with flour and shortening." Almost 90 years later, Jews are still frying the potato pancakes, and serving them up as a holiday treat. "The point of latkes at Hanukkah is not the potato but the oil," Joan Nathan explained to her readers in The New York Times this year. "What matters is the recounting of the miracle of one night's oil lasting eight nights in the temple over 2,000 years ago."

Each year, Jews throughout the United States mark the holiday by frying grated potatoes in olive oil, savoring a treat that is, as Nathan put it, "traditional, nostalgic, and crispy."

Or, at least, crispy. Because there's nothing traditional about the contemporary American latke. Virtually every element of it is a lie. Delicious? Yes. Traditional? Not in the slightest.
---
News Quiz
1. The country of __________ is testing out U.S. education policies.
(See answer or scroll to the bottom.)
2. Some air force bases in South Africa let __________ roam freely, hunting small animals that wander onto runways from nearby nature reserves.
(See answer or scroll to the bottom.)
3. There's a hotel in Vienna that is run entirely by __________, from the receptionists, to the cleaners, to the cooks.
(See answer or scroll to the bottom.)
---
Reader Response
A reader joins the debate on affirmative action:
The question should be framed as one bigger than race: Should a school be allowed to consider its needs when building an incoming class? A school may desire to promote donations by giving a preference to donors, athletic reputation by giving preference to athletes, political currency by giving preference to the children of celebrities, or a more inclusive culture by giving preference to historically underrepresented classes. Should a school have this kind of discretion?

If so, it seems reasonable that a school should have it in all areas, including race, rather than disproportionately in those areas where discretion will tend to favor the wealthy.
A reader who helped integrate his college in 1969 makes a similar point:
What we black students said at the time and I continue to hear, is that AA is just what white men have been getting throughout the history of this country and continue to get in every sphere of life.

Colleges have gone after certain groups from Day One. For centuries they went after white men exclusively. Interestingly, Harvard and Yale (among other early colleges) went after Indian students to train them to go back and domesticate (pacify) members of their tribes.

How long do we need AA in America? As long as we have racial hypocrites. You want to get rid of AA, then get rid of legacy, saving places for artists, athletes, students with rich parents, students from certain geographical areas.
Read the full comments, and more perspectives, here.
---
Verbs
Republican convention potentially brokered, hoverboards no-fly listed, deadly salamander-infecting fungal disease explained, the untold story of TV's first prescription drug ad told.
---
Answers: BRAZIL, CHEETAHS, REFUGEES
---