The Atlantic Daily: Obama and Terrorism, Criminal Charges in San Bernardino, 'Pharma Bro' Arrest
The president tried once more to assure a jittery public, federal prosecutors arrested a friend of one of the shooters in the deadly attack, a well-known pharmaceutical executive was charged with fraud, and more.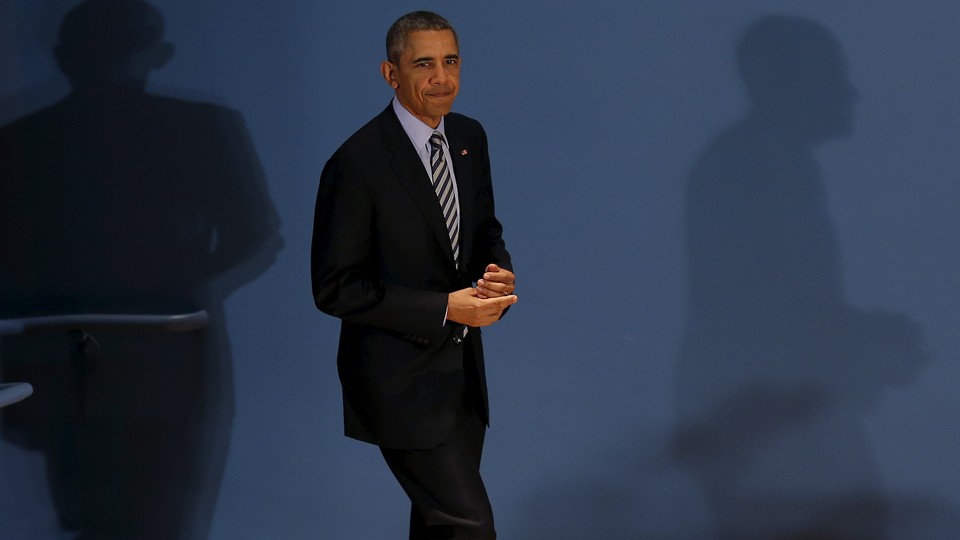 What We're Following: 'A New Phase of Terrorism'
That's what President Obama said the nation is facing during his visit to a federal agency tasked with analyzing all U.S. intelligence on terrorism. He said although intelligence officials believe there is no credible threat against the U.S, the deadly attack in San Bernardino—committed by two people inspired by terrorist groups—shows that some acts are "harder to detect." The president travels to the California town tomorrow, where he'll meet with the families of the shooting victims.
An Arrest in California: Just hours after Obama spoke about terrorism, federal prosecutors arrested Enrique Marquez, 24, a friend and former neighbor of Syed Rizwan Farook, the man who, along with his wife, Tashfeen Malik, shot and killed 14 people at his office holiday party earlier this month.The criminal complaint alleges that Marquez provided "material support—including himself, a firearm, and explosives—for crimes of terrorism." Marquez and Farook met a decade ago, and planned terrorist attacks that were never carried out, according to prosecutors.
Alleged Fraud in Pharma: Federal agents arrested Martin Shkreli, more commonly known as "Pharma Bro," in connection with securities fraud linked to a company he started. Shkreli gained the nickname for, among other reasons, raising the price of a life-saving drug from $13.50 to $750 and spending $2 million to buy the only copy of a Wu-Tang Clan album.
---
Snapshot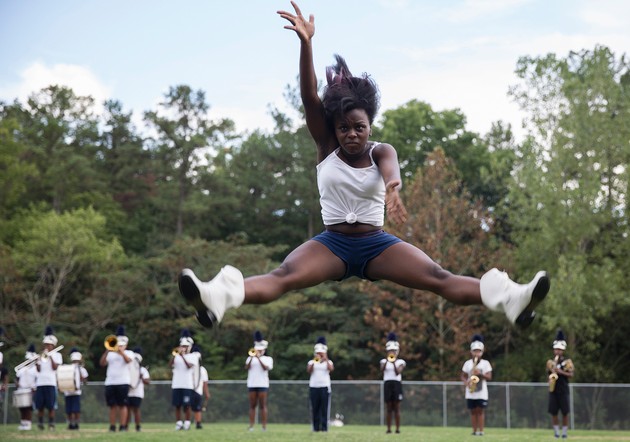 ---
Quoted
Paul Stares, who wrote a new report on global conflicts: "I think there's this sort of unease among American experts about the whole European project, the integrity of the European Union."
Jeff Weaver, Bernie Sanders's campaign manager, on super PACs: "Do I have control over what private people do in the world? No. Do I wish people who want to set up super PACs would do that? No. Do I have any legal recourse as long as they are following the law? No."
Richard Price, founder of a website for posting academic research: "What we're seeing is that the general public wants to read scholarly papers."
---
Evening Read
David Epstein on how DEA agents took down Mexico's most vicious drug cartel:
Javier [Arellano]'s arrest would be hailed by officials in the States as a decisive victory in what may have been the longest active case in the DEA's history—a rare triumph in the War on Drugs. "We feel like we've taken the head off the snake," the agency's chief of operations announced. I can't believe it actually fucking worked, Herrod recalls thinking.

But did it? Herrod is 50 years old now and nearing the end of his career with the DEA. In the time he spent hunting the Arellanos, his hair and goatee went from black to salt-and-pepper to finally just plain salt. He's proud of the audacity and perseverance it took to bring down the cartel, and he knows he helped prevent murders and kidnappings. But when he looks back, he doesn't see the clear-cut triumph portrayed in press releases. Instead, he and other agents who worked the case say the experience left them disillusioned. And far from stopping the flow of drugs, taking out the AFO only cleared territory for Joaquín Guzmán Loera—a k a "El Chapo"—and his now nearly unstoppable Sinaloa cartel. Guzmán even lent the DEA a hand. This is the story of the investigation as the agents saw it, including accounts of alleged crimes that were never adjudicated in court. "Drug enforcement as we know it," Herrod told me, "is not working."
---
News Quiz
1. The last person who was diagnosed with __________ as a cause of death died in 1918.
(See answer or scroll to the bottom.)
2. The U.S. city of __________ voted to remove four Confederate monuments from its busy streets.
(See answer or scroll to the bottom.)
3. Russian President Vladimir Putin called Republican presidential candidate __________"tremendous" and "talented without any doubt."
(See answer or scroll to the bottom.)
---
Reader Response
A reader of Asian descent joins the debate on affirmative action:
I strongly oppose the notion that Asian Americans should view affirmative action as being a competitive process only between minorities. Specifically, I am writing in to partially disagree with the Asian American reader who wrote:

When we talk at the group level, AA is about "blacks getting the same advantage whites always had," but at an individual level, it means smart Asian kids getting shut out in favor of black or other underrepresented minority kids.

I don't think the statistics warrant his/her notion that Asians are being rejected for only underrepresented minorities. I think the unspoken quotas currently in place at Ivies are for protecting the Caucasian ratio. If you look at Cal-tech and the UC systems that have done away with affirmative action, it would seem to validate this view.
Read more responses here.
---
Verbs
Robotic legs subsidized, cups of coffee "suspended," decades-old case files of New York City's head coroner dissected, Norwegian campaign to gift Finland a mountain launched, "the glorious burden of being American" explained.
---
Answers: nostalgia, new orleans, donald trump
---