The Atlantic Daily: Obama's ISIS Strategy, Bowe Bergdahl's Fate, Trump vs. Cruz
The president met with his cabinet officials and national security advisers at the Pentagon, the Army ordered a sergeant accused of desertion to face a court-martial, the Republican presidential frontrunner lagged behind in a key state, and more.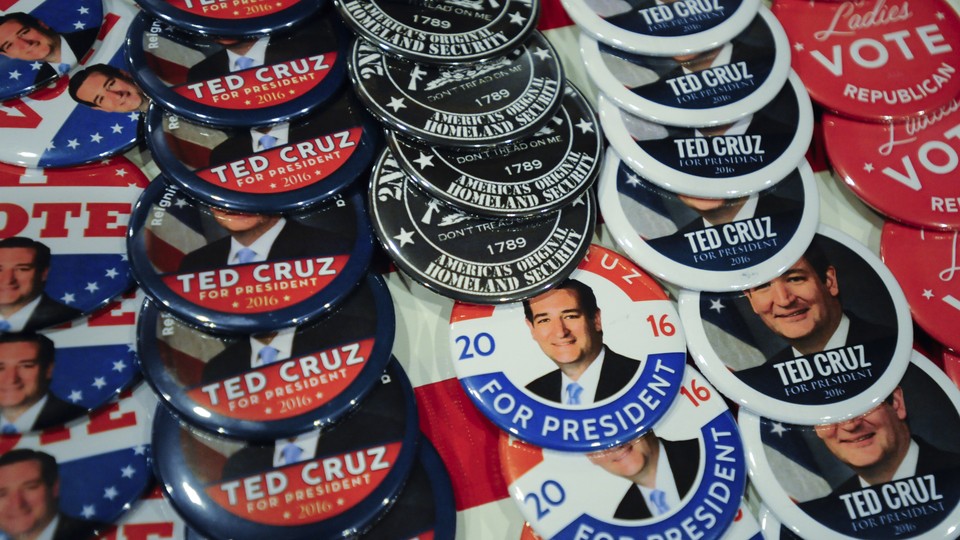 What We're Following: The President's Pentagon Visit
Obama made a rare trip to the Pentagon to meet with his cabinet officials and senior national security advisers to discuss the more than 18-month-old campaign against the Islamic State. The president said that the U.S. launched more airstrikes in November than in any previous month in what "continues to be a difficult fight." His remarks came less than two weeks after a husband-and-wife team shot and killed 14 people in San Bernardino, California, allegedly in the name of the Islamic State, shaking a public already on edge after the Paris attacks last month.
The Case of an Accused Deserter: A top Army commander ordered Sergeant Bowe Bergdahl to face a general court-martial for leaving his base in Afghanistan in 2009, where he was captured by the Taliban and held hostage until the Obama administration swapped him for five Taliban operatives last year. If convicted, Bergdahl faces life in prison. The decision goes against a recommendation by the Army's own investigator, who previously said Bergdahl shouldn't serve time.
The Ted Cruz Moment: It has arrived. While Cruz still lags behind Trump in national polls, the Texas senator has surged way ahead of Donald Trump in Iowa. Cruz appears to be pulling voters from Ben Carson, who has slipped significantly from the spotlight, and recently won the endorsement of an influential evangelical Iowan. Who's ready for the fifth Republican presidential debate tomorrow night? We are!
---
Snapshot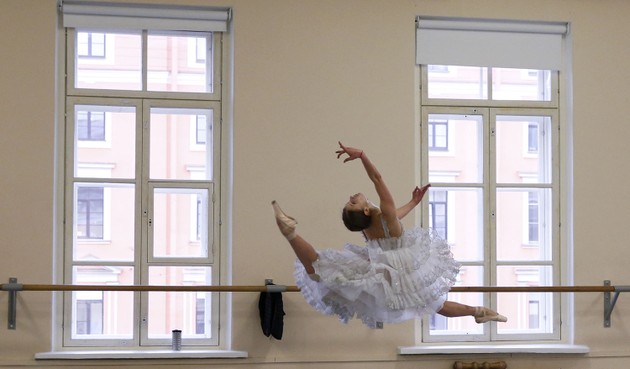 ---
Quoted
Ray Mariano, who runs a public housing system in Massachusetts: "If you want a government benefit, then you have to do something for it."
Rachel Cohen, who works for a drug-research nonprofit,  on a forthcoming markup for medicine that treats Chagas disease: "You're talking about a 100,000 percent or 150,000 percent price increase."
Susan Isaacs, a Christian comedian: "There's nothing funny in the Bible, except the stuff that's unintentionally funny. Like when Joshua climbs a mountain of foreskins."
---
Evening Read
Aaron Ruben on when PTSD is contagious:
Michael was not in New York on September 11, 2001. But for years afterwards, when an elevator opened at work, he would imagine people on fire rushing out, their screams filling the lobby. … He was plagued by moments of violence and destruction that he had not witnessed. On sleepless nights, he would wander the streets of his neighborhood, trying to exorcise other people's demons.

Michael, who asked that his last name be withheld for privacy, is a clinical psychologist who works in lower Manhattan. In the years after the World Trade Center attacks, he treated hundreds of patients with acute and post-traumatic stress disorder. But it took him a while to notice that while the mental health of his patients largely improved with each passing therapy session, his own was deteriorating. … Exposed each day to the distress of others, our second-line responders to tragedy—humanitarian workers, therapists, social workers, lawyers, and journalists—can develop traumatic stress disorders that mimic the PTSD of their clients, patients, and sources, down to the images of violence that can haunt a traumatized mind. … Talk is therapy—but when the things we share are horrifying, our listeners can be altered for the worse. In this way, individual trauma can morph into something collective.
---
What We're Singing
Say hello to The 12 Days of Christmas Songs, The Atlantic's attempt to uncover the forgotten history of some of the most memorable festive tunes. Follow along as we explore one secular song and one holy song each day until December 25. First up: "Rudolph the Red-Nosed Reindeer" and "God Rest Ye Merry Gentlemen."
---
News Quiz
1. Did you know that tiny creatures called __________ live, eat, crawl, and have sex on your face?
(See answer or scroll to the bottom.)
2. According to the United Nations, __________ take on three of every four hours of unpaid labor.
(See answer or scroll to the bottom.)
3. When you think about it, R2-D2 of Star Wars was basically the original __________.
(See answer or scroll to the bottom.)
---
Reader Response
Adrian Gallegos, a reader in favor of affirmative action, brings the idea of social connections into the ongoing debate:
Just as a generalization, most minorities don't have the social capital to take or gain advantages from nepotism as non-minorities do, either consciously or unconsciously. The new word for that is called networking. Networks take time to be established.
Another reader, "an African American who attended a string of elite schools on scholarship from before college through grad school," agrees:
Notwithstanding Justice Roberts's comments about the benefits of diversity in physics class, the plaintiff herself in Fisher noted that what she was most upset about was the lost alumni connections regarding UT. This is why Justice Scalia's comments were most disturbing to me, because even if minorities excel academically in "slower" schools, everyone knows the biggest benefits of college are enjoyed after graduation. Good schools will give you a degree and great schools will get you the degree and some connections. Minorities will never be able to affect institutional change within a bubble of such segregation.
Read the full comments, and more perspectives, here.
---
Verbs
Toy drones regulated, sportsperson of the year named, job applicants for Mars mission wanted, Earth's most cursed destinations mapped.
---
Answers: mites, women, smartphone
---