The Atlantic Daily: Firing of Chicago Police Chief, More U.S. Troops in Iraq, Juneau Mayor's Death
Rahm Emanuel asked the head of the city's police department to step down, the Defense Department announced a new deployment of special forces, the newly elected leader of Alaska's capital died, and more.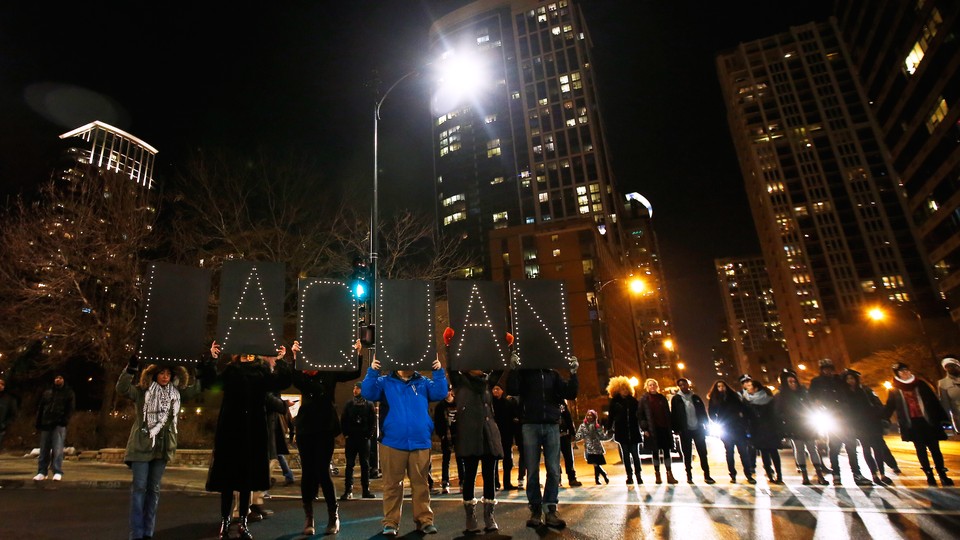 What We're Following: A Different Kind of Chicago Fire
A week after officials released video footage of a white police officer shooting a black teenager 16 times, Mayor Rahm Emanuel fired the city's police chief, saying that Garry McCarthy had lost the trust of the community. McCarthy was at the center of two raging controversies: one over whether the police department acted improperly in investigating Laquan McDonald's death, and another about whether top city leaders delayed charging Officer Jason Van Dyke because of political considerations.
The Fight Against ISIS: Defense Secretary Ash Carter announced that the U.S. will send special-operations troops to Iraq to aid in the fight against the terrorist group. The military forces will assist local rebel groups fighting the extremists, and eventually gather intelligence, conduct raids, and free hostages. The decision marks a public escalation in the Obama administration's response to the Islamic State; earlier this fall, the Pentagon said it would send 50 troops to advise U.S.-backed fighters in Syria.
Death in Alaska's Capital City: Stephen "Greg" Fisk, the newly elected mayor of Juneau, was found dead at his home Monday night. Investigators say Fisk's body had sustained "injuries," but wouldn't describe them. Police have ruled out suicide, and preliminary autopsy results will come later this week.
---
Snapshot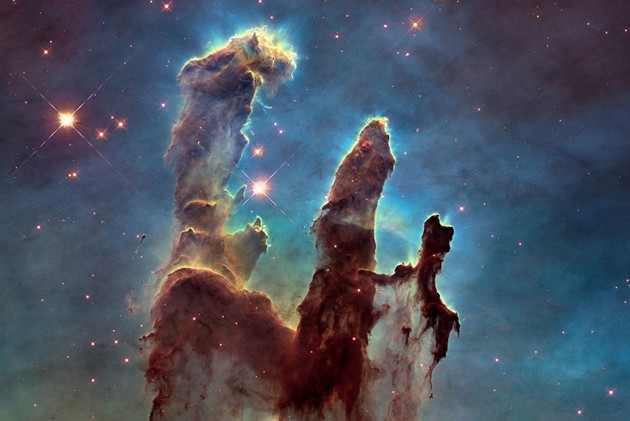 ---
Quoted
Brandi Davis, a single mother of five, on why she relies on friends and family for childcare and financial help: "You're not going to get far working at Burger King."
John Leonard, an engineering professor, on why the public may not be ready for self-driving cars:​ "People seem to really want to do stupid things."
Ashley Powell, a student activist: "I question whether people are working off a romantic view of social change where everyone is happy and people don't have to feel uncomfortable. They are saying they want a safe space but what they are really trying to achieve is a comfortable space."
---
News Quiz
1. ___________ still hasn't won an Oscar, but he's really trying.
(See answer or scroll to the bottom.)
2. House and Senate negotiators announced an agreement to reauthorize federal ___________ programs for the next five years.
(See answer or scroll to the bottom.)
3. ___________ has been dubbed the most 2015 song of 2015.
(See answer or scroll to the bottom.)
---
Evening Read
For World AIDS Day, John Byrne discusses the false comparison between condoms and PrEP, the HIV-prevention pill:
The difference between giving men condoms and giving them PrEP is the difference between giving women condoms and giving them hormonal birth control—contraceptive pills and IUDs aren't considered contentious on the basis that women using them might get gonorrhea. Like birth control, PrEP empowers the receptive partner. It also recognizes the vulnerability of the human condition.

Recently, I had lunch with a journalist friend who came of age when funerals of AIDS victims were as frequent as rain. You don't understand, he said. For our generation, condoms were a lifesaver. Condoms were the only thing that kept us alive. So there's an attachment to condoms.

But would we have taken PrEP if we had it? he added. In a heartbeat.

We are so lucky. We've found a drug that can stop the spread of AIDS. Why are so many people still hesitant to put it to work?
---
Reader Response
A senior at Amherst College responds to an article titled "The Illiberal Demands of the Amherst Uprising":
To be a student of color at Amherst College oftentimes is to walk around without skin. … "Why am I so vulnerable?", "Is their no place for me?" … Without protection students feel invisible and strike out. They strike out through depression and social anxiety. They strike out through physical and social isolation. They feel like phantoms although they are continuously exposed to others. …

The demands of Amherst Uprising are not illiberal. They are concerned with the creation of spaces and community norms that affirm individual dignity. These Amherst College students are not in favor of perfunctorily sanctioning anyone from their community. They are simply pressing their college to create necessary structures to address instances of racial injury in a sufficient way. … Administrators are more mindful of petty drug violations than matters of racial injury. This prevents minority students from fully taking advantage of what their schools have to offer.
Read his full account, and many more perspectives, here.
---
Verbs
Rosa Parks's act of resistance remembered, corgi's travel plans bungled, New York City hawk rescued, Canadian turtle-smuggler pleads guilty, the spirit of giving Mark Zuckerberg'ed.
---
Answers: leonardo dicaprio, transportation, "lean on"
---