The Atlantic Daily: Turkey and Russia, Minneapolis Shooting, Hollande and ISIS
Turkish forces took down a Russian warplane over Syria, police investigated a shooting that wounded five Black Lives Matters protesters, the French president asked world leaders to work together to fight extremism, and more.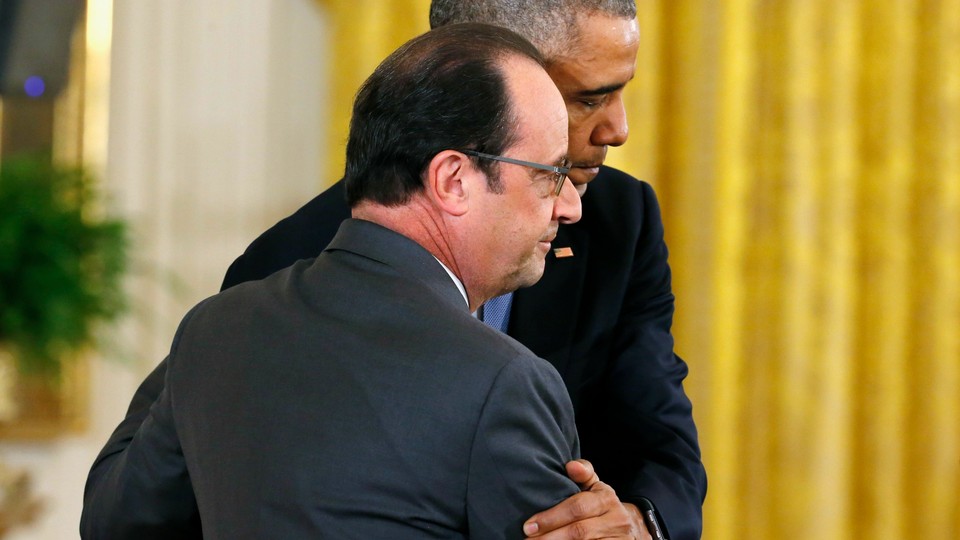 What We're Following: The Fallout From Russia's Downed Warplane
Turkish forces shot down a Russian fighter jet near the Turkey-Syria border, claiming it had violated its airspace and ignored repeated warnings to leave. Russia denied these claims and called the incident "a stab in the back." Two pilots ejected from the aircraft before it crashed, but were killed when a Syrian rebel group shot them as they parachuted to the ground. NATO will hold an emergency meeting about the incident at Turkey's request.
The Shooting in Minneapolis: Officers have arrested two suspects in the shooting of five people at a Black Lives Matter protest Monday night. Police said a group of men wearing bulletproof vests opened fire on the demonstrators, who were protesting the fatal police shooting of Jamar Clark earlier this month. The victims' injuries were not life-threatening, and police are searching for a third suspect.
Hollande's Visit to Washington: The French president is on a whirlwind tour this week to try to convince world leaders to intensify their campaigns against the Islamic State in the wake of the Paris attacks. So far, British Prime Minister David Cameron has said he will seek parliamentary approval for bombing the terrorist group in Syria, and President Obama has offered largely symbolic support. Next up: Russian President Vladimir Putin.
---
Snapshot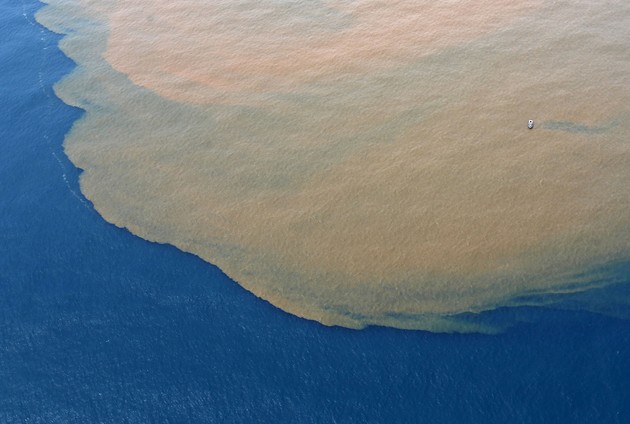 ---
Quoted
Chris Westbury, a psychologist who studies "nonsense" words: "I was originally going to call the paper 'The Snunkoople Effect.'"
Andrew Holl, a registered Republican, on why he likes Bernie Sanders: "Sometimes he just tells people to shut up and starts screaming at them. That's awesome."
Jeni Peake, an English teacher in Portugal who starts grammar lessons like this: "There has been a deeply unfortunate incident resulting in a murder last night. I've brought you all here today because you are the suspects."
---
News Quiz
1. A private-spaceflight company has successfully launched the first-ever __________.
(See answer or scroll to the bottom.)
2. Republican presidential candidate ___________ has quietly caught up to Donald Trump in the polls in Iowa.
(See answer or scroll to the bottom.)
3. Following student protests against campus culture,  ___________ is spending $100 million to create "a just and inclusive" campus.
(See answer or scroll to the bottom.)
---
Evening Read
Ingrid Burrington on how railroad history shaped Internet history:
Although better known for cultivating presidential candidates than server racks, Iowa is a pretty popular site for data centers, especially new data centers built by major tech companies. Microsoft, Google, and Facebook have all built custom data centers in the state over the past seven years, and all three are expanding in the region. …

My favorite part of looking for network infrastructure in America is really all the ghosts. Networks tend to follow networks, and telecommunications and transportation networks tend to end up piled on top of each other. The histories of these places isn't always immediately obvious, but it's there, forming a kind of infrastructural palimpsest, with new technologies to annihilate space and time inheriting the idealized promise and the political messiness of their predecessors.

Iowa is no exception. It's pretty much impossible to talk about American Internet infrastructure without talking about railroads, and Iowa is a state rich with railroad history. We came to Council Bluffs because the Union Pacific railroad route for the first transcontinental railroad began in Council Bluffs, a starting point selected for reasons both physical and political.
---
Reader Response
A reader whose children went to a high school near those profiled in "The Silicon Valley Suicides" joins the discussion on teens' mental health:
I agree that affluence has a corrupting influence on parents' expectations of their kids, but I also believe the blame lies very much at the feet of college admissions marketing, including the ranking system of U.S. News and World Report, test prep for the SAT, and, yes, the fact that a third or more slots at public colleges are reserved for out-of-state students, making the competition for spots akin to gaining admission to private selective colleges. And it's no wonder competition is so fierce: The cost of attending UCLA vs. attending the University of Michigan, for example, is HALF for a resident of California. That's a very motivating factor to put the pressure on one's kid when the total four-year bill is $100K vs. $200K for an out-of-state public school, or even $240K for a private college. It's the difference between having debilitating debt upon graduation or not.

But all that said, the bottom line is that parents have to get real. Gunn HS is a toxic environment. Period. I don't care how "good" the school is; it can't be all that great if 42 kids are hospitalized each year for stress-related mental illness and any number of students are killing themselves each year.
Read the full note, and more perspectives, here.
---
Verbs
Thanksgiving flight patterns mapped, mystery disease killing Alaska's sea otters explored, the difference between sweet potatoes and yams explained, one man's quest to avoid football documented, the color-correction secrets of cool space photos revealed.
---
Answers: REUSABLE ROCKET, TED CRUZ, BROWN UNIVERSITY
---