The Atlantic Daily: Russian Jetliner Mystery, South Sudan Plane Crash, Campus Stabbing Attack
U.S. officials said a bomb may have brought down the plane over Egypt, a plane crash in Africa killed dozens, an assailant injured four people at a university, and more.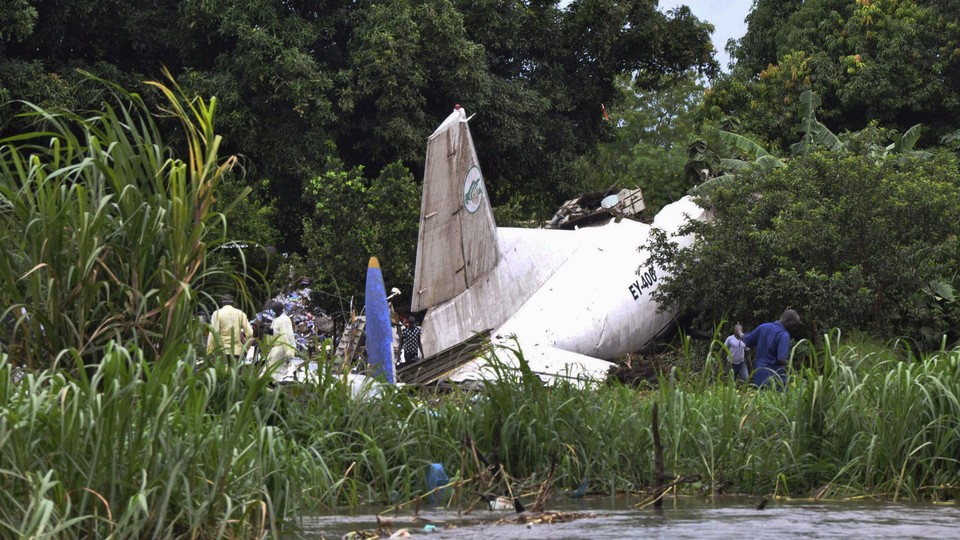 What We're Following: The Latest on Metrojet Flight 9268
U.S. officials say intelligence reports suggest that a bomb, possibly planted by the Islamic State, may have brought down the Russian passenger jet that crashed in Egypt's Sinai Peninsula over the weekend. The United Kingdom, citing concerns over terrorism, has decided to delay flights bound for its airports that are scheduled to depart tonight from the airport at Sharm-el-Sheikh, where Flight 9268 took off. Ireland has suspended flights to and from that airport, and directed Irish airlines not to fly in Sinai airspace.
Tragedy in South Sudan: A Soviet-made cargo plane crashed shortly after takeoff in South Sudan, killing at least 25 people. The Antonov An-12 plane had just taken off from Juba airport and was headed to the Paloich oil fields in Upper Nile state. The aircraft, which had been flying since 1971, was being operated by a South Sudan-based company.
Campus Attack: Four people were stabbed by an assailant outside a school building at the University of California, Merced. The suspect was shot by police and died from his injuries. The victims are two students, one staff member, and one vendor, and all are expected to recover.
---
Snapshot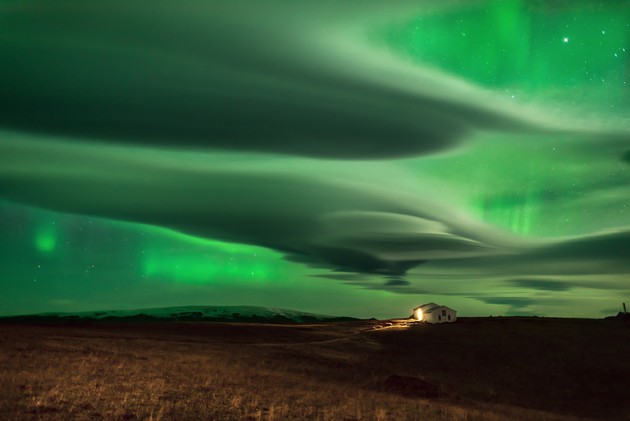 ---
Quoted
Kathryn Sullivan, an astronaut and climate scientist: "We live on a very dynamic planet, and Mother Nature will do what she wants."
Raquel Cool, who advocates for egg donors, on the donation process: "You're not really in a financial position to rock the boat."
Roy Grinker, author of Unstrange Minds: Remapping the World of Autism: "I have no confidence that in 30 years we'll still use the word 'autism.'"
---
News Quiz
1. In September, the European Union began the process of distributing 160,000 refugees across the bloc. So far, it has resettled ____.
(See answer or scroll to the bottom.)
2. These days, entrepreneurs and freelancers openly advertise services designed to help students _____ in their online classes.
(See answer or scroll to the bottom.)
3. Big tech companies like Google can repurpose old buildings, like a paper mill in Finland, to create ________.
(See answer or scroll to the bottom.)
---
Evening Read
Julie Beck on the zen of coloring books for adults:
The patterns ... remind me of labyrinths, which some people use as a sort of therapy—a calming walk through a winding path. (Labyrinths aren't mazes; there are no dead ends, and it's easy enough to get in and out.) Coloring in a pattern is a lot like walking a paper labyrinth. There's nothing to trap you, there's nothing to solve. You just wander down the path until you're done. It feels simultaneously like repetition and progression.

It takes a good while to color one of these things in completely—a few hours, I'd say—and there's something very satisfying about watching the color slowly spread across the page, about seeing your thought and effort create a tangible, pretty thing at a reasonable, predictable pace. This rarely happens in life.
---
The Actual Worst
The Atlantic's culture team has created a bracket to answer one timeless question: Which character in the rich, complex, antiheroic world of modern television is the actual worst character ever? Game of Thrones's Ramsay Bolton, a psychopath and sadist, or House of Cards's Claire Underwood, who threatens an employee with what amounts to infanticide? Homeland's Carrie, for being a terrible spy, or Scandal's Fitz, for being the worst president in recent memory? Vote here.
---
Reader Response
Responding to our review of legendary rock climber Alex Honnold's memoir, a reader gives some insight into the mechanics of free solo climbing—that is, climbing with no rope:
Almost all solos are done after climbing the route many, many, many times beforehand, to the point where the climbing is so easy, it would be like you climbing a ladder to change a light bulb.

There's also a grading system in climbing. Say you're a 5.13 climber and the route is a 5.8 or 5.9: There's a very small chance that you will fall on that route from physical exertion. And many other people have usually climbed a specific route countless times beforehand, so you can be confident in the rock quality and the consensus over difficulty.

Not many people look up at some unclimbed route and go "hmm ... I think I'll solo that."
This reader, however, got to watch Honnold try out a difficult climbing route without a rope or any preparation:
The confidence to undertake something of this magnitude is difficult to comprehend, but even more impressive was his discipline and humility. Five pitches up, at the most difficult section, he found the climbing too insecure and decided to reverse the route, climbing back down through several 5.10 and 5.11 pitches. He joined back up with his friends (who were using a rope) and finished the route that same day. I was deeply impressed that he not only had the ability to do the things that he does, but also the wisdom to know when not to.
Read more climbers' stories, and share your own, here.
---
Verbs
Canada's Justin Trudeau sworn in, the history of six-packs chronicled, another offensive Donald Trump retweet deleted, the "God card" in interest-rate debate pulled.
---
Answers: 116, CHEAT, data centers
---