The Atlantic Daily: Obama and Immigration, Missouri Campus Protests, Starbucks Cup Controversy
The White House vowed to appeal a ruling against its policies, the University of Missouri remained in the national spotlight, the Internet argued over some red cups, and more.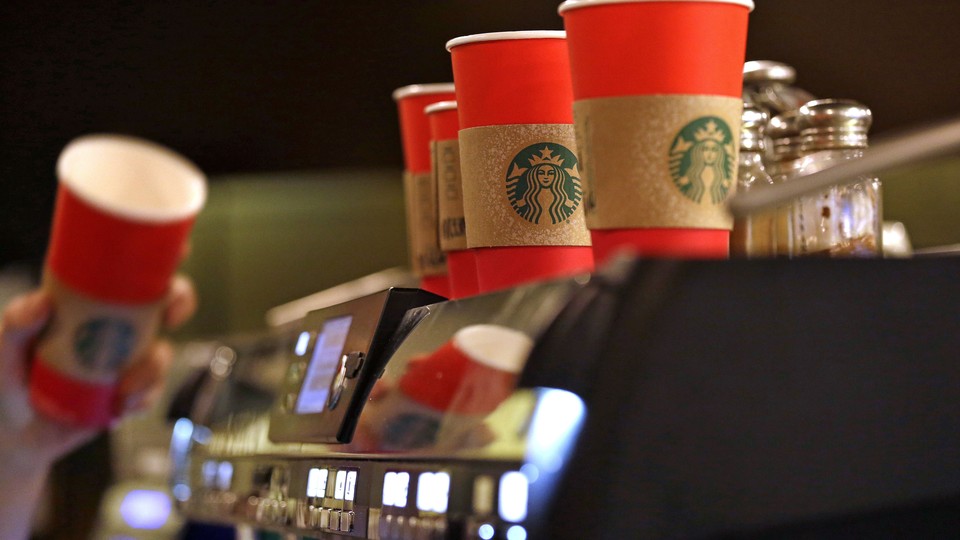 What We're Following: Obama's Immigration Policy, All the Way to the Supreme Court
Justice Department officials said this morning they would appeal a Monday-night ruling by the U.S. Fifth Circuit Court of Appeals that blocked a recent series of the president's executive orders on immigration, frustrating the White House's efforts to shield millions of undocumented immigrants from deportation. Up next: the highest court of the United States. Texas and 25 other states have sued the administration over the proposed changes.
'Push Them All Out': A video of University of Missouri protesters shoving a student photographer during a demonstration has been widely circulated on social media and has sparked conversation about student activism and press freedom on college campuses. The university's president, Tim Wolfe, has resigned following protests by students and boycotts by the football team over the administration's handling of several racist incidents that occurred this fall.
Make America Grande Again: Starbucks's signature red coffee cups are meant to be a nod to the coming holiday season, but for one self-described evangelist on the Internet, this year's containers are a symptom of the "War on Christmas." At issue is their new look, which is devoid of traditional symbols of Christmas. But Starbucks's decision to go plain is less an erasure of Christian values than a neutral design choice that also happens to reflect the coffee company's diverse audience.
---
Snapshot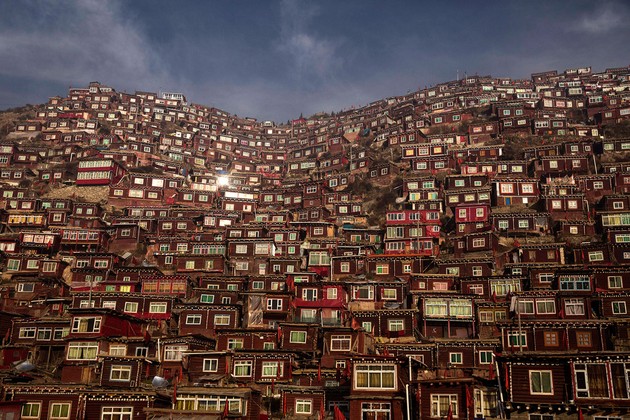 ---
Quoted
Rebekah Tilley, who has had four children, on how prenatal care in Denmark compares to that in the U.S.: "It was like prenatal care at an Aldi, where you bag your own groceries and return your own cart, rather than a HyVee, where you can get pull-up service or order your groceries online."
Ronald Levant, a psychology professor, referring to traditional ideals of masculinity: "These young men believe that is the way men should be, want to be that, and believe that energy drinks will make them be that way."
Guy Consolmagno, a Jesuit priest and director of the Vatican observatory: "The demotion of Pluto was a Vatican plot. And I'd do it again."
---
News Quiz
1. The most expensive judicial election in U.S. history took place this year in the state of _________.
(See answer or scroll to the bottom.)
2. "No freaking way, Apple! It's over!" That's how one user reacted when the tech company first introduced the _______.
(See answer or scroll to the bottom.)
3. Police in Northern Ireland arrested a man in connection with a 1972 deadly military shooting of civilian protesters that came to be known as ____________.
(See answer or scroll to the bottom.)
---
Evening Read
Jennie Rothenberg-Gritz on how public schools are using meditation to help students cope with stress:
Ivan Garcia, a recent graduate of John O'Connell High School in the Mission district, helped establish the Advanced Meditators' Crew during his senior year. He told me he was suspicious at first when the Quiet Time site leaders came to his freshman class. "We thought, 'These people are just coming here to feel better about themselves. They don't care about us. They don't know our problems. They don't know the challenges we're going through. They don't know that when we go home, sometimes we don't even have a home to go to. Now they want us to close our eyes and pretend everything's fine?'" That changed with the arrival of Matthew August, a 27-year-old site leader. (August is now 31 and still leading the program at O'Connell.) "He liked to have fun and joke around," said Garcia. "He was honest, not coming from a script. He shared part of himself—that was the biggest thing. After I met him was when I finally started to experience all these beautiful things."

At the end of one meditation, not long before he graduated, Garcia found himself thinking about the abusive father he'd left behind in Mexico City at age 13. "It felt like a huge bag fell off my shoulders. I realized at that moment that my father had done the best he could. He didn't get an education like I was getting. He didn't have the opportunity to talk to anyone who could really listen to him. He definitely didn't have meditation."
---
Reader Response
A reader considers the protests at University of Missouri:
As the students themselves admit, what they are looking for in college is not actually intellectual examination, but identity and community. That desire for community strikes me as a product of those people's inability to find comfort in the broader American community. And that inability, in return, seems like product of identity Balkanization in America, in which the notion of "being American" has broken into several different competing tribes of mutually exclusive "American" types, with different values, different notions of reality, and an increasingly existential intolerance for competing "American" identities. ...

What's happening here is that left-wing ideologies are ossifying into community identities, in opposition to right-wing ones. And now that left-wing ideas such as "tolerance" are becoming less about actual ideas and more about symbols around which a community can gather, tolerance is becoming more sacred, easier to threaten, and more intolerant to perceived threats.

In other words, being liberal in the U.S. right now—like being conservative—is less about ideas and more about identity. The effects of that are showing.
Read the full comment, and more perspectives, here.
---
Verbs
New Orleans songwriter remembered, Senate defense bill approved, ammonia-fueled ice volcanoes on Pluto suspected, Diwali celebrations begin, baby transportation reimagined.
---
Answers: PENNSYLVANIA, iphone, BLOODY sunday
---