The Atlantic Daily: A Resignation in Missouri, Doping in Russia, a Shooting in Jordan
The University of Missouri's embattled president steps down, Russian athletes are accused of 'systemic' drug use, and 10 people are shot at a police academy outside Amman.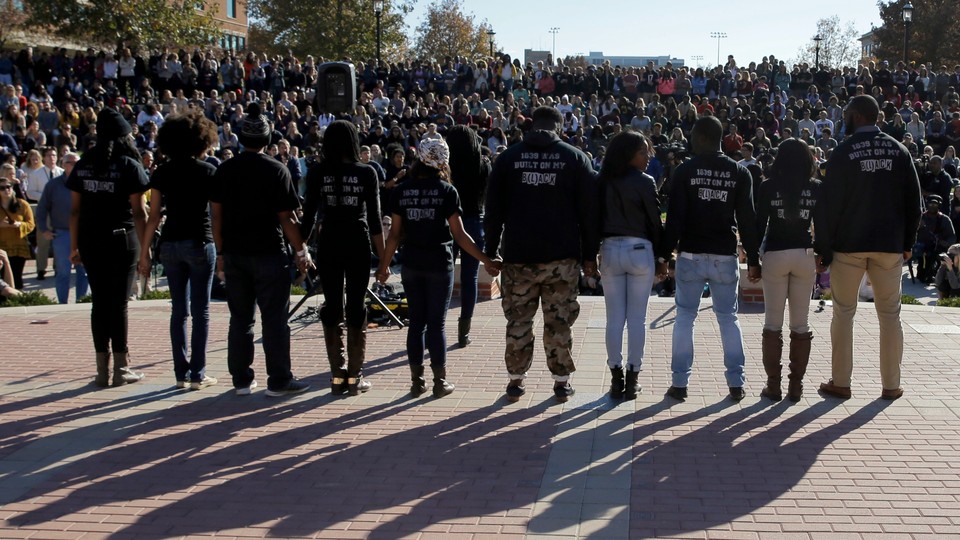 What We're Following: Wolfe Resigns in Missouri
University of Missouri president Tim Wolfe resigned on Monday amid widespread criticism of his recent handling of racist incidents on campus. Wolfe told reporters during a press conference that he hoped his departure would help heal divisions in the campus and the community. Protesters of his leadership culminated in a strike by 32 members of the Missouri Tigers football team, which could have forced a forfeit in Saturday's game.
'Systemic' Doping in Russia: A World Anti-Doping Agency committee accused Russia of a systemic doping conspiracy that may have tainted the last two Olympic Games. The committee's 323-page report details cover-ups and extortion involving high-ranking Russian athletes and Olympians, coaches, trainers, government sports officials, and laboratory-testing personnel. A top Russian sports-medicine official quickly dismissed the report as "politically motivated."
A Shooting in Jordan: A Jordanian police officer shot and killed two Americans and a South African and wounded six others, including two Americans, at a police training center near the capital, Amman, on Monday morning. Two of the Jordanians who were wounded died later, and the attacker was also shot and killed. Investigators are working to determine the motive for the killings, according to local reports.
---
Snapshot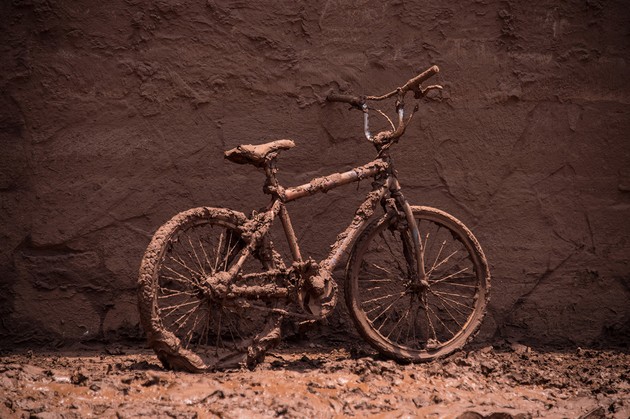 ---
Quoted
Anna Dreber, a behavioral economics professor, on the accuracy of psychological studies: "If you read through these journals and ask, 'Is this true or not?', you could flip a coin!"
Doug Shapiro, who compiles and manages data on colleges: "The data are of such poor quality that [ranking colleges] is completely misleading."
Hannah Hetzer, a drug policy activist: "It's one thing if Uruguay decides to legalize marijuana, where they're not as affected by drug trafficking and the drug trade; it's another when Mexico or Colombia stands up and says, 'We have tried everything.'"
---
News Quiz
1. A human-rights organization sued Britain last year for allegedly using ____________ to facilitate drone strikes.
(Click here or see the answer at bottom.)
2. Only 5 percent of Oklahoma City residents live within a five-minute walk of a ______________.
(Click here or see the answer at bottom.)
3. At its peak in the 1950s, California's Salton Sea drew more annual visitors than _______________.
(Click here or see the answer at bottom.)
---
Evening Read
Daniel Lansberg-Rodriguez on what's missing from Narcos, the Netflix series about Colombian drug kingpin Pablo Escobar:
For many Latin Americans, Escobar's story isn't a truth-is-stranger-than-fiction biopic. It's a case study, a cautionary tale that all too often hits close to home. … In taking true events and presenting them through a lens of literary fiction, the series is implicitly separating the viewers from the terrible tragedy of Escobar, and from the very real lives he shattered, so as to allow the audience to better enjoy the action, character arcs, and intrigue that the series is understandably more comfortable showcasing. Crucial Colombian characters—including victims of Escobar—are either minimized (as with leading presidential candidate Luis Carlos Galan and Justice Minister Rodrigo Lara Bonilla), turned into composites, or else cut out entirely (as with El Espectador's chief editor Guillermo Cano Isaza). Colombian characters are introduced only to be killed off—or, in one particularly troublesome scene, gang-raped—and forgotten soon after. They're expendable extras in their own drama.
---
Reader Response
This reader is shocked by the protests on the University of Missouri campus, which led to university president Tim Wolfe's resignation:
Maybe this is the real Ferguson effect: People who have been coached up and primed to believe that they are victims, who want to be a part of some kind of important historical movement, to the point that they're seeking confrontation over essentially nothing.

A couple of people supposedly said mean things, one of them on campus and one of them not on campus, none of them backed with any kind of evidence. A group of students confront the university president, obviously looking for offense, and find it by simply misrepresenting what he says to them—something that he pretty clearly anticipated with his answer. For this, he MUST be fired.
Another reader responds:
This is the Ferguson Effect. However, contrary to your reader, minority students have in fact been "coached up and primed" to believe that their daily victimhood is not worth protest. They have been "coached up and primed" that when presented with the opportunity to become educated, one should simply be happy to be in school, getting an education to better self and community. To me, these students and professors at the University of Missouri have rejected this complicity in an oppressive system and are now demonstrating a new active mentality growing in the public consciousness. This is a loud signal that a climate of quiet racism will no longer be ignored as accepted background noise only heard by the few. Now it will be confronted like the issue it is—loud, frustrating, complicated, and tragic.

So this is not the story of a poor administrator being unfairly persecuted; this is a story of a pained population finally being fairly heard.
Read more perspectives, and share your own, here.
---
Verbs
Ice volcanoes erupt, War on Christmas waged, baby Hitler threatened.
---
Answers: Underwater submarine cables, grocery store, yosemite national park
---