The Atlantic Daily: Kurdish Offensive on Sinjar, Explosions in Beirut, Sweden and Migrants
Peshmerga forces attempted to regain control of an Iraqi town, suicide bombings killed dozens in Lebanon, thousands of asylum-seekers arrived in northern Europe, and more.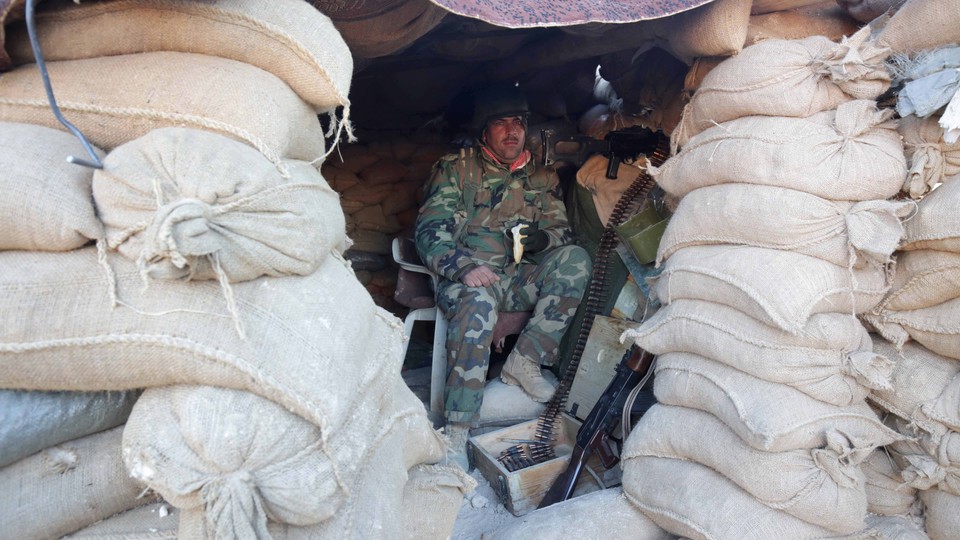 What We're Following: The Fight to Recapture Sinjar
Kurdish forces, backed by U.S.-led coalition airstrikes, launched a ground attack against the Islamic State in an attempt to take back the northern Iraqi town of Sinjar from the terrorist organization. The operation included up to 7,500 Peshmerga Kurdish fighters, and was meant to wrench control of supply routes in the area, specifically Highway 47, which connects Raqqa, the Islamic State's central base in Syria, and Mosul, an Iraqi city the group controls.
Blasts in Lebanon: At least 37 people were killed and 180 injured in two suicide bombings in the Shiite neighborhood of Burj al-Barajneh, located in the suburbs of Beirut. The explosions occurred near a hospital run by Shiite militant group Hezbollah, which controls the area. The Lebanese government has declared Friday to be a day of mourning.
Border Controls in Sweden: The fragmented European response to the migrant crisis has splintered even further. Sweden, a top destination for migrants and refugees, has imposed temporary border controls, a move that goes against the European Union's open-border policy. Sweden is taking in more asylum-seekers per capita than any other European nation, and its prime minister said the checks were put in place to maintain order, not to turn away refugees.
---
Snapshot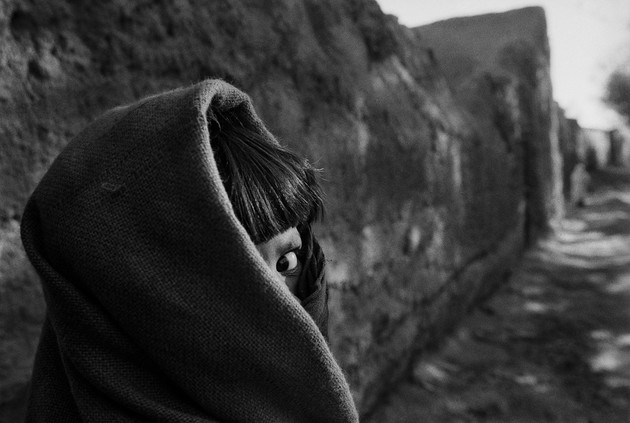 ---
Quoted
Julie Kerr, a Christian who is saving herself for the woman she'll marry: "It's too bad that a lot of Christians are judgmental. They're missing the point."
Terri Conley, a psychologist: "It seems that as a culture we have decided that sex is something dangerous and to be feared."
Barry Bennett, Ben Carson's campaign manager: "No one's going to vote for an abrasive asshole."
---
News Quiz
1. On average, people check their email about ___ times per day.
(See answer or scroll to the bottom.)
2. Musical artist ___________ released her first music video in seven years.
(See answer or scroll to the bottom.)
3. Thanks to a new service, you can now pay a stranger $10 to _______________ via text message.
(See answer or scroll to the bottom.)
---
Evening Read
Laura Rullkdetter tells the story of failing as the teacher of an autistic student:
This year, my roster included a student we'll call H., one among 30 in my fall journalism class. H. would be more comfortable on the first day of school if he could meet me beforehand, his guidance counselor told me.

He walked into our first meeting eager to introduce himself and his favorite topic: comic books. Students with autism typically have an area of hyper focus, and his was Marvel heros. I hoped to use that topic to build a bridge to our curriculum for H. He liked to read and write stories, a seemingly good fit for the elective journalism class I taught at our public high school in suburban Texas. With his buzz cut and backpack, he looked like any other high-school junior.

But he wasn't—isn't—like any other student I've had before. H. is autistic, and during our two months together, and despite having taught several students with varying degrees of autism, I would fail him as a teacher.
---
Reader Response
After a strike by University of Missouri's football team forced their university president to resign, Taylor Branch suggested similar tactics could help get college athletes paid. A reader writes:
If relatively few athletes can vote themselves a share of the pie, what could the vastly numerous non-athletes vote themselves? Take Mizzou's 35,000 students and only a relative handful of athletes. If 35,000 people strike, then you have serious problems. Why would they meekly allow some dude who can kick a football through the goalposts a free ride PLUS fat stacks of cash, while they are holding down two jobs and trying to make classes?

For that matter, would room and board and tuition continue to be free, or since the players are now being paid, would they get charged? Why would the various trainers and specialty coaches not demand more money as well? And are you going to see collective bargaining among other athletes, where the fencing team demands a cut of the football money? How about the debate team?

I think the players think that nothing will change except them getting paid, and I'm not sure it's that simple.
Read more reader comments, and Taylor's responses, here.
---
Verbs
Humans' ancestral microbiome derailed, shares of the moon sold, Shia Labeouf-watchers watched, New York City's notorious bus thief at it again, copyright lawsuit dismissed, Taylor-Swift style.
---
Answers: 77, missy elliot, break up with your significant other
---