The Atlantic Daily: A Bomb Threat in Germany, Police Raids in France, Russian Strikes in Syria
A stadium was evacuated over a potential terrorist threat, French police scoured the country for more suspects in the recent deadly attacks, Moscow intensified its air campaign against extremists, and more.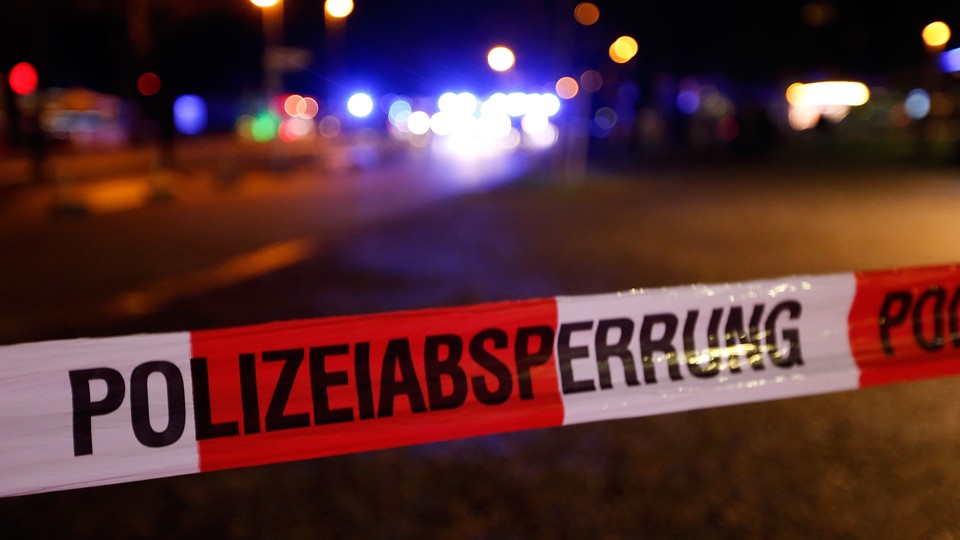 What We're Following: Europe on Alert
A soccer match between Germany and the Netherlands was canceled hours before kickoff and the stadium in Hanover, Germany, was evacuated after a bomb threat. Hanover's police chief said there was a bomb inside in the stadium, but a German interior minister later said that no explosives had been found. Government officials, including German Chancellor Angela Merkel, had planned to attend the game to show "that Germany wouldn't bow to terrorism in the wake of the Paris attacks."
Manhunt in France: France mobilized 115,000 security personnel and carried out 128 raids in the search for additional suspects in the attacks that killed 129 people in Paris last week. Seven assailants died in the attacks, and two more remain at large. The Islamic State has claimed responsibility for the attacks, the worst violence on French soil since World War II.
Putin's Promise: Russia scaled up its air campaign against extremists in Syria after its investigation of last month's plane crash in Egypt determined that the aircraft was brought down by a bomb. "We will find them in any part of the world and punish them," said Russian President Vladimir Putin. He ordered Russian naval forces to work with French warships as "allies" in attacking the Islamic State, and the Russian military carried out double its usual, daily number of air strikes.
---
Snapshot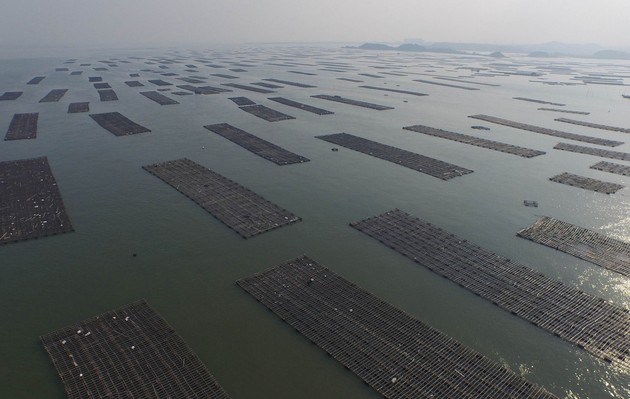 ---
Quoted
David Meyers, a doctor: "Medicine is too complicated for human beings."
Sharon Clark, a charter-school principal: "Ladies, remember: You don't want no dumb man. If they can't add or subtract, you don't want them."
Jasper Graham, who used to work for the National Security Agency: "If you're going to break the law, the last thing you're worried about is getting a fine for encryption."
---
News Quiz
1. The small nation of ________ has become a major source of violent jihadists, both in Syria and Iraq.
(See answer or scroll to the bottom.)
2. In the past year, 60 _________-themed centers for senior citizens have opened in Japan.
(See answer or scroll to the bottom.)
3. Andrew Laurence, who works for U.S. Customs and Border Protection, is the only full-time ___________ in the United States.
(See answer or scroll to the bottom.)
---
Evening Read
In our December cover story, Hanna Rosin investigates a series of suicides by Silicon Valley teenagers, including Cameron Lee, a student at Gunn High School:
That morning the school district's superintendent, Glenn "Max" McGee, called Kim Diorio, the principal of the system's other public high school, Palo Alto High, to warn her, "This is going to hit everyone really hard." McGee was new to the district that year, but he'd known the history when he took the job. The 10-year suicide rate for the two high schools is between four and five times the national average. … In McGee's third month on the job, about three weeks before Cameron's death, a girl from a local private school had jumped off an overpass. Then, a day later, a kid who'd graduated from Gunn the year before, Quinn Gens, had killed himself on the tracks. Now it was not even Thanksgiving, and two students affiliated with Gunn were already dead.

Suicide clusters—defined as multiple deaths in close succession and proximity—feed on viral news, which feeds on social connections. McGee and the other administrators worried about vulnerable students reading too many details and overidentifying with Cameron. He had played basketball for years, so he knew people at both public high schools in town; his sister was in middle school; he seemed to have friends everywhere, and the grief was gathering momentum. Diorio had been the head of guidance at Palo Alto High ("Paly," as it's known in the community) in 2009 and 2010, during the last suicide cluster, but the big differences this time, she told me, were smartphones and social media. All day long, kids at Paly could get updates from Facebook, Instagram, and Twitter. By second period many already knew it was the Caltrain, again. That day, like every day, you could hear the train from most of the classrooms, passing every 20 minutes or so. That day, one student later told me, the warning whistle seemed like the cannon that goes off in The Hunger Games every time a kid dies.
---
Reader Response
Meg Durbin, a doctor in Palo Alto, California, writes in response to the story above:
[The new Atlantic cover story] highlights some critical issues in our community. Some of our challenges are mirrored elsewhere, and others may hope to learn from our experience and our responses. ...

We are addressing the risk factors that can lead youth from stress to distress, to overt depression and anxiety, to suicidal thoughts and actions. Over the past six years, we have implemented and continually refine many specific steps and programs to improve youth well being: decreasing stigma about addressing mental health concerns, reducing academic and performance pressure, improving mental health care, reducing access to means of self harm, and improving public and media communication about these issues.
Read the full letter here, and share your own response at hello@theatlantic.com.
---
Verbs
New York City subway-dwelling bacteria identified, numbers of America's bridesmaids crunched, Brooklyn cat colony blossoms, Charlie Sheen opens up.
---
Answers: BELGIUM, GAMBLING, FORENSIC POLLEN ANALYST
---